Purpose is revolution not midterm elections: Qadri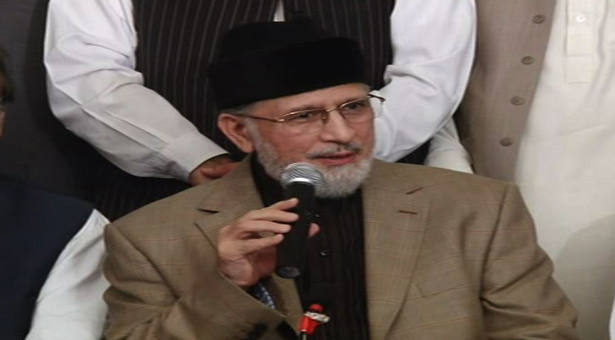 LAHORE: Pakistan Awami Tehreek (PAT) Chief, Dr Tahirul Qadri said on Wednesday his purpose was to bring a revolution in the country not hold midterm elections like Imran Khan.
PML-Q leaders Chaudhry Shujaat Hussain and Chaudhry Pervaiz Elahi met with Dr Qadir here. Addressing a joint news conference, Qadri said he was not in favour of midterm elections.
Chaudhry Shujaat emphasised that revolution was essential to gain freedom and it would be achieved.
Meanwhile, Chaudhry Pervaiz Elahi alleged the government was taking measures to stop their workers but people would reach Islamabad on August 14 and would not leave until the government is dissolved.
Source: www.thenews.com.pk
Source : http://www.thenews.com.pk/article-156054-Tahirul-Qadri-against-midterm-elections-