Dr Qadri claims Sharif family plan to flee Pakistan, seek asylum in US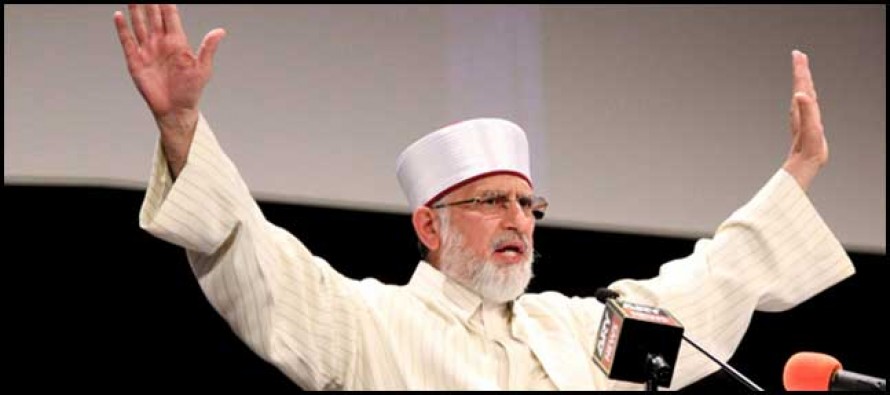 LAHORE: Chairman Pakistan Awami Tehreek (PAT) revealed on Thursday that sitting rulers, Sharif family in particular, had planned to flee the country and seek asylum in the United States, ARY News reported.

Speaking to media in Lahore, the PAT chief said Sharif family had decided to seek shelter in the US. They have applied even for a visa of their house maid, named Marium Nazir. While Firasat Hussain, their special cook, is also among the enlisted applicants among four visa applications. Their forms are attested by Hamza Shahbaz, said Dr Qadri.

He told that the US Embassy fixed August 18 date for interview of Visa applicants, however Sharif family filed an application seeking early interview under 'the highest consideration'.

"Leaders are planning to flee the country. They are ready to leave the country. Neither Saudi Arabia will provide them asylum nor Britain will give them any protection," stated Dr. Qadri.

Regarding reports of his name being placed on the ECL, Dr. Qadri said he would not leave Pakistan without bringing about revolution.

He exhorted to rulers, "We will place you on the Exit Control List (ECL). People will hold your accountability."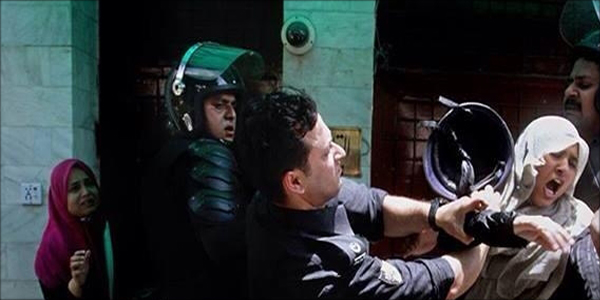 Police clash with PAT`s female activist during Model Town raid at Minhaj Secretariat in Lahore on June 17, 2014
He asked if it was a government visit then why Khadim-e-Aala (Chief Minister Punjab Shahbaz Sharif) was taking along their cooks and other maids.

Dr. Qadri stressed people to come out of their homes and stop rulers from fleeing the country.

He said cases were made against his party workers and supporters while some cases were afoot.

The PAT chief said the 'unconstitutional and illegal' government was about to collapse now.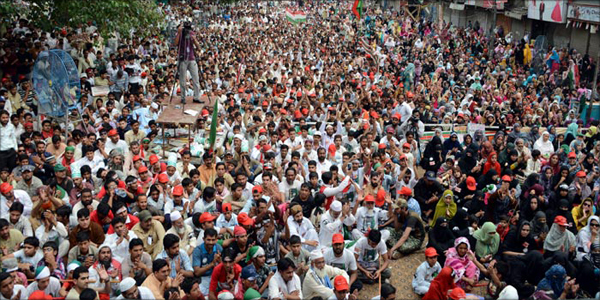 Workers of Pakistan Awami Tehreek stage sit-in against government ahead of Islamabad D-Chowk protest in Islamabad on January 14, 2013.
"Punjab police raided houses of PAT workers …this speaks volumes about their [government] defeat which is now panicking. They are not in a position to defend or stop this imminent revolution," added Dr. Qadri.

Revolution is reaching its success. Leaders have confessed their defeat and revolution. Government has lost their war on mental grounds.

Source: http://arynews.tv/en/dr-qadri-claims-sharif-family-plan-to-flee-pakistan-seek-asylum-in-us