Qadri says revolution totally constitutional; march proceeding peacefully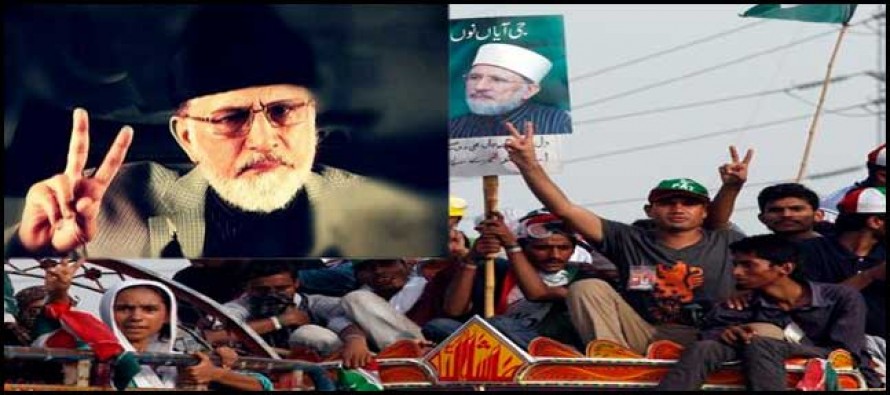 KHARIAN: Pakistan Awami Tehreek (PAT) chief Dr.Tahir-ul-Qadri along with his Inqilab March (Revolution March) reached Kharian and said that the caravan is reaching its destination bracing the worst form of state terrorism in country's history, ARY News reported.
Talking to media after reaching the town, Qadri maintained that his workers are proceeding peacefully despite hurdles and maintained that the revolution is not unconstitutional.
He clarified that he will bring everyone to justice through courts and according to the constitution.
"If they blame me for going for an unconstitutional move, can they tell me if what they are doing and how they are ruling is constitutional????" , asked the populist cleric.
About the tragic Model Town incident, he claimed that it was the worst example of state terrorism in the history of country and police fired upon protestors on the orders of CM Punjab Shahbaz Sharif.
The PAT chief claimed that the number of his martyred workers that day is between 40 to 50 and not fourteen.
Qadri thanked media and expressed hope that revolution will surely come.
Source: http://arynews.tv/en/qadri-says-revolution-totally-constitutional-march-proceeding-peacefully