Revolution will force rulers to bow down, says Dr Qadri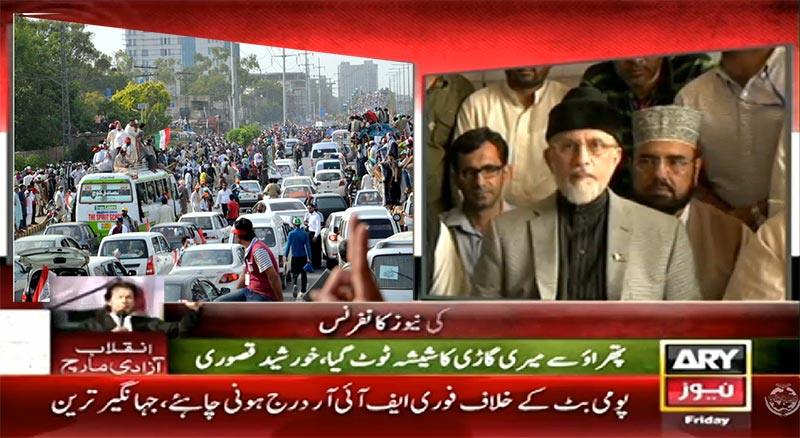 LAHORE: Pakistan Awami Tehreek (PAT) chief Dr. Tahirul Qadri said the imminent revolution will compel rulers to bow down, ARY News reported Friday.
Addressing a press conference here, he said revolution, before being ended peacefully, will bring real and true democracy in which justice will be provided to people at their doorstep.
Only a few days left to this struggle being transformed into success, he claimed.
Dr. Qadri said martial law could not be imposed in the wake of our peaceful long march.
"I demand of the government that thousands of arrested and missing PAT workers should be released forthwith."
We got several of our activists bailed, however we were charged with terrorism charges, he said. He reminded police that they must facilitate people as days for the rulers they were obeying had only a few days left.
He said 0.5 million to 0.6 million people were currently part of the march and they would touch near 1 million when the march reached its destination in Islamabad.
Source: http://arynews.tv/en/revolution-will-force-rulers-to-bow-down-says-dr-qadri