Dr Raheeq Abbasi reviews 'Inqilab in Lahore' Jalsa arrangements at Minar-e-Pakistan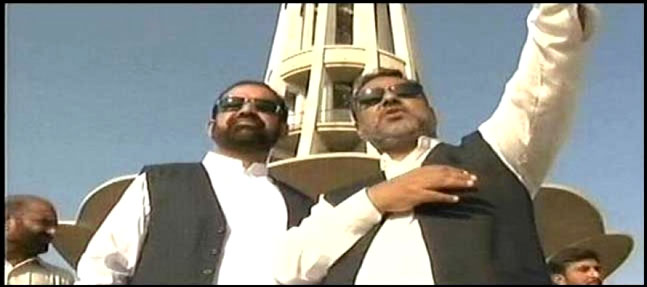 LAHORE: Pakistan Awami Tehreek (PAT) leader, Raheeq Abbasi on Wednesday visited Minar-e-Pakistan, where he observed arrangements pertaining to October 19 PAT 'Inqilab in Lahore' Jalsa, ARY News reported.
According to details, PAT will again show its public strength in Lahore on October 19, by holding a massive Jalsa at Minar-e-Pakistan. PAT leader, Dr Raheeq Abbasi reached the venue to review arrangements for the public meeting.
Talking to media on this occasion, he said that after Jhang PAT will be now mobilizing the masses in Lahore, where the people are already awaiting a revolution.
Abbasi said that October 19 'Inqilab in Lahore' Jalsa is going to be a historic show of strength.
He expressed his satisfaction over the preparations and told that all the arrangements have been finalized in this regard.
Source: arynews.tv