Geo News: Qadri terms Lahore rally referendum in favour of revolution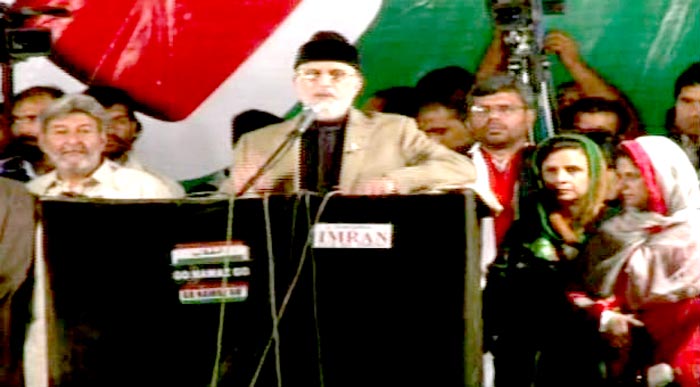 LAHORE: Pakistan Awami Tehreek (PAT) leader, Dr. Tahirul Qadri on Sunday said his rally in Lahore has proved to be a referendum in favour of revolution.
Addressing a public meeting near Minar-e-Pakistan here, Tahirul Qadri said after the revolution, Pakistan's streets will start oozing out gold.
He said after assuming power he will make Pakistan a partner of G-7 and other high-powered international economic forums. "The poor will be provided free medical treatment and the tariff of electricity and gas will be reduced by half," he vowed.
Tahirul Qadri said the present rulers want to throw Pakistan back into the era of East India. "They (rulers) don't trust Pakistanis, that's why they are awarding every small and big service contract to foreign companies," he alleged.
He said the issue of his worker's martyrdom will end only with the culprits of Model Town being sent to the gallows.
Source: www.geo.tv