ARY News silenced for exposing govt corruption: Dr. Qadri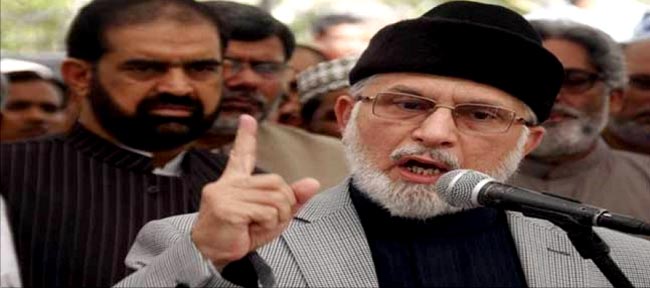 LAHORE: Pakistan Awami Tehreek chief Dr. Tahirul Qadri said the ARY News license was suspended mainly because the channel's whistle-blowing coverage against the government corruption, ARY News reported.
Talking to media here, the PAT chief said PEMRA used Mubashir Lucman as scapegoat to suspend ARY News license.
"Media has given sense to people which is not acceptable to the government," he lamented.
Dr. Qadri said no channel will survive in time to come if they expose government corruption. "This is the attack on freedom of press."
He said a lawyer told him that court did not order banning of ARY News. Pemra illegitimately suspended the ARY News license for 15 days, he added.
He said Islamabad sit-ins have awakened the masses.
Source: www.arynews.tv
Source : http://arynews.tv/en/ary-news-silenced-for-exposing-govt-corruption-dr-qadri/