PAT terms statement of Federal Interior Minister as charge-sheet against Punjab government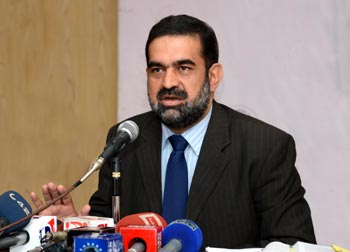 Reacting to the press conference of Punjab Home Minister, PAT President Dr Raheeq Ahmad Abbasi has said that on receipt of intelligence report about possibility of a terrorist attack near Wagha border, the Punjab government should have acted fast to bust the terrorists in their den instead of serving as post-office. He said that it is regrettable that instead of realizing the gravity of the issue, the Punjab government, like a petty police official, is locking its horns on the matter of demarcation. He said that the statement of Federal Interior Minister is a charge-sheet against the Shahbaz government.
The PAT President further stated that the extremist and terrorist elements can't undermine the moral and determination of the Pakistani nation through their dastardly acts. He said that by attending the flag-hoisting ceremony on Monday even in larger number and with more passion, the people of Pakistan and the Rangers proved that we are a brave nation that cannot be browbeaten into silence, adding that the people of Pakistan would never allow any internal and external conspiracy to succeed against the country. He said that no other country has offered as many sacrifices as Pakistan has in fight against terrorism, adding that both the nation and the armed forces chronicled a new chapter of sacrifice in the annals of history for maintenance of world peace. He said that Operation Zarb-e-Azb has broken the back of terrorists and the handful of remaining terrorists will also meet their end.