Dr Tahir-ul-Qadri will arrive in Pakistan on Nov 20: Dr Raheeq Abbasi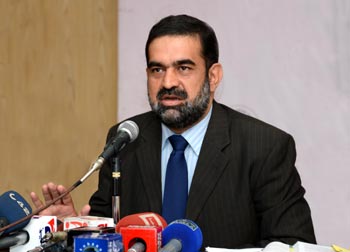 PAT President Dr Raheeq Ahmad Abbasi has said that PAT chairman Dr Muhammad Tahir-ul-Qadri would reach Lahore Airport at 6 a.m. (Thursday) on November 20. Dr Qadri is returning home after an organizational tour of the UK, Canada and the US. Preparations have begun to accord a befitting welcome to PAT chief on his arrival. Special instructions have been issued to PAT leaders of Lahore chapter including Ch. Afzal Gujjar, Irshad Tahir, Hafiz Ghulam Farid, Sultan Mahmood Chaudhry, and Altaf Randhawa. The Lahore chapter of the party has also been directed to hold corner meetings to complete the preparations for reception of PAT leader.
Dr Raheeq Ahmad Abbasi expressed these views while talking to Ch. Afzal Gujjar in his office in Model Town on November 17, 2014. The Lahore President of the party told Dr Abbasi that the process of reorganization of PAT has been completed 10 towns and 150 union councils of the provincial metropolis. He informed that meetings are being held on daily basis to finalize arrangements for welcome of Dr Qadri. Sultan Mahmood Ch., Hafiz Ghulam Farid and Altaf Randhawa are addressing these meetings. He further said that PAT has divided Lahore city in 25 towns organizationally, adding that public meetings and seminars will soon be held in these towns in addition to corner meetings. He said that the Lahore chapter will send daily performance report to PAT President Dr Abbasi on daily basis.