PAT to reconstruct houses for families of Model Town martyrs: Dr Hassan Qadri
PAT announces to reconstruct houses for families of Model Town martyrs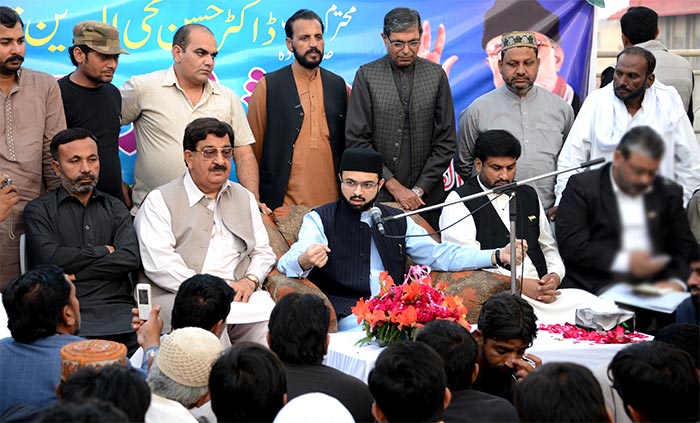 Dr Hassan Mohi-ud-Din Qadri, President of PAT Supreme Council, has announced to reconstruct houses for families of two martyrs of Model Town tragedy in Sheikhupura and Muridke. He said that families of valiant, selfless and committed revolutionary workers have demonstrated their abiding loyalty to PAT by rejecting the government's offer of money in the name of compensation. He said that we would not leave them alone. He said that the courageous workers have made it clear to the rulers that blood of martyrs would not be traded for money; rather it would be avenged through courts and law.
Dr Hassan Mohi-ud-Din Qadri expressed these views while talking to families of the martyrs of Model Town and Islamabad tragedies including those who got injured in these incidents during his visit to Sheikhupura and Muridke. PAT Secretary General Khurram Nawaz Gandapur and local leaders and workers of PAT were present on the occasion.
Dr Hassan said that Dr Tahir-ul-Qadri is returning to the country on November 20 and he would lead the second and decisive phase of revolutionary struggle. He said that the government is using anti-terrorism courts for political purposes to harass PAT leaders and workers and has resorted to their character assassination, which is regrettable. He prayed to the courts not to assign any importance to fake cases and false evidence of police because only the courts are last ray of hope for the masses against the government's highhandedness. He said that we are also looking towards the courts as to when the oppressors and killers will be brought to justice.
Dr Hassan Mohi-ud-Din Qadri said that PAT's destination is to change the oppressive and corrupt system for which the strategy has been improvised and changed keeping in view the objective conditions. He said that PAT would hold public meetings and stage sit-ins according to schedule, adding that no tactic of the government can terrify us. He said that millions of PAT workers are furious over the issuance of arrest warrants of the PAT leadership and news of their arrest at the behest of the government. He asked the rulers to refrain from making political environment violent through their victimization. He said that our peaceful struggle for revolution will continue till we get our destination.
The President of Supreme Council said that the masses no more look favorably towards the rulers, adding that they are counting the days literally till they are ousted from power and that day is not far. He said that PAT sit-in generated political awareness among the masses, adding that this political consciousness will become the foundation-stone for establishment of real democracy in the country. He assured the workers that PAT would not leave any stone unturned to take care of the workers who rendered sacrifice both in man and material for lofty objective of revolution.
Sheikhupura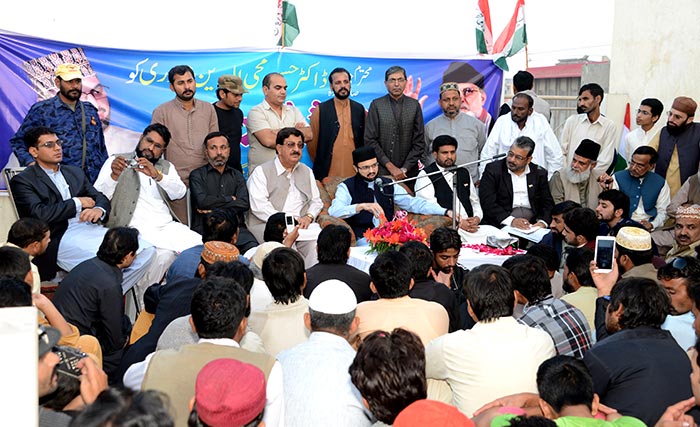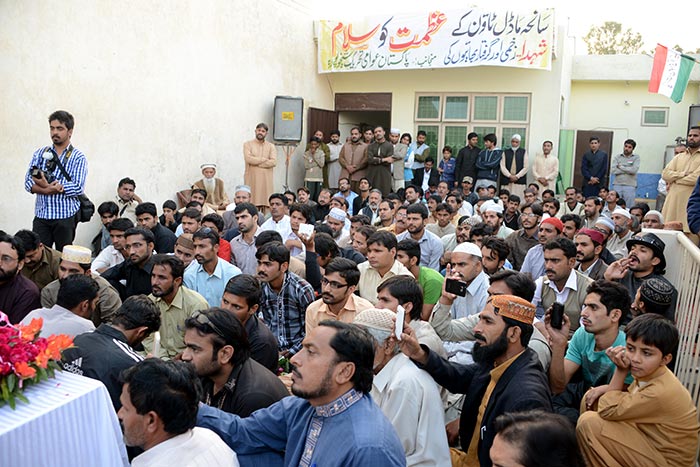 Muridke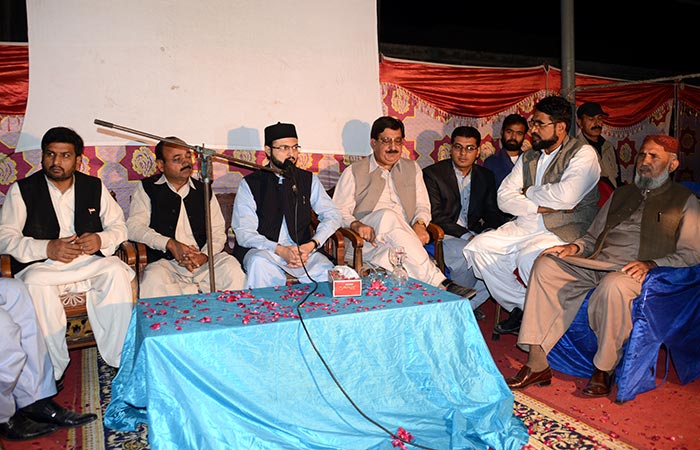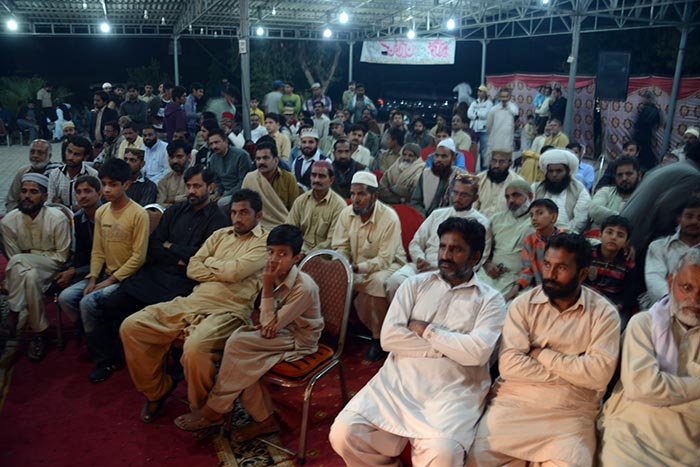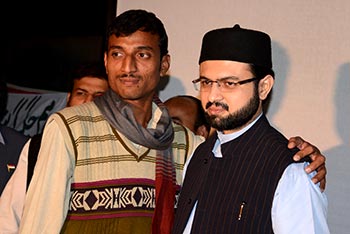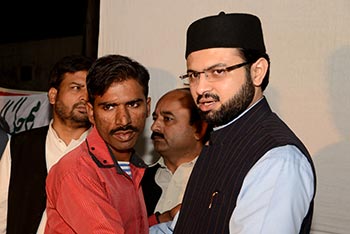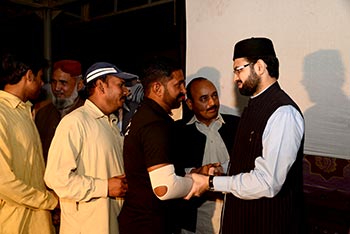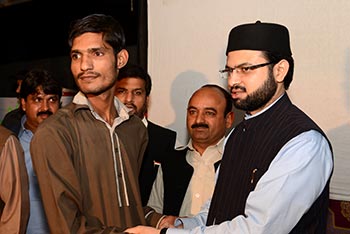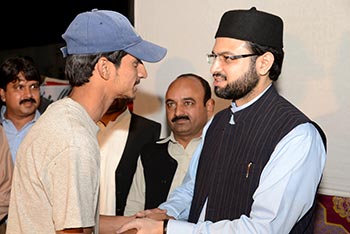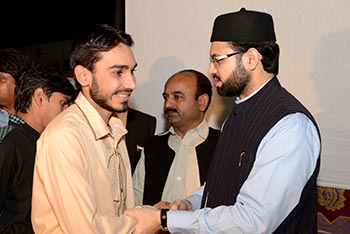 Gujranwala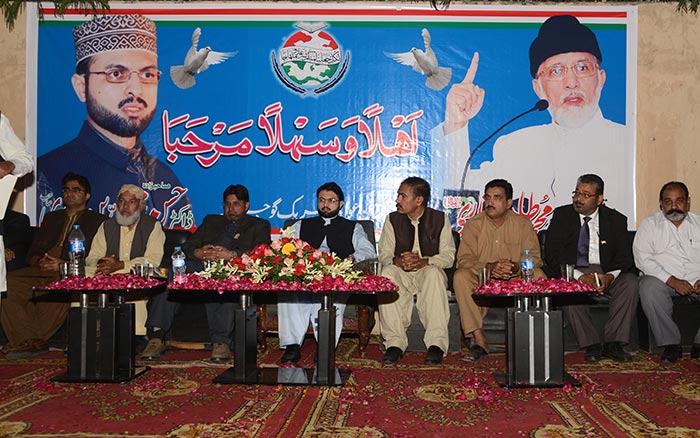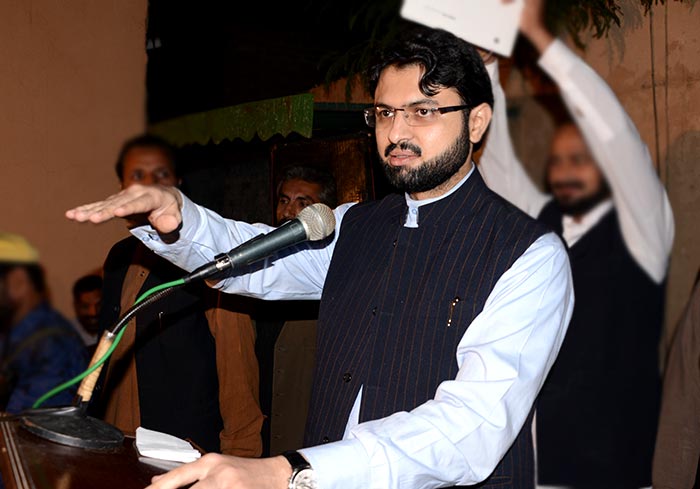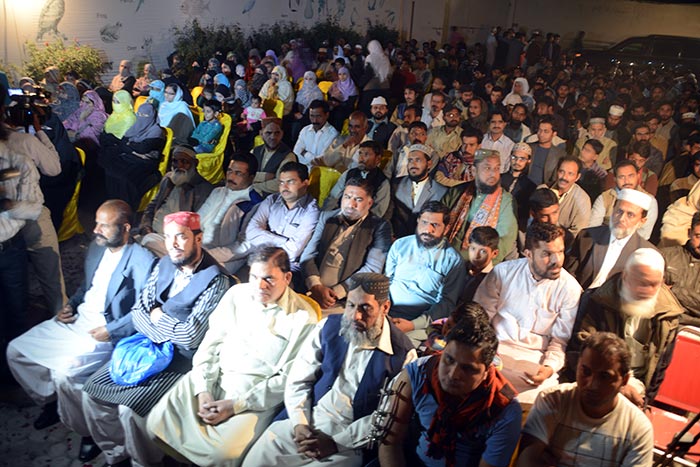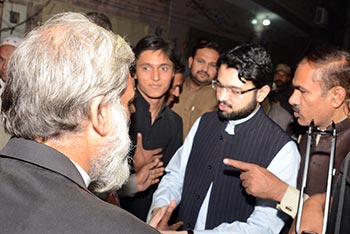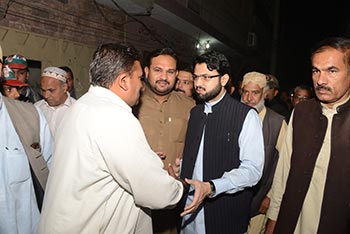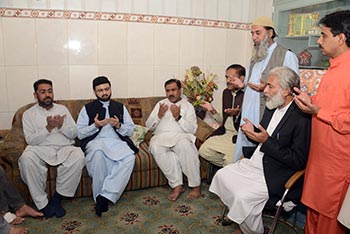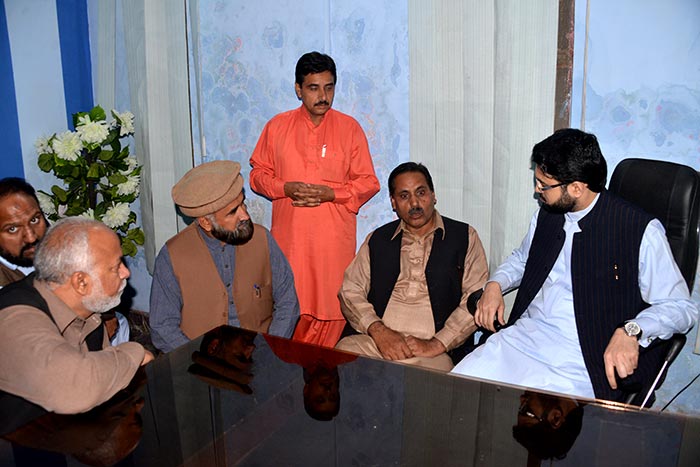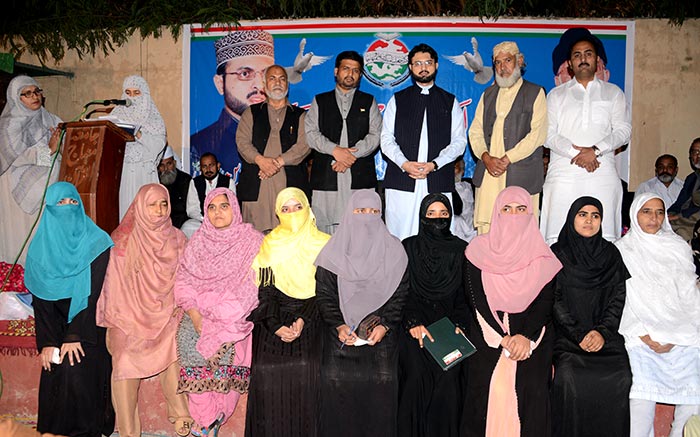 Kamoke