JIT for Model Town tragedy consists of murderers: Dr Qadri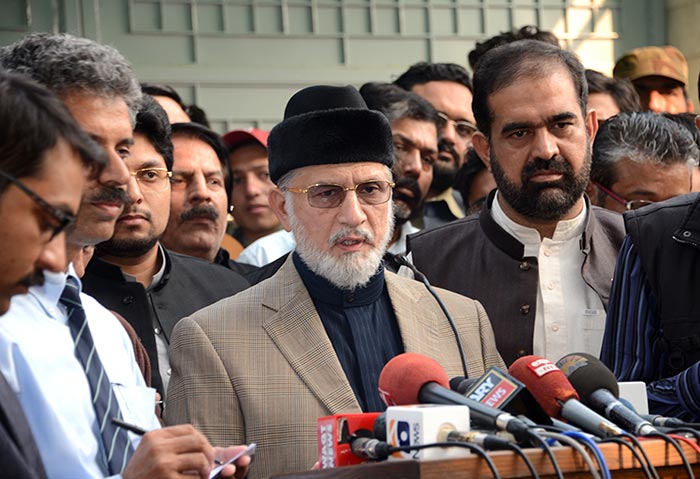 LAHORE: Dr. Tahir ul Qadri, chief of Pakistan Awami Tehreek, has rejected to accept the legality of Joint Investigation Team, formed by Punjab government to probe Model Town firing incident, saying the it was constituted with a purpose to let real culprits go scot-free, ARY News reported.
The JIT comprises murderers and supporters of the murderers with malicious intentions, he added.
Speaking to media here in Model Town, the PAT chief lamented that three names proposed by his party for the JIT were rejected.
He said his party had no hopes of getting justice from the current JIT. "We wanted the JIT to be selected from KP, which was unlikely to be influenced by the Punjab government, but our request was not granted."
"Everyone knows who fired on unarmed PAT activists in Lahore," he said.
Dr. Qadri said ill-intentions of the government would never succeed.
He said: "We will neither get feared nor prostrate before these cruel rulers. We will got people their due rights at all cost."
He said PAT would stage rally in every district and sit-in the next day in the same district.
Dr. Qadri said he would himself offer his arrest whenever the prime minister and chief minister Punjab, whose names were nominated in the FIR of Model Town tragedy, were arrested.
Source: arynews.tv