Dr Tahir-ul-Qadri urges for implementation of 14 point to end terrorism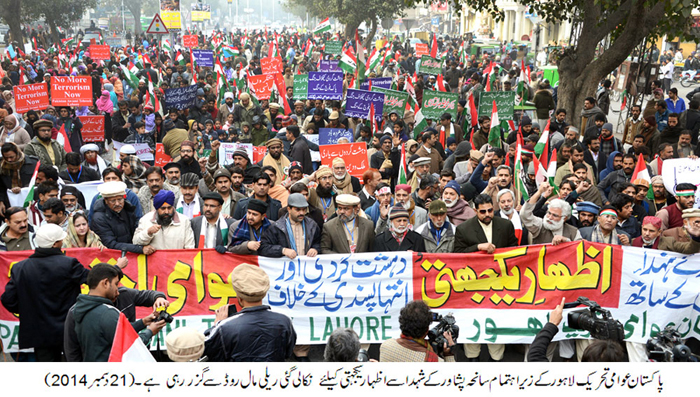 PAT leader Dr Muhammad Tahir-ul-Qadri has asked those extending moral, political and intellectual support to the terrorists to decide which way their allegiance lies. He asked them to either support terrorists openly or join 180 million people by declaring their decision against terrorism. He said that double-speak and double standards wouldn't work anymore. He said that the terrorists are enemies of Islam, Pakistan and humanity, adding that time to crush these snakes to death has come.
Dr Tahir-ul-Qadri expressed these views in his audio address to the participants of an anti-terror rally organized by PAT to express solidarity with the martyrs of Peshawar tragedy. He said that he presented 600-page document outlining solution and strategy to curb terrorism which the many countries of the world benefited from. He asked the nation to boycott those who give statements in favour of terrorists. He said that if policy makers are serious, they should implement 14-point anti-terrorism agenda presented by him for elimination of terrorism.
The PAT chief appreciated the office bearers and workers of PAT for holding countrywide rallies to express their solidarity with the martyrs of Peshawar tragedy. The Lahore rally started from Martyrs' Mosque and concluded at the Chairing Cross, which was led by PAT central President Dr Raheeq Ahmad Abbasi. Despite intense cold, a large number of people belonging to all walks of life including women and children attended the rally. The participants were chanting slogans in support of the armed forces and against terrorists.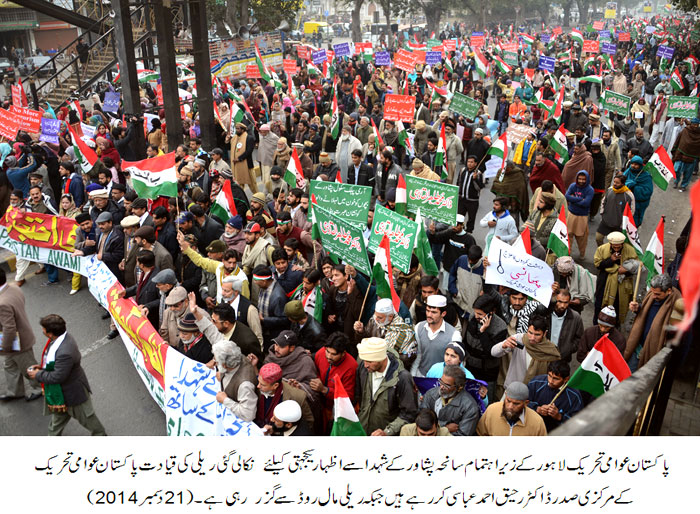 Addressing the participants of the rally, Dr Raheeq Abbasi said that if the military left the war to eliminate Taliban half way through, it will pose a serious threat to survival of Pakistan. He said that it is for the first time that the announcement to fight a war against terrorism did not come from any government but the people of Pakistan. He said that this war should only end after eliminating the last terrorist in the country.
Dr Raheeq Abbasi said that the countrywide rallies were taken out on Sunday, which were attended by hundreds of thousands of people including the members of civil society and social and political sections of society. Throwing a challenge to terrorists, he said that if they believe they are right, then they should come forward instead of attacking the soft targets like cowards. He said that 600-page document issued by Dr Tahir-ul-Qadri against terrorism, militancy and suicide bombing guarantees eradication of extremism from the country. He asked the government to implement 14 points presented by the PAT chief as guideline to end terrorism. He said that PAT is fighting against terrorism, adding that we postponed our protest demonstrations as a mark of respect for the martyrs of Peshawar tragedy. He said that we have not forgotten the victims of Model Town tragedy and will avenge every drop of blood in accordance with law and Constitution.
The PAT President said that the press conference of the Interior Minister has damaged the morale of the nation, adding that this attitude is condemnable. He said that Ch. Nisar's refusal to condemn TTP by name is not only regretful but also shameful at the same time. He said that presence of such a person as Interior Minister at a time when decisive war against Taliban is going to get underway is very dangerous. He said that an Interior Minister who cannot even take action against an Islamabad-based cleric who is supporter of Taliban, it is futile to expect anything concrete from him on how to eliminate terrorism. Irshad Tahir, Sohail Ahmad Raza, Razia Naveed, Ch. Afzal Gujjar, Sultan Mahmood Ch., Hafiz Ghulam Farid, Christian leader Dr Fr. James Chanan (Director Peace Center Lahore) and Sikh leader Sardar Bishan Singh (Chairman Baba Guru Nanak Welfare Trust). The rally was attended by workers belonging to all wings of PAT.
Lahore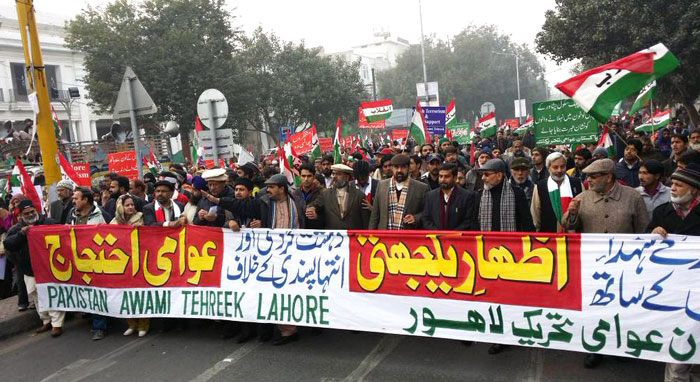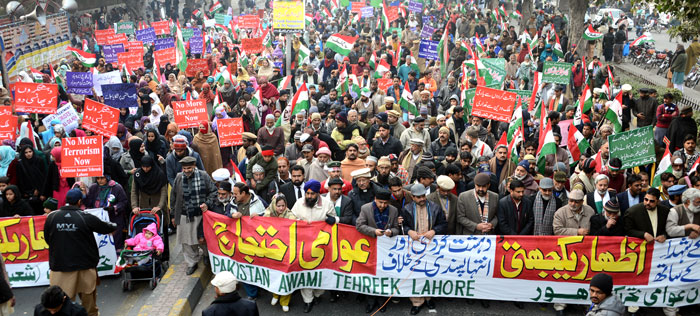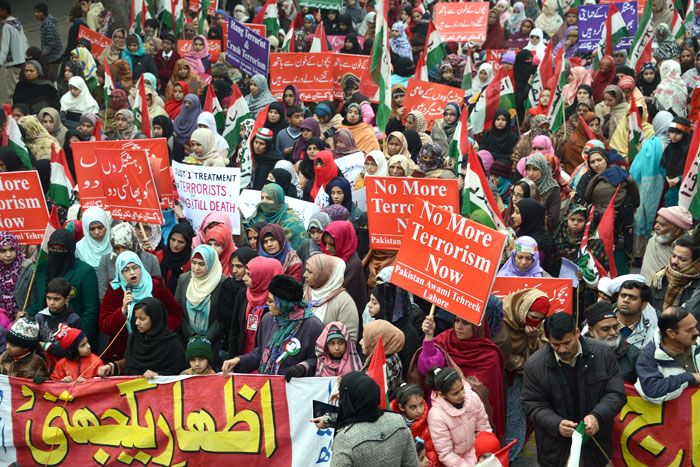 Islamabad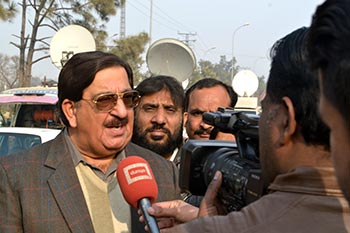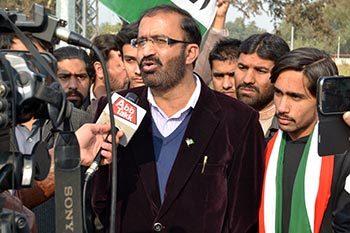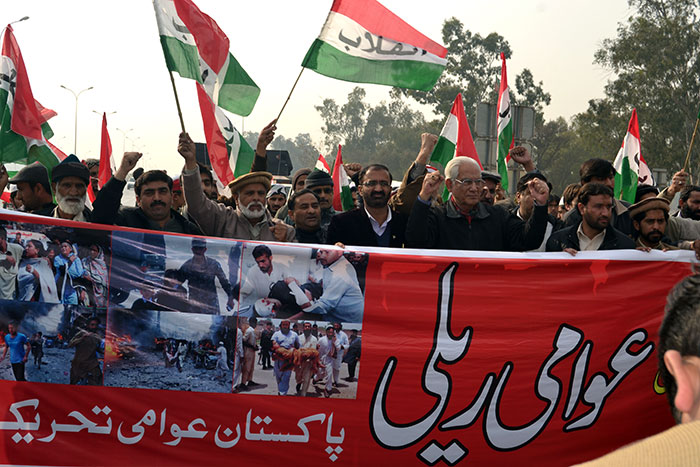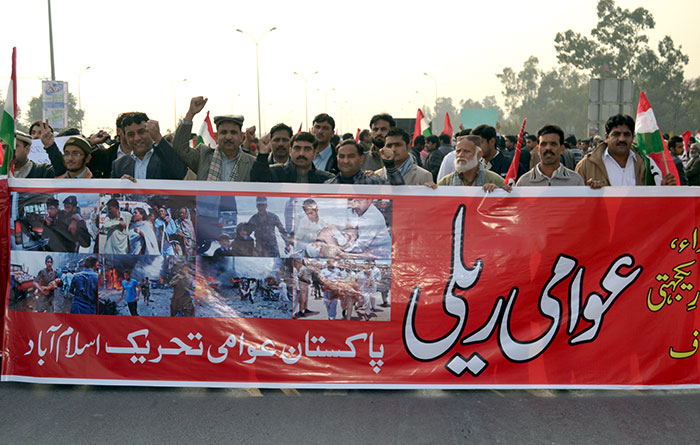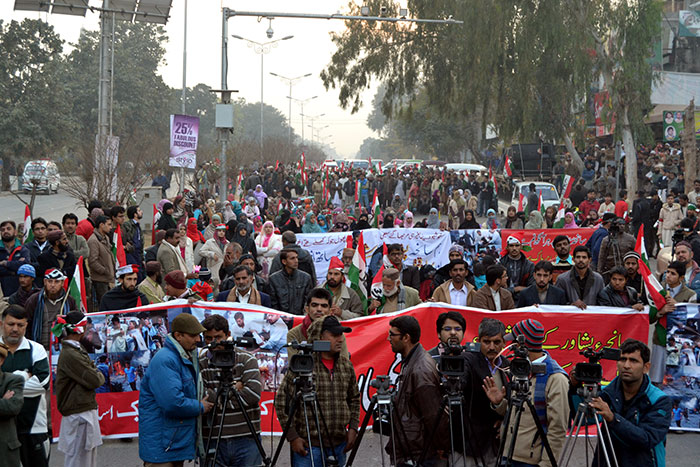 Faisalabad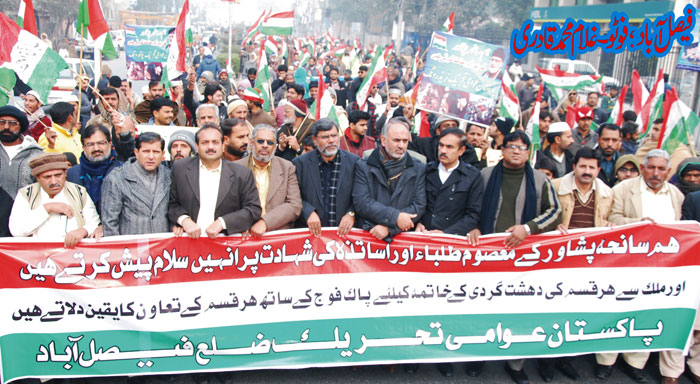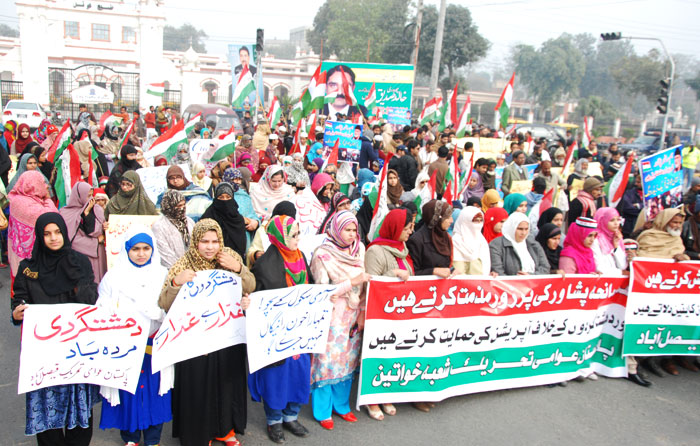 Gujranwala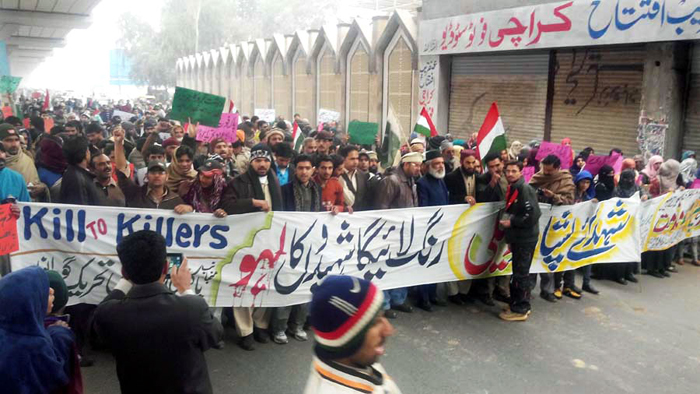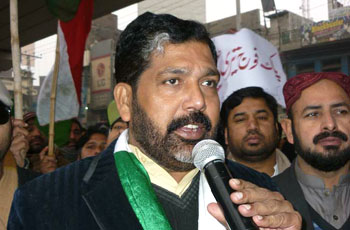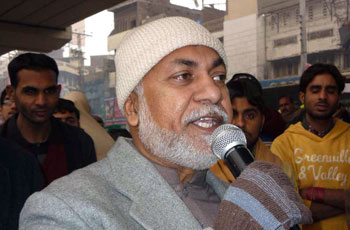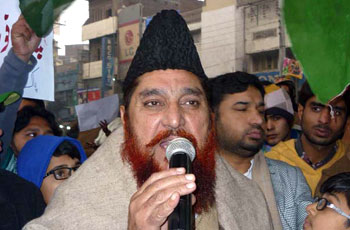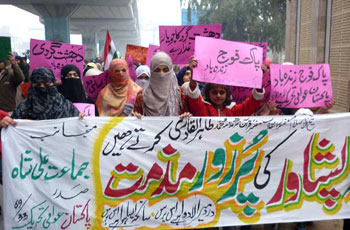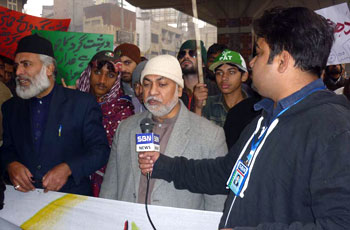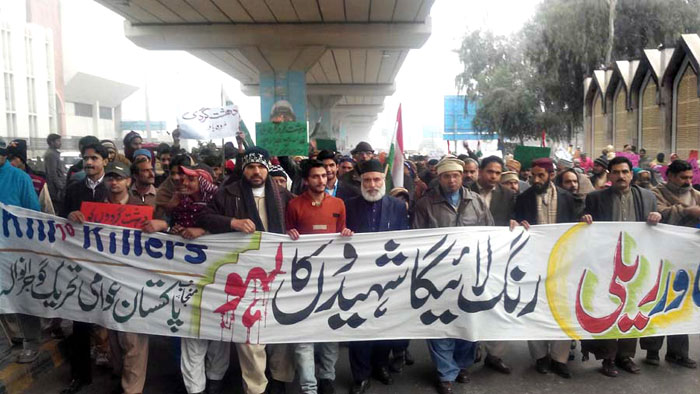 Gujrat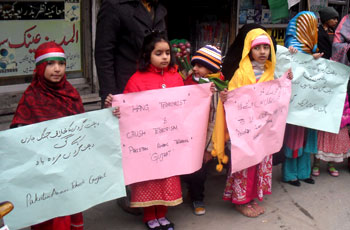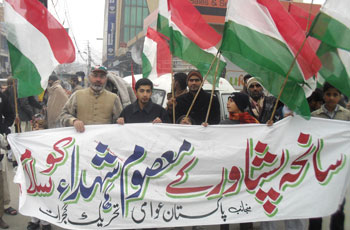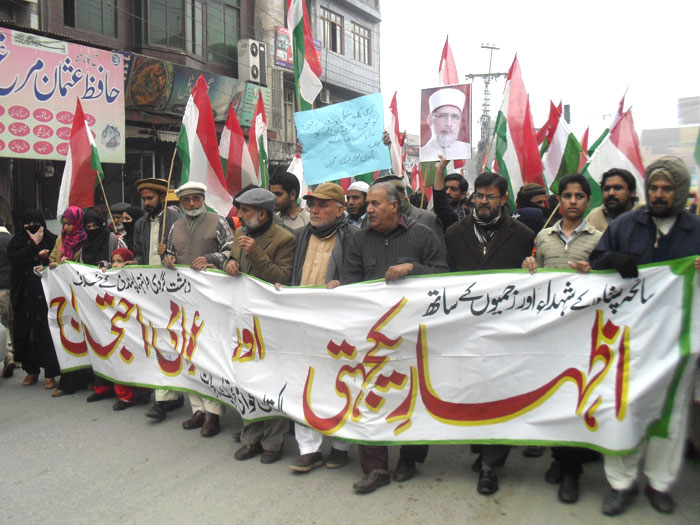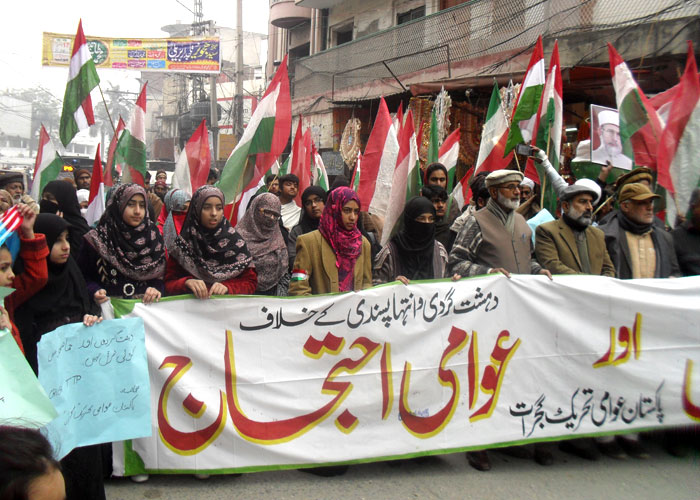 Multan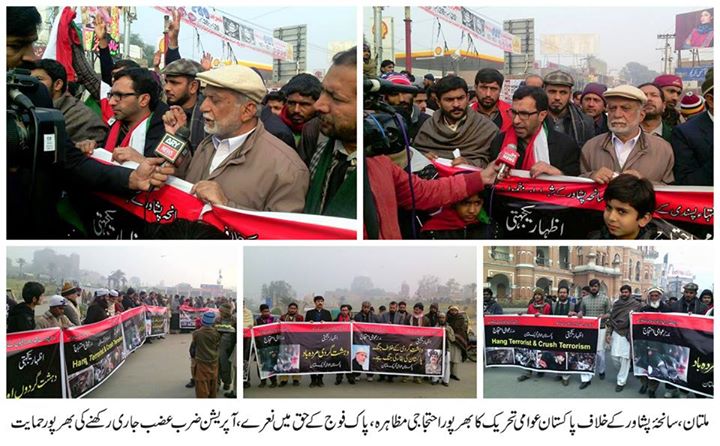 Jhang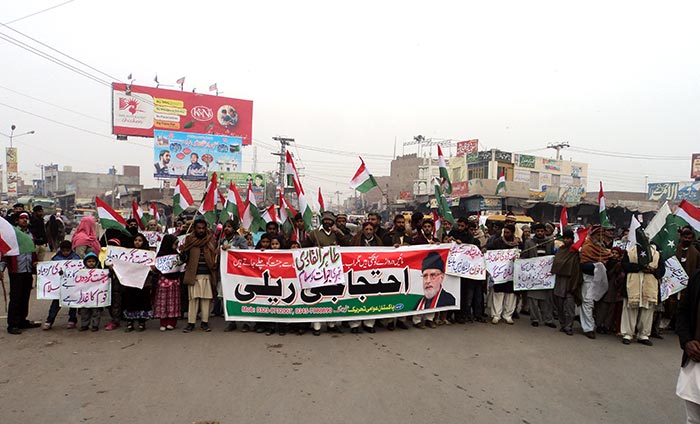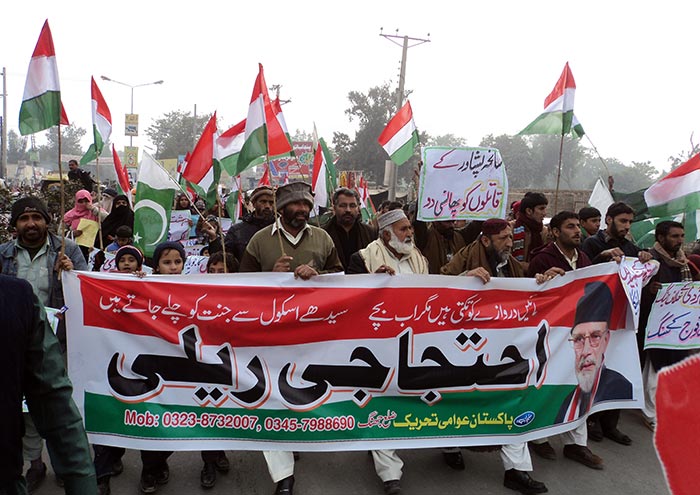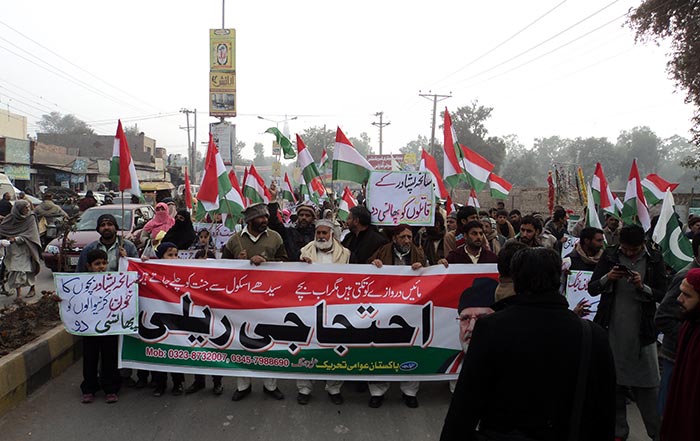 Bhakkar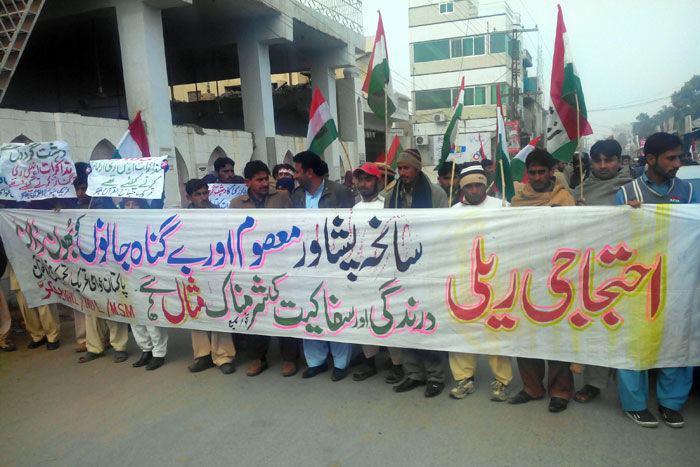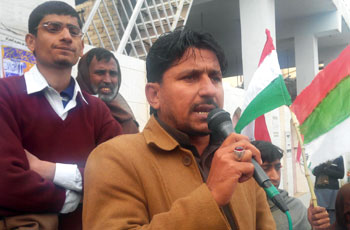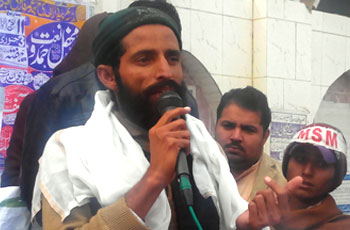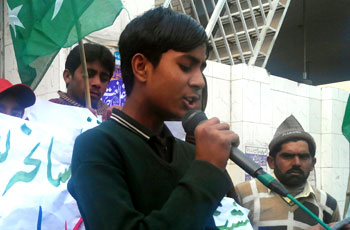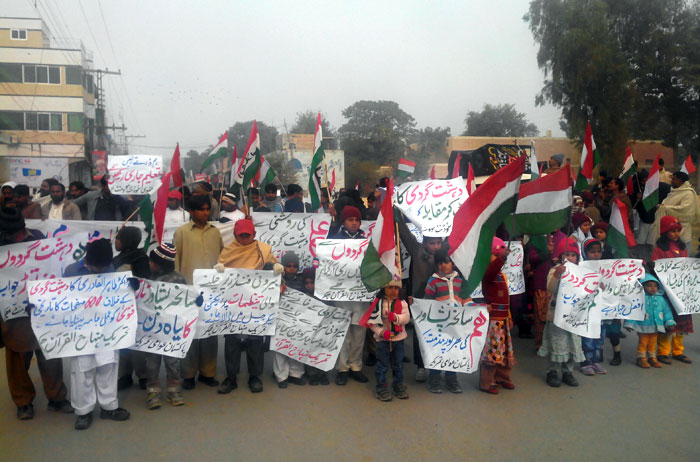 Karachi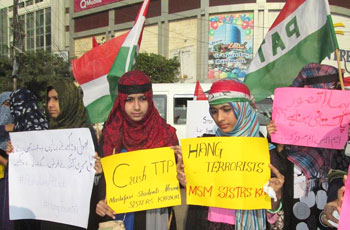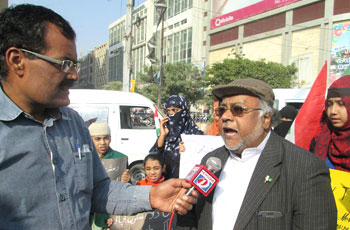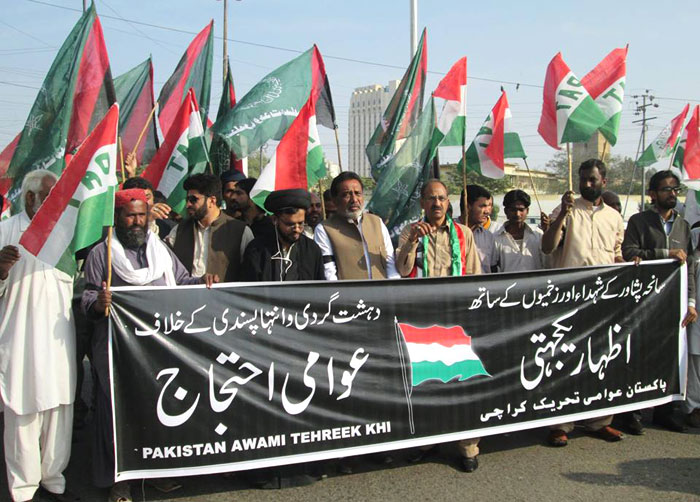 Sehwan Sharif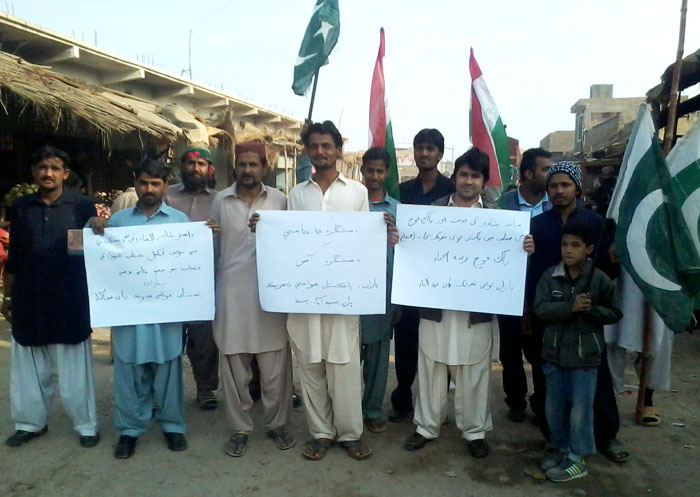 Abbottabad