Peace, love & harmony biggest message of Rabi-ul-Awal: Dr Tahir-ul-Qadri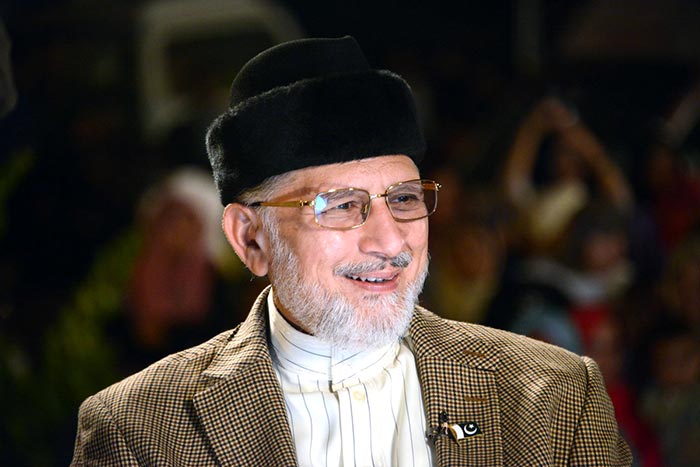 PAT chief Dr Muhammad Tahir-ul-Qadri has congratulated the Muslims around the world, and people of Pakistan including overseas Pakistanis on the advent of the holy month of Rabi-ul-Awal. In his special message on the occasion, he said that the start of this blessed month is accompanied by a feeling of jubilation and festivity across the Muslims world. He said that our personal and collective happiness is nothing compared to happiness of the month.
Dilating upon the meaning of the holy month, Dr Tahir-ul-Qadri said that its biggest message is peace, tranquility, love and harmony. He asked the workers, and affiliates of MQI and PAT to give a message of hope, tolerance, moderation, peace and harmony in the world by holding Milad ceremonies during this month. He said that special prayers should be made for security and safety of Pakistan and departed souls of Peshawar tragedy in these ceremonies.
Dr Qadri said that there is no greater happiness in the universe than the birth of the holy Prophet (SAW). He said that Rabi-ul-Awal is an ideal month to revive and strengthen our weakening relationship with the person of the Holy Prophet (SAW). He said that it should be priority and topmost endeavour of every follower of the Prophet (SAW) to celebrate his birth anniversary in a befitting manner because love with the person of the Holy Prophet (SAW) encourage us to act upon his teachings in life.
Meanwhile, a wave of festivity and extreme happiness penetrated the central secretariat of MQI on the sighting of Rabi-ul-Awal moon. Special prayers were offered after Maghrib prayers. The people present at the secretariat hugged and congratulated one another.