No place of oppression & violence in Islam & Sira of the Prophet (PBUH): Dr Tahir-ul-Qadri addresses Mawlid-un-Nabi Conference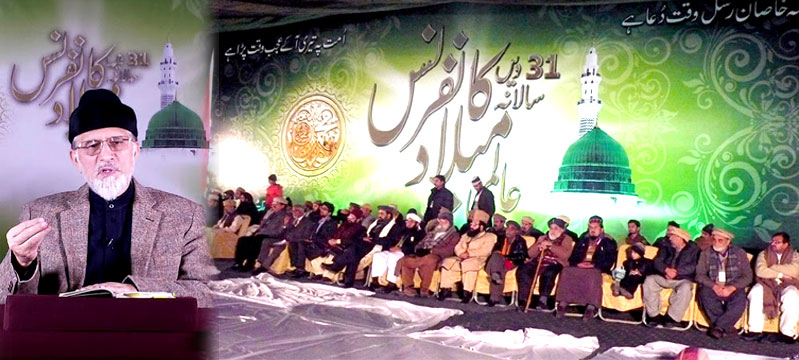 Dr Muhammad Tahir-ul-Qadri, patron-in-chief of Minhaj-ul-Quran International, has said that terrorism is the biggest national security challenge for the country. He said that time to take firm decision against terrorism has come. He said that we should remain resolute in fight against scourge of terrorism, militancy and extremism, adding that if we still waver and terrorists are given a way to escape now, then it will be all over for the country and its people. He further stated that there should be no politics on terrorism. Otherwise the whole world will curse us. He said that we'll have to uproot scourge of terrorism at every cost.
Dr Tahir-ul-Qadri expressed these views while addressing 31st International Mawlid-un-Nabi Conference via video link at the historic Minar-e-Pakistan on the intervening night of 11th and 12th of Rabi-ul-Awal.
Dr Tahir-ul-Qadri said that Islam prescribes respect for dead bodies whether of a Muslim or non-Muslim. Underlining the importance of educating our children about real Islamic concept of peace and Jihad, he said that subject of peace should be part of syllabi at national level. He demanded of the Army Chief to play his role in getting the subject of peace included in syllabi of religious seminaries and schools so that real concept of Islam should be given to students. He said that Allah Almighty sent the holy Prophet (PBUH) as Prophet of mercy for the whole mankind and universe. He said the holy Prophet (PBUH) said about those who injured him with stones and perpetrated oppression that he is not the one who would wish them ill. Rather, he has come to the world as a paragon of mercy.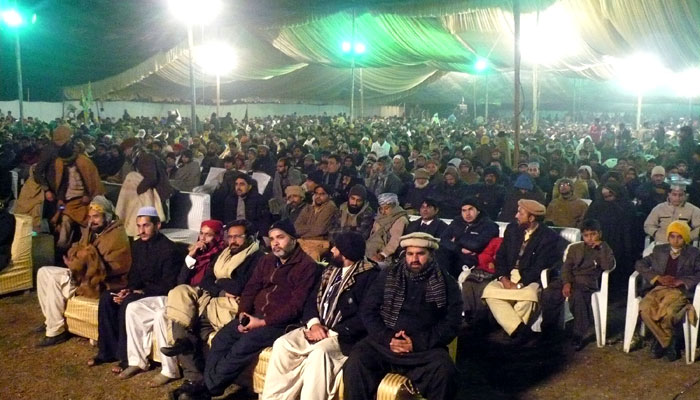 Dr Tahir-ul-Qadri said that the gist of the holy Prophet's (PBUH) teachings and life is that loving the humanity is one branch of love. He further stated that the holy Prophet (PBUH) said that he has been sent as Prophet of mercy and guidance for the whole mankind without any discrimination of colour, race, and creed, adding that the Prophet's (PBUH) life is an eternal lesson of love, peace and welfare of humanity. He said that it is free of even a trace of coercion and violence. He said that Allah Almighty said in Torah that there would be mildness in talk of the holy Prophet (PBUH). If anyone commits any excess, he (PBUH) would overlook it and return it with goodness.
Dr Tahir-ul-Qadri said that the terrorists massacred schoolchildren in Peshawar and innocent people were killed in Model Town through state terrorism. He said that the holy Prophet (PBUH) forbade killing of women, asking with what face will those who killed women in Model Town present themselves before the Prophet (PBUH)? He said that had present political system not protected terrorists, there would not have been any need of military courts. He said no power of the world can blackmail us or make us betray blood of martyrs of Model Town tragedy? He revealed that effort is being made to blackmail us into joining JIT set up by killers so that a clean-chit could be given to them.
Dr Qadri said that for those who were taught flawed concept of Jihad, his message was that killing of women and children is not Jihad but outright terrorism. He said that political parties, Parliament and the Armed Forces should decide whether to make this society a hub of peace and free of violence or one of terrorism. He said that the establishment of military courts has proven that present system has failed to eliminate terrorism. He further said that the voices against terrorism should be raised from all Mosques of the country. War against terrorism is our own war.
Dr Tahir-ul-Qadri said that the holy Prophet (PBUH) said that Khawarij, terrorists and killers will continue to emerge till Day of Judgment. Zab-e-Azb should be carried out in the whole country honestly. He stated that the holy Prophet (PBUH) said that there would be people from his Umma who will talk of religion but perpetrate acts of violence. He regarded those among the blessed who would kill terrorists. He emphasized that love should be spread in society and corruption be curbed so that poor have access to resources. He said that Pakistan is a great country but has been defamed by terrorism. He asked the nation to play its role to restore national honour and eliminate terrorism.
The proceedings of the Conference were broadcast live around the world at 150 places in Pakistan and 90 countries of the world through Minhaj TV and ARY News Network. The chief highlight of the mega event was the keynote address of Dr Tahir-ul-Qadri. The Conference was attended by renowned religious scholars and faith leaders. The Conference opened with recitation of the Holy Quran by Qari Najam Mustafa. Muhammad Afzal Noshahi, Minhaj Naat Council, Zaheer Bilali Brothers, Amjab Bilali Brothers, Qari Answer Ali Qadri had the honour of presenting Naats on the occasion.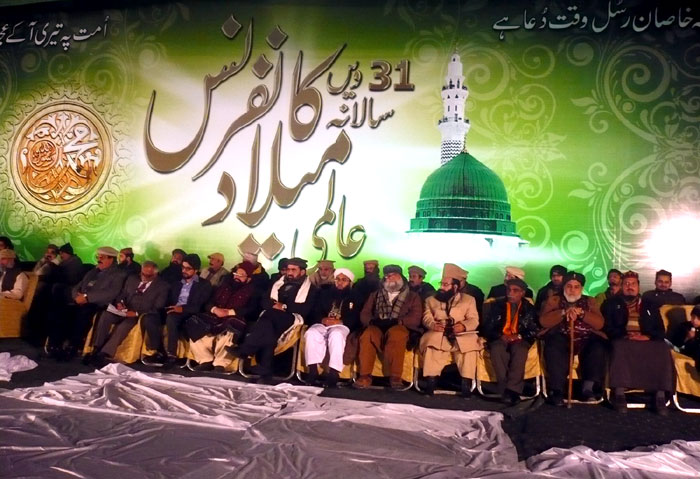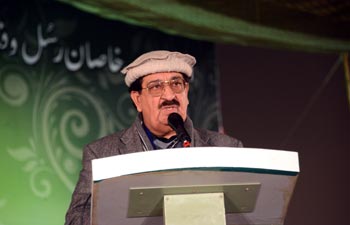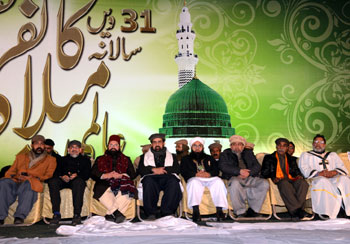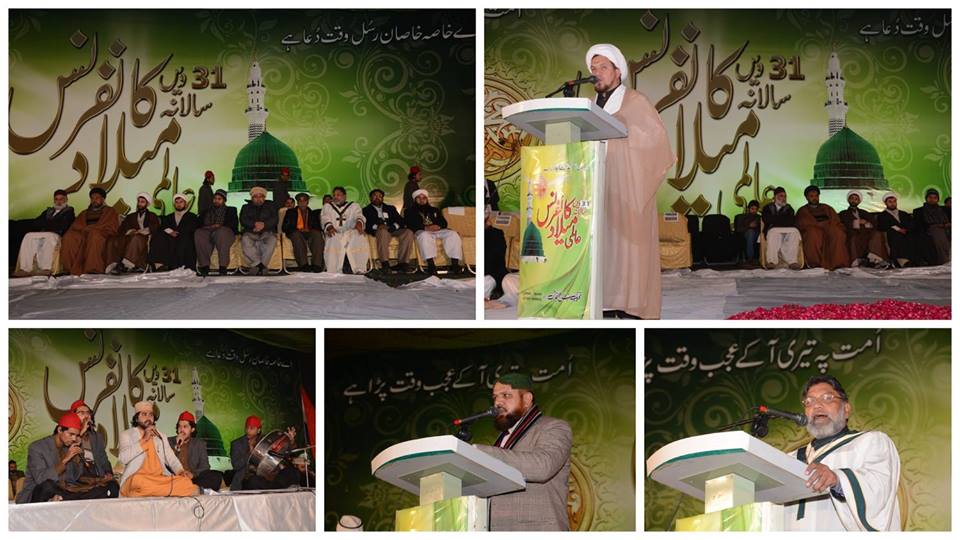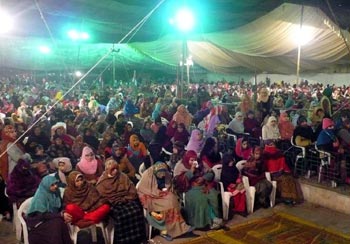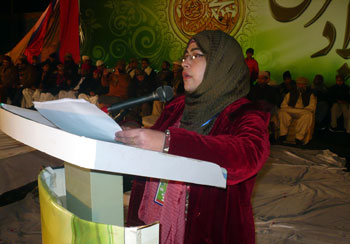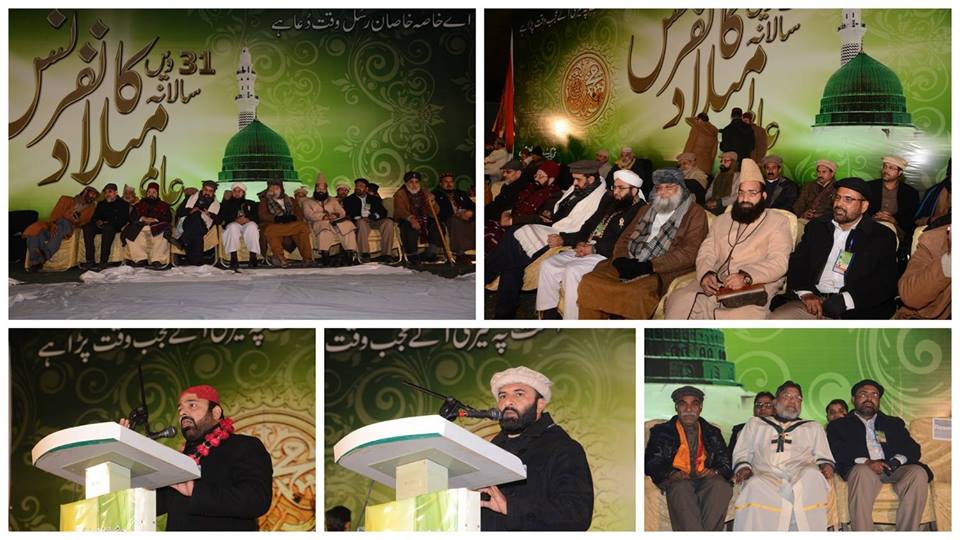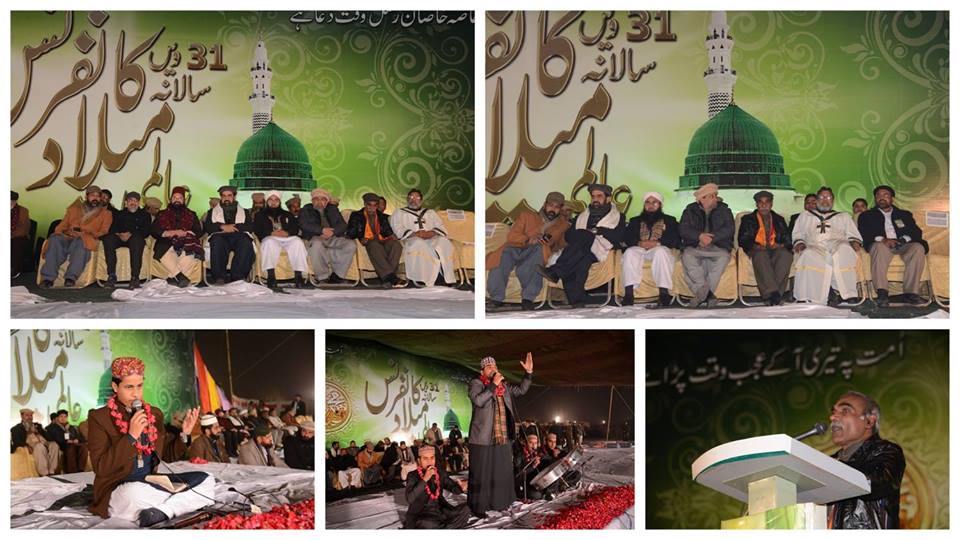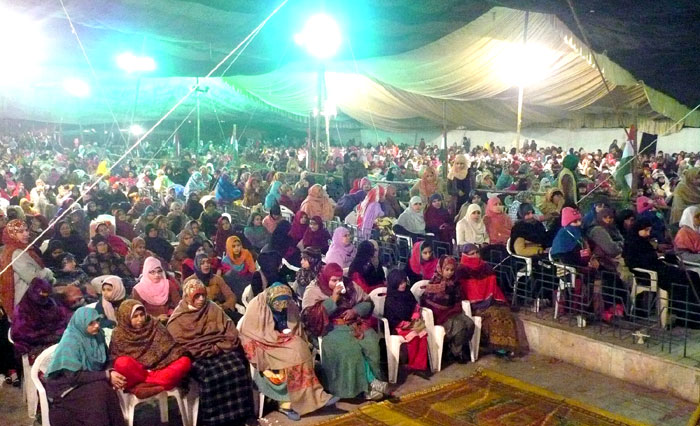 Islamabad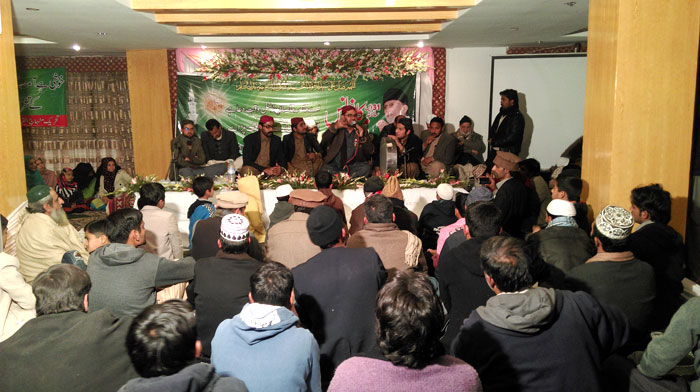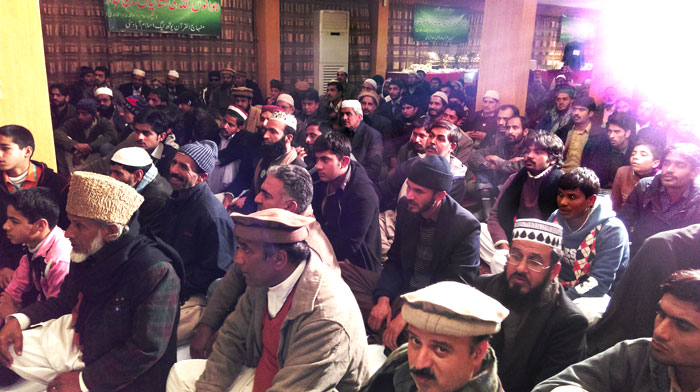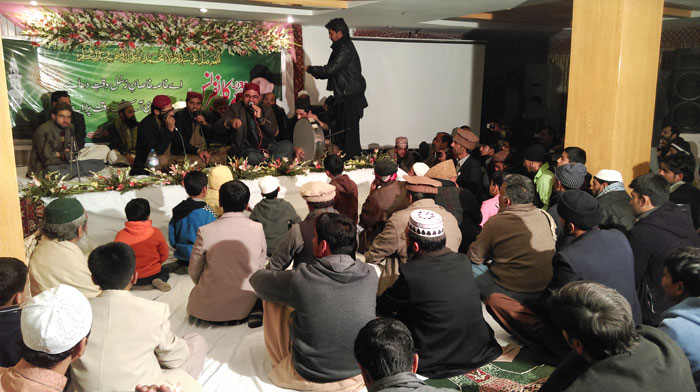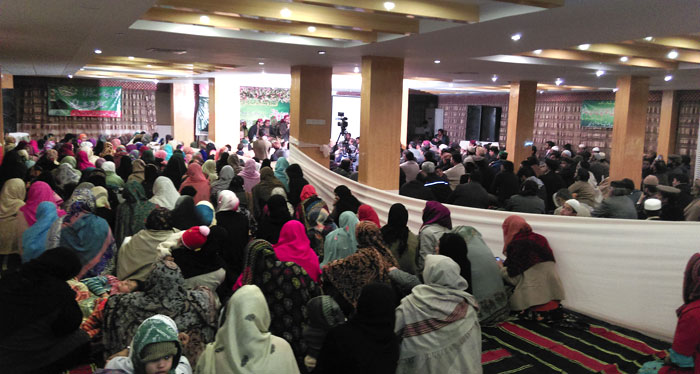 Pakpattan Sharif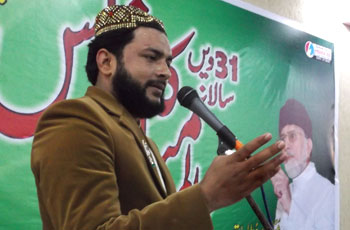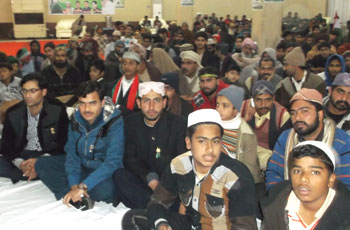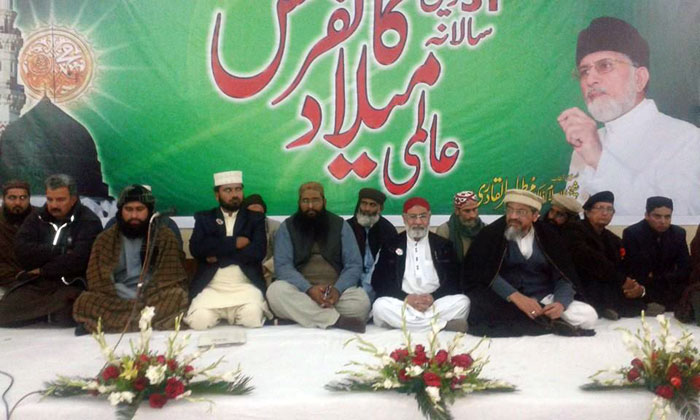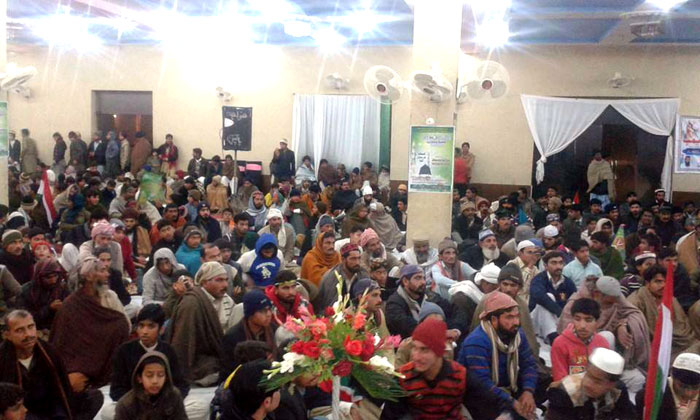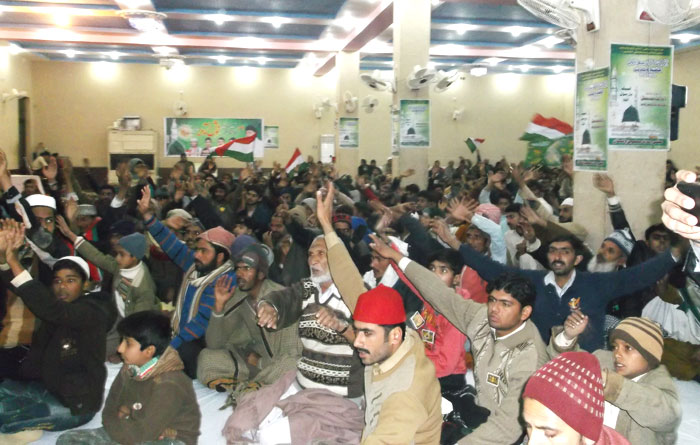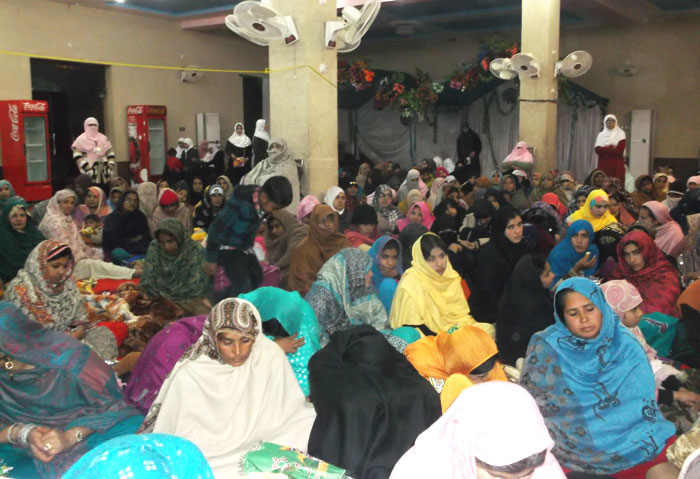 Jhang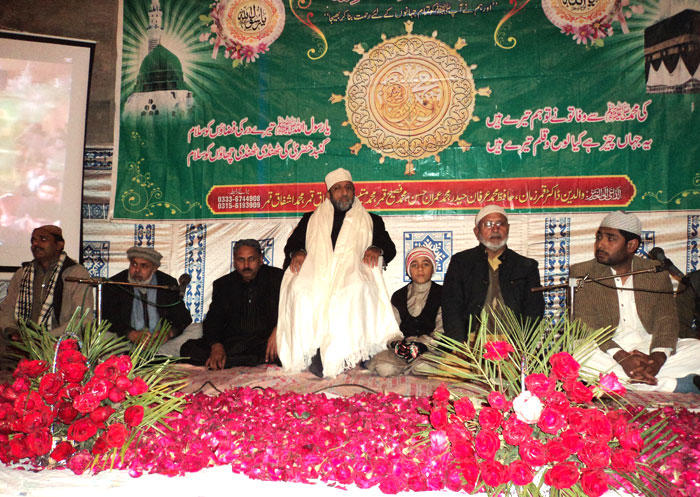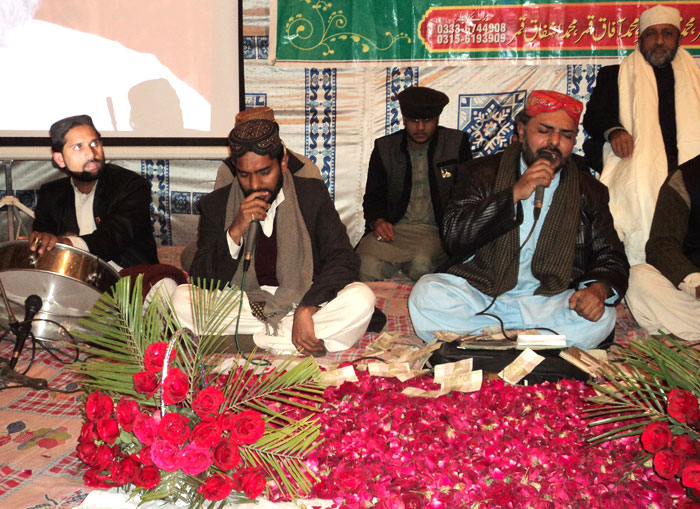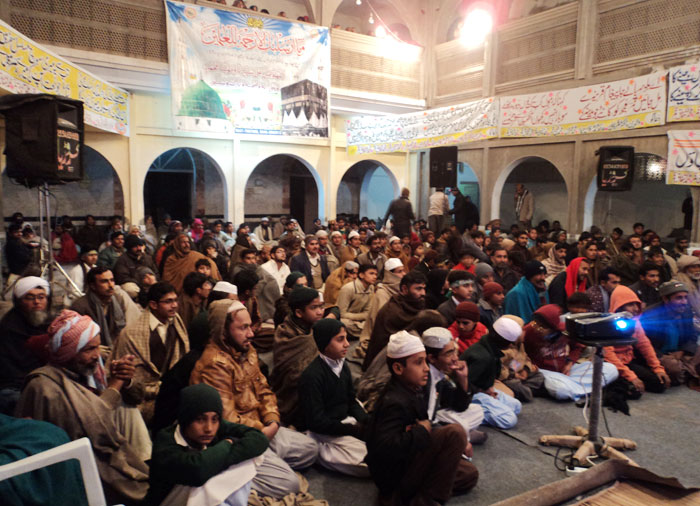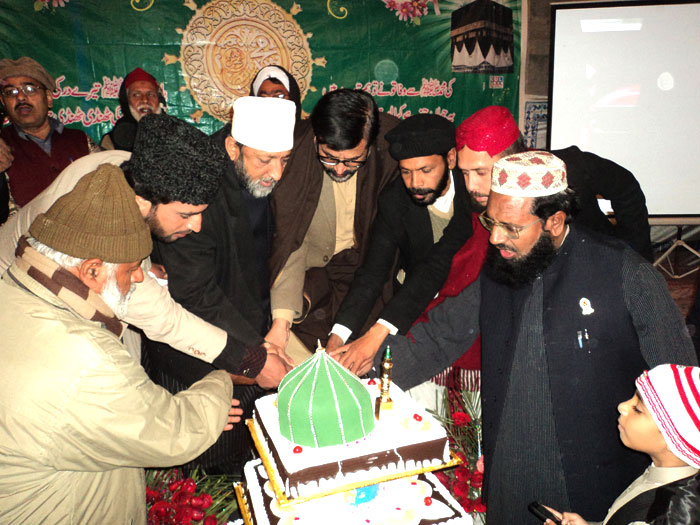 Layyah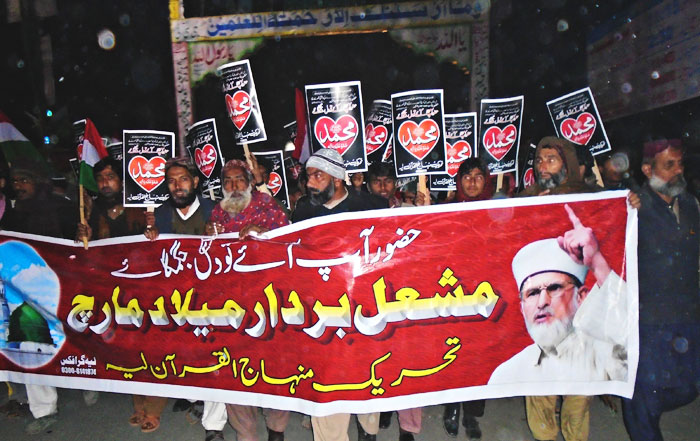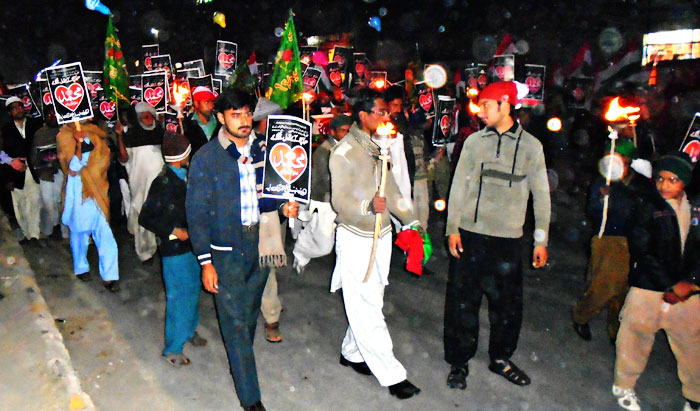 Bhimber (Azad Kashmir)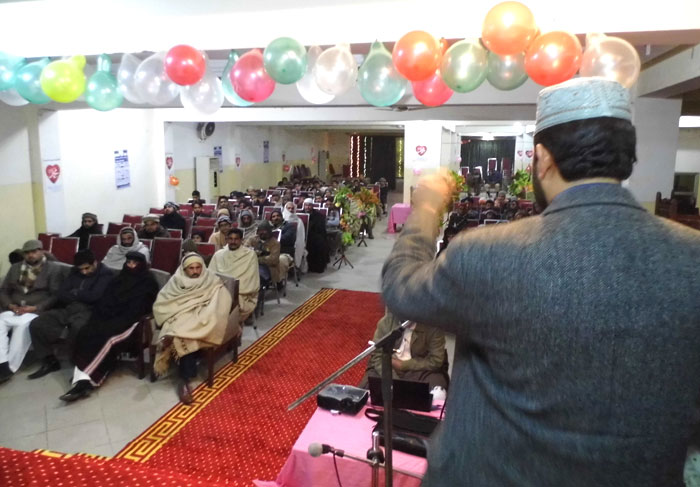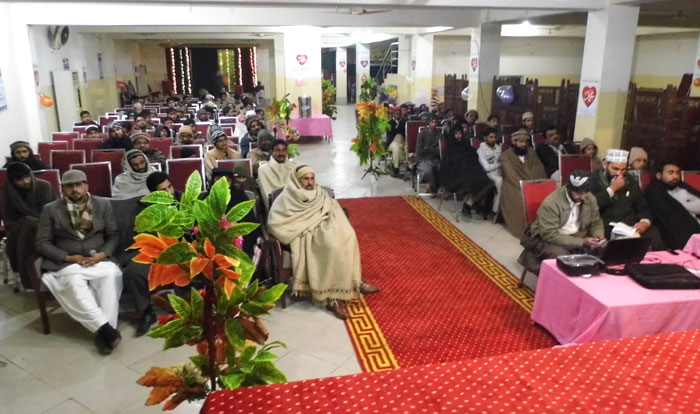 Pind Dadan Khan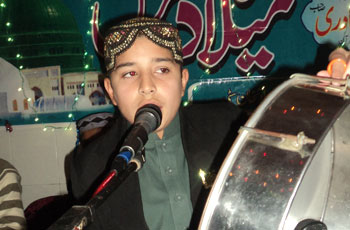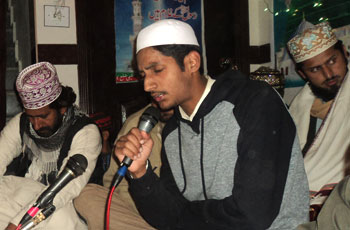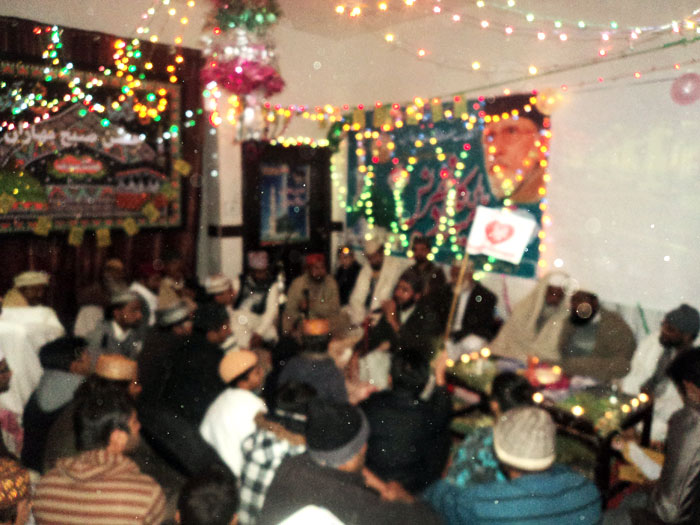 Mansehra