MQI attends interfaith 'Istehkam-e-Pakistan' Convention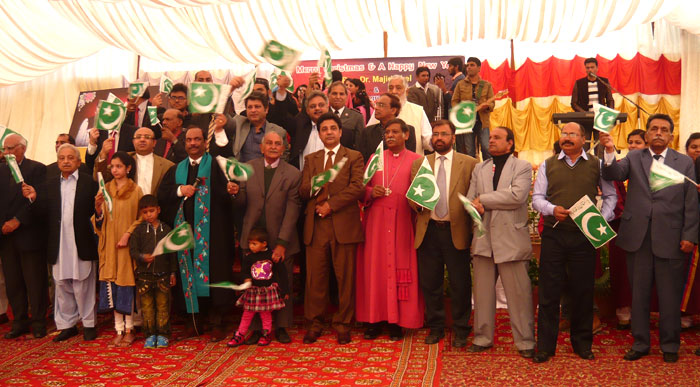 Interfaith 'Istehkam-e-Pakistan' Convention was held under the banner of Noulakha Church Lahore. In addition to faith leaders, people belonging to different walks of life including politicians, civil society activists and human rights workers attended the Convention. Sohail Ahmad Raza, Director of Interfaith Relations, represented Minhaj-ul-Quran International on the special invitation of the programme's host Reverend Dr Majed Abel. Other distinguished personalities who attended the event included provincial finance minister Mujtaba Shuja-ur-Rehman, provincial minister for minority affairs Tahir Khalil Sandhu, former minister Jamshed Rahmatullah, renowned journalist Ata-ur-Rehman, FC College University Rector Dr Kanwal Feroz, and renowned anchorperson Mubasar Luqman. Bishop Irfan Jamil of Lahore Cathedral Church was the guest of honour in the programme.
The students belonging to different educational institutions presented anthems. In his brief remarks on the occasion, Sohail Ahmad Raza paid rich tributes to the members of the minority communities for their services in national development. He asked them to play full role in the national politics. He said that all strands of opinion and faiths will have to forge unity in their ranks to defeat the challenges of terrorism and militancy in the country. He said that a handful of bigoted minority can be defeated by peace-loving and patriotic majority.