Process of PAT internal elections begins
Elections to be at central, provincial, district and tehsil levels in first phase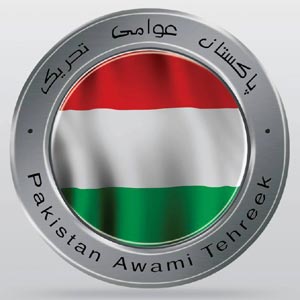 The process of PAT internal elections has got underway and a 17-member high-powered Election Commission has been constituted for this purpose which is headed by Sahibzada Faiz-ur-Rehman Durrani. Brig. (r) Iqbal Ahmad Khan, Col. (r) Raja Fazal Mehdi, Mrs. Humaira Naz, and Syed Amjad Ali are some of the Commission that has been mandated to conduct elections. Those people have been made members of the Election Commission who are taking part in the election as a candidate. Office bearers of PAT at central, provincial, district, and Tehsil levels would cast their ballots in the elections. The local chapters are nominating the candidates as well.
The PAT officials at central, provincial, district and tehsili levels will be elected in the first phase and office bears of 100 districts and 300 Tehsils will take part in it. It is pertinent to mention that PAT chief Dr Tahir-ul-Qadri had announced to make PAT vibrant and active political party of the country during the sit-in. Then later on, he decided to hold internal party elections at every level. In addition to election of central, provincial, district and Tehsili office-holders in the first phase, the election of central and provincial leadership of Women League, Youth League, and MSM will also be held.
According to PAT media cell, the Election Commission will announce a complete schedule and electoral rules and regulations on February 10. A special desk of the Election Commission has been established in the central secretariat, which is working round the clock. The party elections are being held in all the four provinces.