'Ambassador of peace' seminar held under PAT Women Wing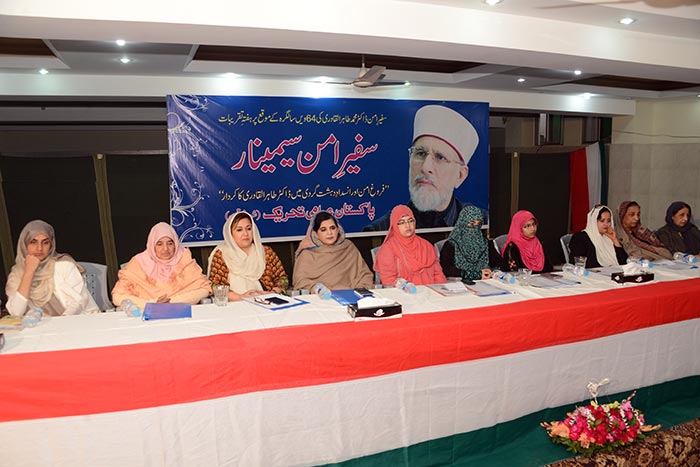 A seminar titled 'Dr Muhammad Tahir-ul-Qadri as Ambassador of Peace' was held under the banner of PAT Women Wing in Lahore on February 28. Mrs. Fiza Hussain Qadri presided over the seminar, while distinguished women belonging to various walks of life were also in attendance.
Addressing the participants of the seminar, Women Wing President Mrs. Razia Naveed said that those brutes who sprayed bullets on the faces of women and other PAT workers are at large even today. She said that these criminals should be arrested and made to face justice for their crimes. She said that when the PAT chief Dr Tahir-ul-Qadri talked about constitutional and political rights of the people, streams of blood were shed in Model Town on the fateful day of June 17. She said that women needed to be given equal opportunities in life enabling them to play their role in elimination of terrorism.
The cake of Dr Qadri's 64th birthday was cut and a special Dua was made for his early recovery and long life. Mrs. Fiza Hussain Qadri, Mrs. Saeeda, Dr Zarqa, Shahida Naseer President All Pakistan Muslim League, Dr. Zarqa President PTI Women Wing Lahore, Sayyda Deep Chairperson Institute of Peace n Secular Studies, Shabnam Naagi Chairperson Interfaith Dialouge n Peace Forum, Saira Jhara, Dr. Saadia Alvi, Dr. Samar Fatima, Shakira Chaudhry, Huma Waheed, Noshaba Zia, Sajida Sadiq, Gulshan Irshad, Qura-tul-Ain Zahoor and Nabila Yousaf also spoke on the occasion.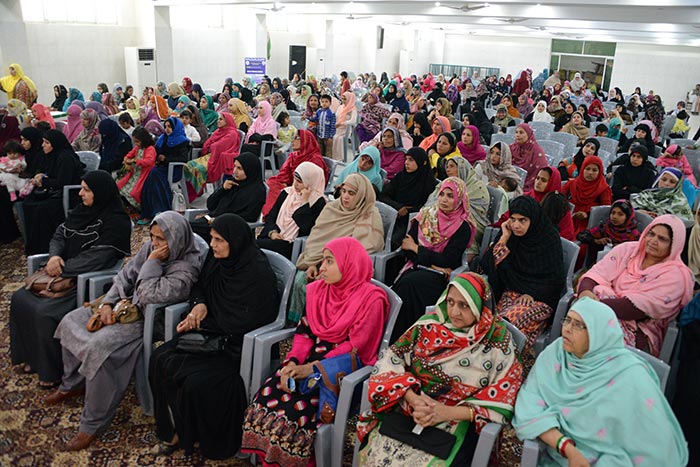 Addressing the seminar, renowned educationist Dr Samar Fatima said that according to Dr Tahir-ul-Qadri, the Constitution stipulates three conditions for democracy; equality, justice and equity. She said that the rulers sprayed volleys of bullets on those who have been struggling for restoration of people's political and constitutional rights. She said that they killed over a dozen people and injured around 100 through the worst ever state terrorism and to rub salts in the wounds, the killers remain at large.
Shabnam Nagi Advocate, while speaking on the occasion, said that the example of torture perpetrated on innocent women in Lahore is not to be found in any democratic society. Saeeda Deep said that firing bullets at the innocent women is characteristic of Yazid and we support Dr Tahir-ul-Qadri in his struggle for restoration of rights of women. She said that the whole nation would have to get united for their rights. Noshaba Zia said that MQI has waged revolutionary struggle for promotion of knowledge. Shakira Chaudhry said that when oppression reaches its height, it makes forces of truth to come forward. She said that the people would have to heed the call of Dr Qadri and support him in his struggle. She said that the women of the whole country got encouragement by seeing the determination of PAT women workers during the sit-in. Gulshan Irshad said that metro buses are being run by depriving women of their right to education and health facilities. She said that the rulers are big hurdle in the way of provision of rights to women.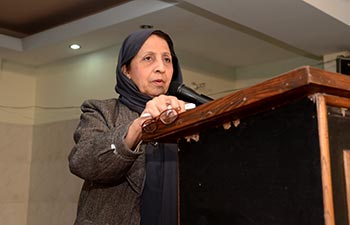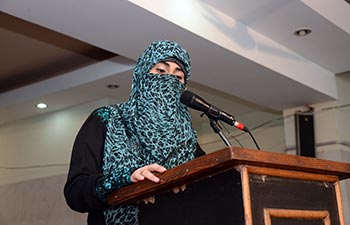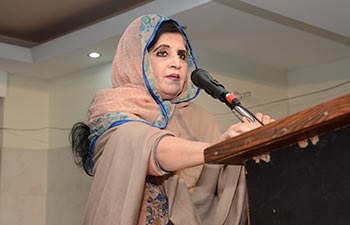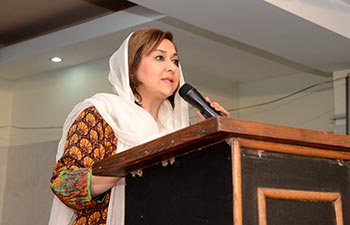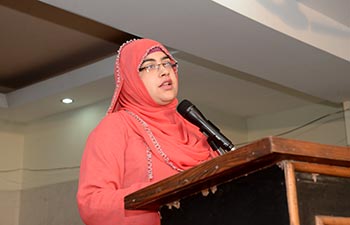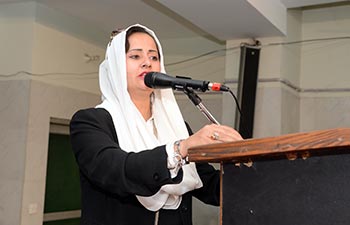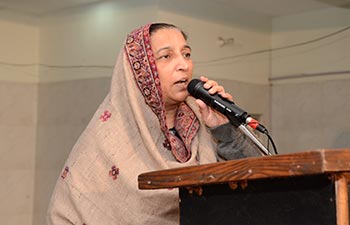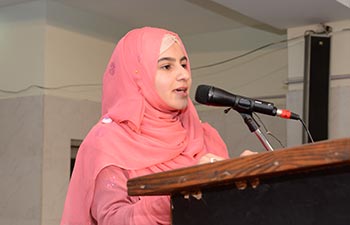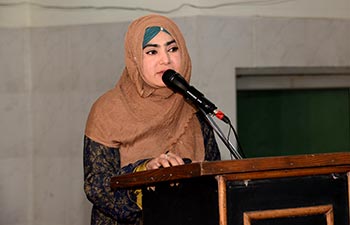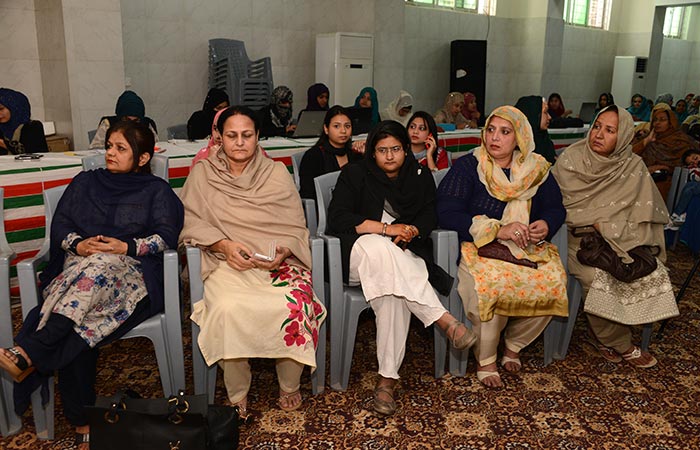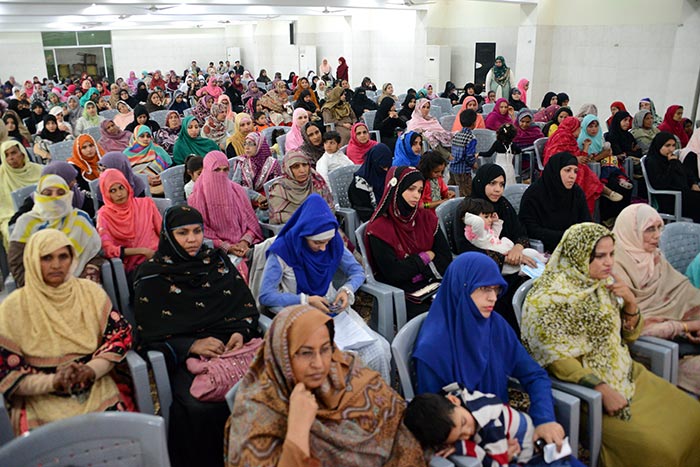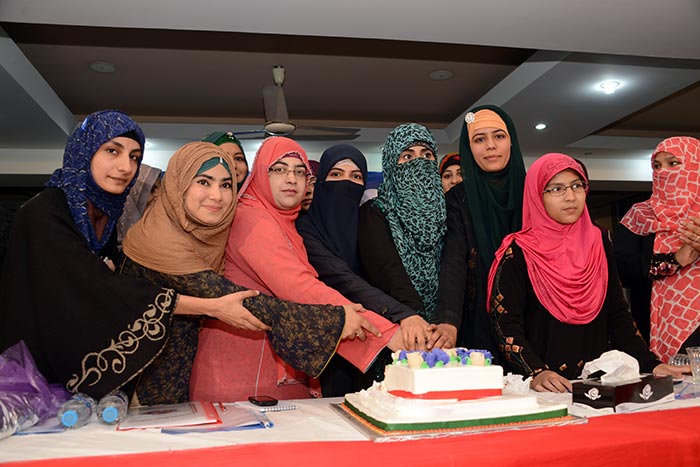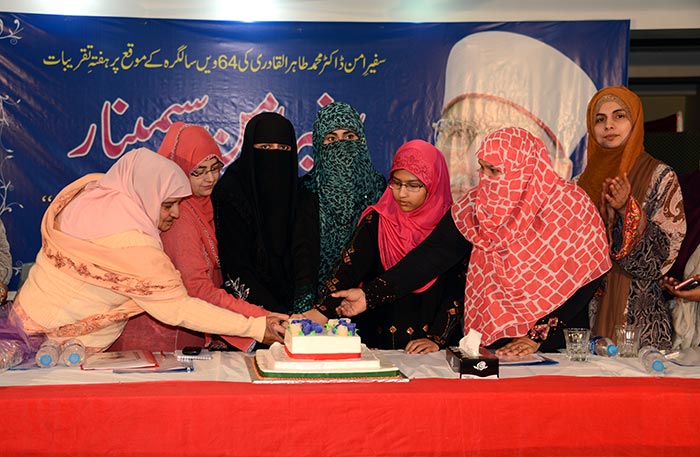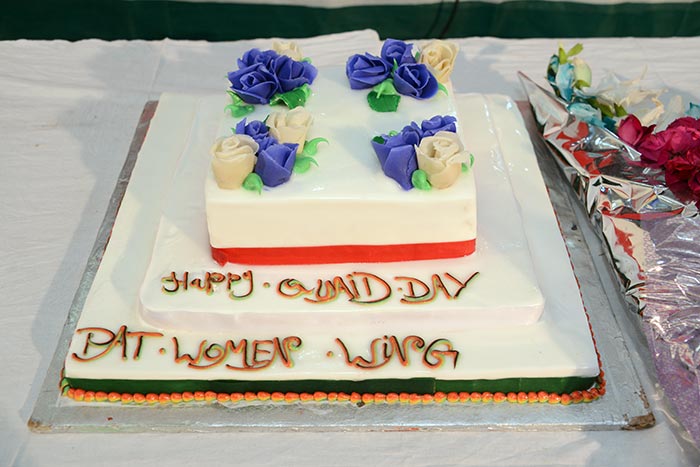 PAT women wing "Ambassador of Peace" seminar is underway. watch live at http://t.co/fXp8Ez5oRh #DrQadriSymbolOfUnity pic.twitter.com/nWk66EJ5mu

— PAT Official PK (@PATofficialPK) February 28, 2015