Rulers should tell who introduced horse trading: Dr Raheeq Abbasi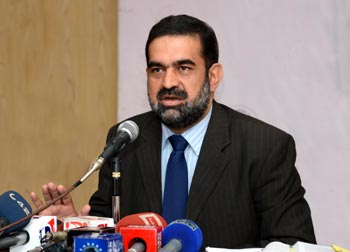 In his reaction to the statement of the Prime Minister, central PAT President Dr Raheeq Ahmad Abbasi has said that Pakistan is earning a bad name in the world due to news of sale and purchase of the members of legislatures in the Senate elections. He said that the founders of 'Changa Manga' brand of politics are reaping today what they sowed yesterday.
Dr Raheeq Abbasi expressed these views while talking to the delegation of PAT Youth Wing in his office yesterday. He said that those who describe the horse trading as obnoxious practice should tell the nation as to who introduced this culture of horse trading in the country. He asked, is the disbursement of Rs. 12 billion among the legislators in the name of development on the eve of Senate elections not part of political bribery currently at the peak? He said that fake democracy and the blind and dumb Election Commission have only 'gifted' the nation with multiple crises.
The PAT President said that various political crises and the worst bad governance on the display today is the outcome of political culture introduced by the present rulers. He said that the seed of horse trading sown in 1988 has grown into a full tree today. He said that there is no other institution except the armed forces of Pakistan that is worthy of people's trust. He said that the whole nation is standing behind their armed forces in their fight against terrorism now and the rulers are creating new political disputes every day.