Assemblies of questionable & suspect mandate violating people's privilege: Dr Raheeq Abbasi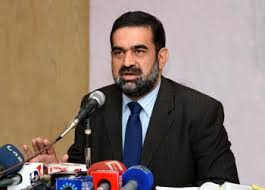 Central PAT President Dr Raheeq Ahmad Abbasi has said that assemblies of questionable and suspect mandate are violating the discretion and privilege of people of Pakistan. He said that privilege motion was moved and taken up for discussion in the Punjab Assembly against renowned journalist Rauf Kalasra at the behest of the Chief Minister Punjab, for the journalist showed rulers their true face and exposed their anti-people policies. He said that every Tom, Dick and Harry knows that loyalties were sold and bought during the Senate elections.
The PAT President said that ruling party, which is the founder of horse trading in the country, staged a façade of brining in 22nd constitutional amendment in the name of stopping horse trading. He said that no member of the ruling party ever submitted a privilege motion against the government departments over people's exploitation, loot and plunder and exploitation of their rights, whereas no qualm was felt while moving a privilege motion against a truthful, patriotic and brave journalist of Pakistan.
Dr Abbasi reminded that the former Law Minister got a resolution adopted by Punjab Assembly against senior media persons and anchors during the previous stint of the government, which was withdrawn after the fierce protest of media and civil society. He said that PML-N cannot muzzle media freedom through devious tactics.