Lies being spoken for last seven years in name of local government elections: PAT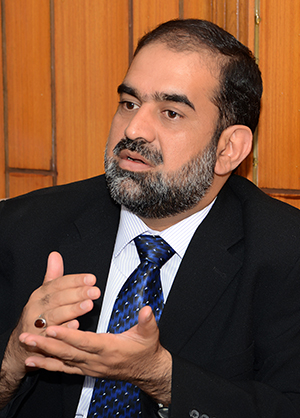 PAT President Dr Raheeq Ahmad Abbasi has said that we do not accept the kind of democracy in which the common man is pushed against the wall. He said that the governments of Sindh and Punjab have been lying to the courts and people for last seven years on the local government elections. He said that PAT is planning to launch a protest campaign along with like-minded parties, lawyers, civil society organizations, Nazimeens, naib Nazmeens and councilors for which contacts are being made.
The PAT President expressed these views while a chairing a meeting of PAT social media yesterday at the party's secretariat in Lahore. He said that instructions have been given to PAT social media teams to pave and educate public opinion in this regard. He said that the rulers announce date of local government elections one day and go back on their promises on the following day. He said that the Election Commission is part and parcel in this hide and seek play. He prayed to the Supreme Court to take action against the Prime Minister and the Chief Ministers under Article 6 on playing continuous jokes with the Constitution.
The PAT President said that both PML-N and PPP have given a damn to people's fundamental rights for last seven years, adding that these so-called democratic parties cannot tolerate the empowerment of the common man and his becoming a stakeholder in resources and national decision-making. He said that these status quo parties believe in concentration of power and people have grown disenchanted with democracy because of this attitude. He said that protest campaign will be initiated along with all stakeholders and resources of local governments would be retrieved from the bureaucrats and handed over to people's real representatives.
Dr Raheeq Ahmad Abbasi said that the Punjab government has tried to give a puppet local government system, which would not benefit the people. He said that according to Article 140-A, delimitation is the exclusive right of the Election Commission, a power it has not bothered to exercise. He said that ECP handed over its constitutional functions and mandate to the provincial governments. He said that the Election Commission has disappointed the nation at every step, whether it is local, senate or general elections.