Rulers only understand language of protest & sit-in: Dr Tahir-ul-Qadri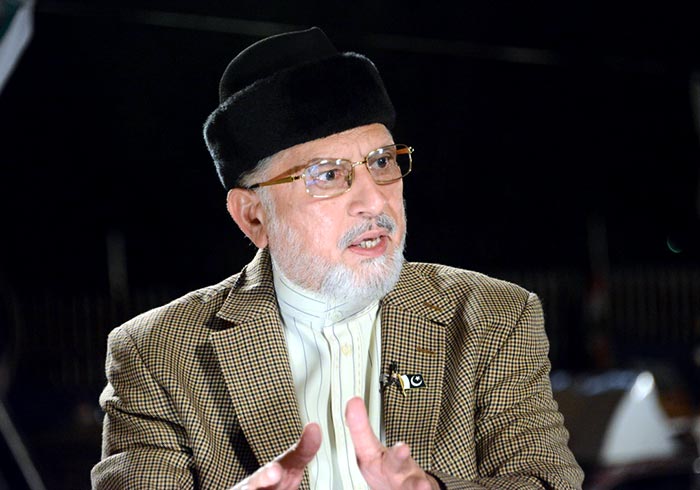 PAT chief Dr Muhammad Tahir-ul-Qadri has said that the rulers only understand the language of protest and sit-in. He said that the whole nation would have to take to streets for their rights like the blind persons. He strongly condemned the government's attitude of neglecting justified demands of the blind people and wondered as to what for those deprived of intellect and reason were taking revenge on the blind. He said that when the matter relates to 100% increase in the salaries of members of legislature, the emergency committees announce the decisions within three days but the issues of the poor and downtrodden sections of society are made to linger on for month and years on end. He said that it was due to fear of electronic media that the rulers did not use police to baton-charge the blind persons protesting for their rights.
When the leaders of the blind people appealed to Dr Tahir-ul-Qadri for support, he immediately directed the PAT leaders to go to the site of protest to express solidarity with the blind. However, the PAT delegation led by Secretary General Khurram Nawaz Gandapur was stopped from entering the premises of Punjab Assembly. MYL President Shoaib Tahir and MSM President Irfan Yousaf along with workers raised slogans against the government over this attitude and expressed solidarity with the blind people.
Talking to media on the occasion, Khurram Nawaz Gandapur said that the government's spokespersons held the blind persons hostage in the name of dialogue. He said that it insulted media, for those who were already in the premises of Punjab Assembly were not allowed to come out and those outside the Punjab Assembly courtyard would not allowed to get in. He said that these assemblies are not even the talking clubs. He said that if the legislators had talked of people's problems, they would have to suffer so many difficulties and challenges the way they have.
The PAT Secretary General said that PAT supports justified demands of the blind people. He said that we would keep an eye on the promises the government have made with the blind and incase of its backtracking on them, we would join the blind for protests on the roads. He said that we would seek advice of our lawyers and knock at the doors of courts if the situation so demanded. He said that he never saw such an insensitive chief minister in his whole life who makes false promises with the people and derives pleasure by giving them mental torture. He said that the blind deserve our love, respect and sympathy but the rulers are meting out worse treatment to them. He said that they have always made false promises to come out of difficult situations, adding that humanity is being ridiculed for last seven years.