PAT announces to take part in Gilgit-Baltistan polls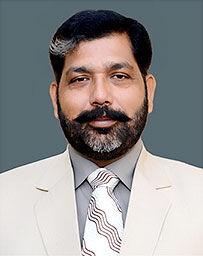 Pakistan Awami Tehreek (PAT) has announced to take part in next elections in Gilgit-Baltistan (GB). Besides this, it has also presented a ten-point agenda for welfare and development of GB.
The announcement to this effect was made by central Chief Coordinator PAT Sajid Bhatti while addressing a consultative meeting at the central secretariat the other day after his 15-day visit to Gilgit-Baltistan. Syed Farhat Hussain Shah and Hafiz Waqar Ahmad were other members of the delegation that visited GB to explore options for start of PAT's political activities.
Sajid Bhatti said that PML-N has stuffed the GB Election Commission and caretaker government with its cronies as a part of pre-poll rigging. He said that appointment of Barjees Tahir, a resident of Punjab, as Governor of GB is meant to tailor the result in favour of the ruling party. He said that PAT would join other political parties to protest this illegal and unconstitutional act of the federal government. He said that the rulers do not think even for a second to promulgate constitutional amendment that is geared to serve their interest but shy away from an amendment that may serve the people of GB. He demanded that like 21st constitutional amendment, the people of this beautiful region should also be empowered politically, administratively, and economically through imposition of 18th amendment.
Sajid Bhatti said that people of GB are as patriotic as Pakistanis of other provinces and they are entitled to their constitutional rights like their counterparts. He said if there is some legal hitch involved in conferment of constitutional rights on them, then a parallel arrangement like the one in force in Azad Jammu and Kashmir can be one option. He said that PAT would field candidates from all constituencies of GB in the next elections, adding that taking part in electoral process has become inevitable for elimination of corrupt and oppressive system. He said that solid steps for strengthening of democracy are direly needed by getting elected into corridors of power. He said that PAT has decided to participate in GB elections with full political might in the light of Dr Tahir-ul-Qadri's vision like the rest of the country.
The PAT Chief Coordinator said that it is too early to talk of political alliance now but added in the same breath that establishment of political alliance with Pakistan Tehreek-i-Insaf and Majlis-e-Wahdat-ul-Muslimeen cannot be ruled out. He said that the government's steps are insufficient for development of GB which is so rich in natural resources and one of the best tourist attractions in the world. He said that GB can be developed by promoting tourism, and developing hydropower and mineral resources, which will only boost economy of Pakistan as well, adding that in order to translate this vision of shared progress into reality, there is a need of sincere leadership.
Sajid Bhatti said that he has submitted a detailed report of his visit including meetings with local notables to PAT central President Dr Raheeq Ahmad Abbasi. He said that the PAT President would finalize the names of candidates after announcements of elections in GB and PAT chief Dr Tahir-ul-Qadri would visit GB in the last phase.