3-member bench of LHC hears petition for release of tribunal's report on Model Town tragedy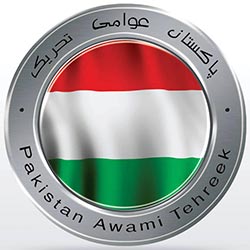 A three-member bench of Lahore High Court headed by Justice Khalid Mahmood heard the writ petition praying the honorable court to order the government to release the judicial commission report on Model Town.
Giving his arguments, Azhar Saddique Advocate requested the High Court to order the Punjab government to provide a complete record of commission constituted to probe Model Town tragedy including notification, all correspondence and the report of one-man tribunal formulated by Justice Baqir Najfi. He prayed that the whole record should be saved. He maintained that presence of the whole record before the honorable judges is a must to determine the constitutional and legal status of the commission because this case has acquired huge importance.
Ali Zafar Advocate, counsel of Minhaj-ul-Quran International, prayed to the court on this occasion that in addition to ordering for submission of the whole record of the Model Town judicial commission, it would be in the fitness of things to ask for record of all tribunals and judicial commissions established at the federal level on different occasions. On the arguments of the learned counsels, the honorable bench of the High Court directed the Registrar to ensure the production of necessary documental record.
It is pertinent to mention that the Minhaj-ul-Quran administration and PAT filed a writ petition in the Lahore High Court one month ago praying to the court that since the Punjab government was not providing a copy of the report of judicial commission on Model Town, it should order the government to provide a copy of the tribunal in compliance with Article 19-A of the Constitution.
During the proceedings, the three-member bench decided to take up a petition already pending with the court challenging the legal status of the judicial commission. The judges ordered the petitioner and the government lawyers to give arguments. The bench stated that it needs to be determined under which law a judge of the High Court is appointed on the request of executive and whether law allows the appointment of a serving judge of the appellate court as head of tribunal or not. The three-member bench has sought information regarding different judicial commissions formed at different times in Punjab and federation. The Gojra, PIC defective medicines, Abbottabad commission, Saleem Shahzad commission, and Memogate commissions were mentioned during the hearing of the case. The lawyers told the judges that there are precedents of establishment of such commissions in the past.