Police officers involved in Model Town tragedy being appointed to lucrative posts: PAT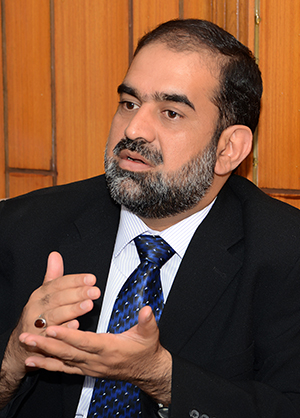 PAT President Dr Raheeq Ahmad Abbasi has said that police officers involved in the Model Town massacre are being appointed to lucrative positions as a reward for their 'services'. He said that after Dr Tauqeer Shah and Inspector Ishtiaq, DSP Aftab Phularwan, who is directly involved in Model Town killings, has been appointed to an important position.
In his strong reaction, he asked the JIT to stop its façade and go home after putting garlands around the necks of the killers. He said that the report to be put together by the JIT has already been scripted. He said that the accused nominated in the FIR lodged by PAT are the same people who were found to be involved in Model Town massacre in the report of Judicial Commission. He said that media showed the faces of criminals who were busy in shedding blood of innocent people on June 17. He said that the Punjab Chief Minister is hurting the souls of martyrs by promoting the killer police officers.
Dr Raheeq Abbasi said that on the one hand, efforts are being made to get the establishment of judicial commission declared as illegal and the criminals are being promoted as a reward for killing people on the other. He said that any institution of justice should hold the hand of the Punjab government on its illegal and oppressive actions. He said that PAT workers would not hesitate from offering any sacrifice to get justice for their martyred brothers and sisters. He said that it has been proven that JIT is deaf, dumb and blind body, otherwise the killer police officers would not have got lucrative positions. He termed the JIT as 'joke committee'.