Terrorists held sway in Lahore on Sunday as government was on leave: Dr Tahir-ul-Qadri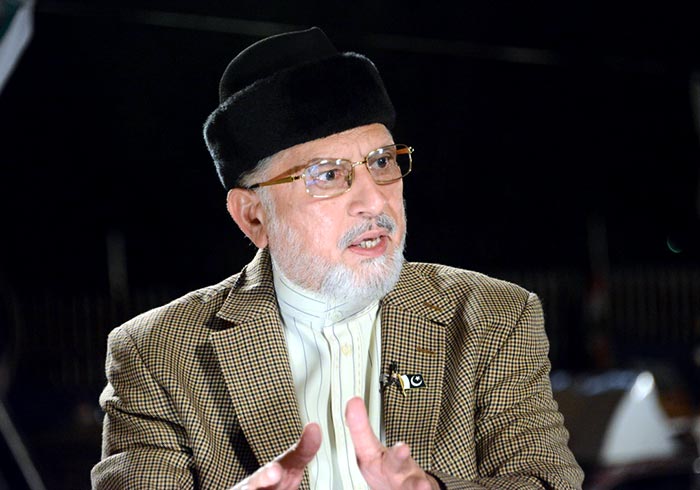 Condemning suicide bombing in a Church in Lahore and expressing his deepest sense of grief and sorrow, PAT chief Dr Tahir-ul-Qadri has said that the terrorists held sway in the provincial metropolis on Sunday and the whole government and its subordinate institutions were on leave. He said that such incidents as one in Youhanabad are enough to send this government home. He said that people continued to be killed the whole day, and properties of people continued to be destroyed but the officers of Lahore police, who killed innocent people in Model Town to please their bosses, were merely bystanders as they watched the gory developments taking place helplessly.
Dr Tahir-ul-Qadri expressed these views while talking to Sohail Ahmad Raza, Director of MQI Interfaith Relations, on phone from abroad. He said that the people of Punjab are justified in asking the CM Punjab as to where his security plan was on Sunday. He said there are reports that the Punjab government was provided prior information regarding this attack but instead of taking preemptive steps to ward off the possibility of suicide attacks, the provincial chief executive remained busy in concluding matters with the JIT.
In his message to Christian community, Dr Tahir-ul-Qadri said that each and every member of PAT and MQI is with them in this hour of trial and tribulation. He said that all of us would jointly deal with terrorists, their supporters, financers, facilitators and promoters. He said that the government was on leave on Sunday where the terrorists were on duty spreading mayhem and chaos. He said that he is on record as having stated that whenever the National Action Plan against terrorism suffered for any reason, it would be due to actions of the rulers. He said that this is the second incident of terrorism in Lahore after the much celebrated National Action Plan came into effect, which shows the government's incompetence and failure.
On the directions of the PAT chief, a ceremony being held in Nishtar Town was cancelled as a mark of solidarity with the Christian brethren.