Calling in Rangers an admission of government's failure: Dr Tahir-ul-Qadri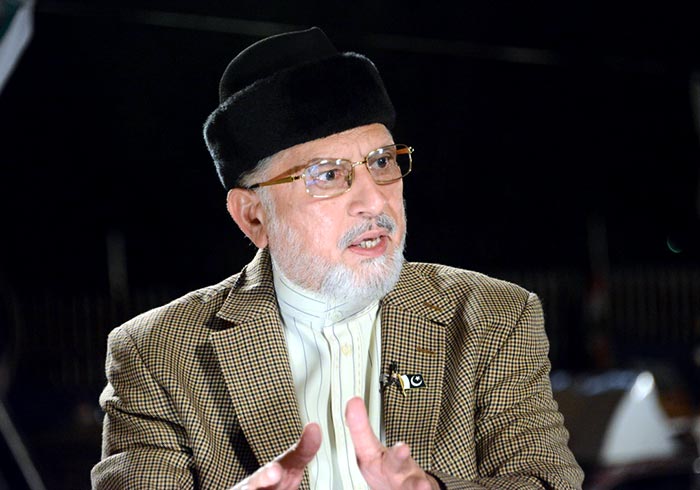 PAT chief Dr Muhammad Tahir-ul-Qadri has said that summoning Rangers for restoration of law and order in Lahore is a formal announcement of incompetence of the provincial government. He said that the Punjab government has failed miserably in discharge of its fundamental duty of securing lives and properties of people, adding that maintenance of law and order is beyond the competence of the rulers. He said that had there been existence of such a thing called a government on Sunday, the terrorist blasts and subsequent gory incidents would not have taken place. He demanded that Rangers be detailed for security duty on permanent basis.
Dr Tahir-ul-Qadri expressed these views while talking to PAT Punjab President Bashrat Jaspal on phone. He said that violent protests are reaction to Youhanabad terrorism. He said that the provincial chief executive who is expert in shedding crocodile tears and the police are responsible for killings of those who were burnt to death on suspicion. He said that had police played its role on time, more havoc would have been avoided.
Dr Qadri said that if all things are to be done by Rangers and the military, then what is the use of having these rulers, saying that it is better if they leave on their own? He said that 15 dead bodies were lifted from the houses of Christian families but no representative of the government established timely contact with the bereaved families and it was the result of the rulers' indifference that people took to streets to vent out their anger. He said that the oppressed people do not have any option but to come out on the roads when they do not see any light at the end of tunnel and justice does not seem to be coming their way.
The PAT chief said that followers of all religions and schools of thought and their worship places are on the hit list of terrorists. He said that we express our complete solidarity with the Christian brethren on the loss of precious lives in suicide attacks on churches in Lahore. He asked the protesting Christians to exercise restraint and patience, adding that terrorists do not belong to any religion or a country. He further said that the rulers of Punjab have got police trained for killing political opponents and staging fake police encounters and it explains why peaceful protests turn violent at the sight of police. He said that going by the treatment rulers meted out to judicial commission on Model Town tragedy, one cannot be sure whether judicial inquiry should be held into the Youhanabad tragedy.