Rulers must learn to respect the farmers' community: Dr. Tahir-ul-Qadri
Says PAT supports rights of farmers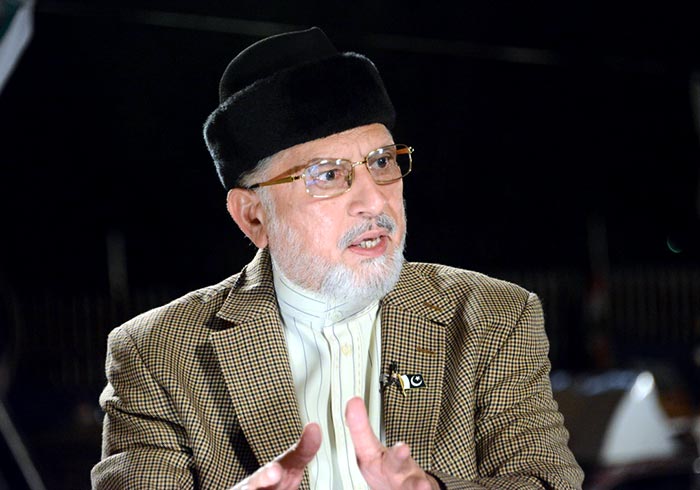 LAHORE: [25-03-2015] The Chairman of Pakistan Awami Tehreek Dr. Tahir-ul-Qadri has strongly condemned and criticized the Punjab Government for the illegal and unlawful arrests of farmers and workers across the province. He said the Punjab rulers must learn to respect those people who produce and provide wheat for the whole of the country.
In a telephonic conversation with PAT leaders the chairman said if these farmers stop working in their fields and stop producing food for us and the workers stop working in the factories, only then will the rulers know their real worth. He said the farmers and the common man is suffering while the middleman is enjoying his life of corruption. He said the day these business-minded rulers came to power each and every Pakistani is suffering and facing the worst difficulties which have increased manifold.
Dr. Tahir-ul-Qadri said that PAT supports and assures full cooperation to the farmers who are facing the worst kind of state terrorism for opposing the government policies which are against the farmers' community. The Chairman asked the PAT leaders to prepare for the coming Local Bodies elections and should start their campaign of contacts. He said PAT is the only political party which is against the centralization of power and wants power to be distributed equally among all the stakeholders.
He said that the masses should be told that these rulers were against LB polls and for the last eight years these rulers never considered holding LB polls as with the establishment of Local Bodies the devolution of power will automatically take place and that is what these rulers do not want. The do not want to share the power with the common man, he added.
He congratulated the Faisalabad PAT leaders for holding a successful rally in support of their demands of a free and fair inquiry into the Model Town killing incident. He said the wound of this incident are engraved on my heart and can never be removed and PAT will never forgive the rulers for the murder of 14 innocent PAT workers. He said we have taken up this as a mission to see that the people behind the murders of Model Town are sent to jail and given exemplary punishment.