23 couples including non-Muslims married off in mass marriage ceremony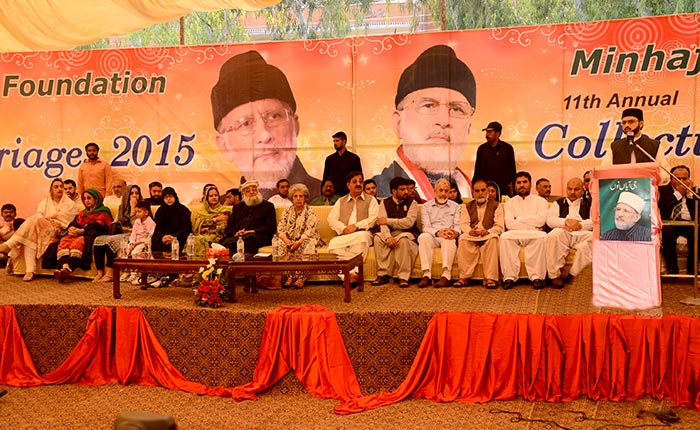 In a prestigious mass marriage ceremony organized by Minhaj Welfare Foundation on March 28, 2015 in Lahore, 23 couples including three Christian couples became husband and wife. The guests of honour included MQI Supreme Council Chairman Dr Hassan Mohi-ud-Din Qadri, senior politician Syeda Abida Hussain, PAT Secretary General Khurram Nawaz Gandapur, Pir Shahzada Hamoyun Pirzada distributed gifts among the newly-wed couples.
The mass marriage ceremony, a flagship programme of Minhaj Welfare Foundation, took place in the vast, green playground in front of the central secretariat of MQI. People belonging to various walks of life attended the ceremony and blessed the newly married couples with best wishes. Every bride was given household stuff of Rs. 1.5 lacs including a jewelry set, whereas every groom was gifted Rs. 5000 and wrist watch. Religious scholars led by Allama Syed Farhat Hussain Shah solemnized Nikah of each couple separately, while Pastor Shahid Gill performed the marriage rites for Christian couples. The PAT and MQI leaders received the marriage processions on their arrival. More than 1500 guests attended the marriage for whom feast was arranged.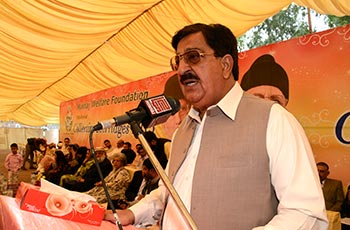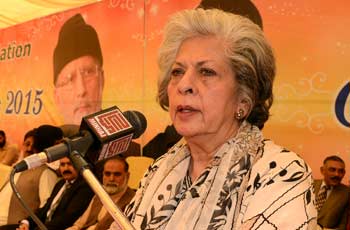 Addressing on the occasion, former Federal Minister and senior politician Syeda Abida Hussain said that MQI under the leadership of Dr Tahir-ul-Qadri is serving the humanity in a big way without any discrimination. He said that sharing the hardships of the poorest of the poor and helping them out of trying times is a great worship. She declared that she would bear financial expenditure to be incurred on marriage of five couples next year.
Dr. Hassan attends & speaks at the "Mass Marriage Ceremony" held by MWF at #MQI Headquarters. #MWFisServingHumanity pic.twitter.com/pJlTO6gK4E

— Dr. Hassan Qadri (@DrHassanQadri) March 29, 2015
In his keynote address in the ceremony, Dr Hassan Mohi-ud-Din Qadri said that our agenda is to reduce the sufferings of the downtrodden sections of society by sharing their hardships. He said that Dr Tahir-ul-Qadri established Minhaj Welfare Foundation to streamline the efforts for relief of the poorest of the poor, adding that mass marriage ceremonies are held annually under MWF banner throughout the country in which couples belonging to the poor families including the non-Muslims are married off in a respectable manner. He said that present economic system is responsible for further impoverishing the people who are already bearing the brunt of poverty, inequality, unemployment and price hike. He said that the masses are helpless before the predator system, adding that the only way to steer people out of the unchartered waters is revolution. He said that we want such a system in which no one is able to exploit the other and no Model Town-like incident takes place.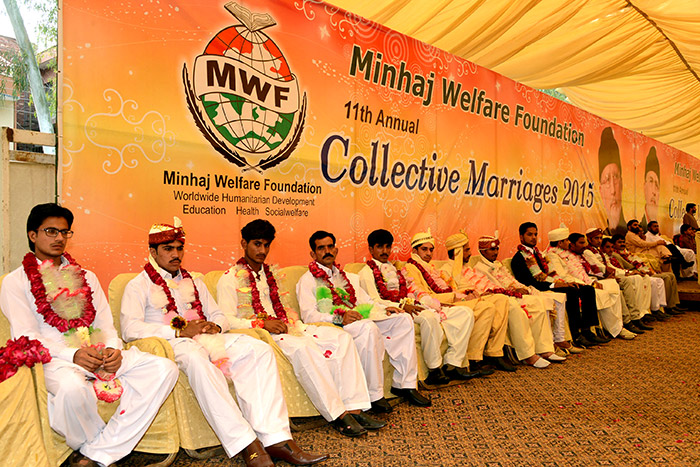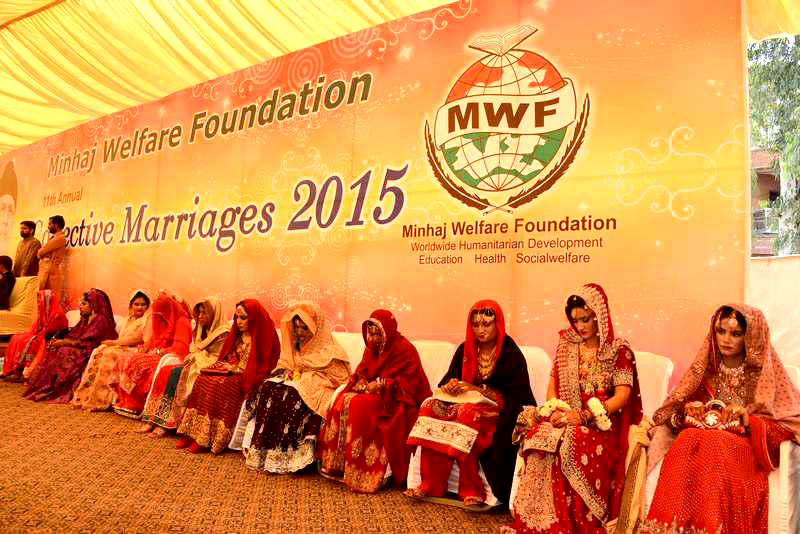 Dr Hassan Mohi-ud-Din Qadri said that Dr Tahir-ul-Qadri has been a strong advocate of equality of rights and opportunities for the poor. He said that he has struggled to highlight their problems and demand conferment of equal rights on them which are enjoyed by the elite of the country. He congratulated the newly-wed couples on starting a new inning of life and wishes them best of luck. He also felicitated the organizers of the mass marriage ceremony on arranging such an excellent programme. He said that MWF would continue to serve the humanity without any discrimination under the inspiriting leadership of Dr Tahir-ul-Qadri.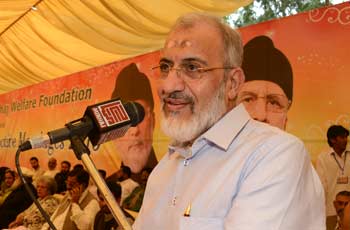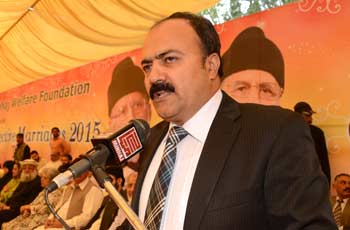 Director MWF Syed Amjad Ali Shah presented annual performance report of the Foundation and apprised the audience about the various projects being undertaken by the Foundation.
Dr Abid Aziz, President of MQI Holland, said in his views that one gets the chance of witnessing welfare activities of MQI when one attends such ceremonies. He said that he would return to Holland with pleasant memories and share the joy of this ceremony with his companions.
Faiz-ur-Rehman Durrani, Khurram Nawaz Gandapur, Sheikh Zahid Fayyaz, Amjad Ali Shah, Dr Abid Aziz, Shabnam Nagi Advocate, Amina Bokhari, Raazia Naveed, Jawad Hamid and Pastor Shahild Gill also spoke on the occasion.
MQI Amir Faiz-ur-Rehman Durrani made the Dua in the ceremony and the newly married couples were seen off amid tears and prayers for bright future.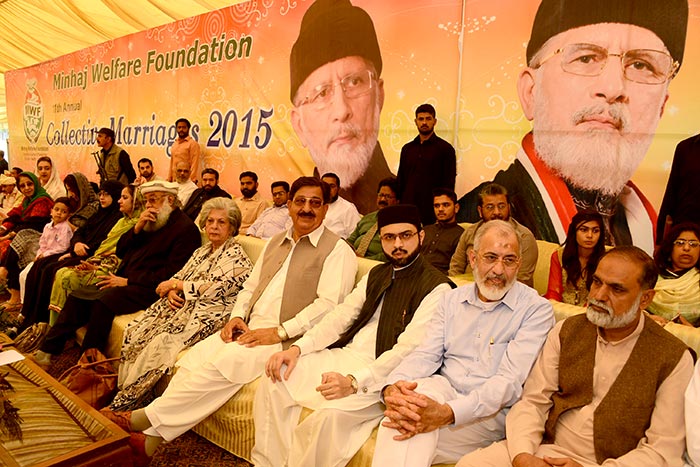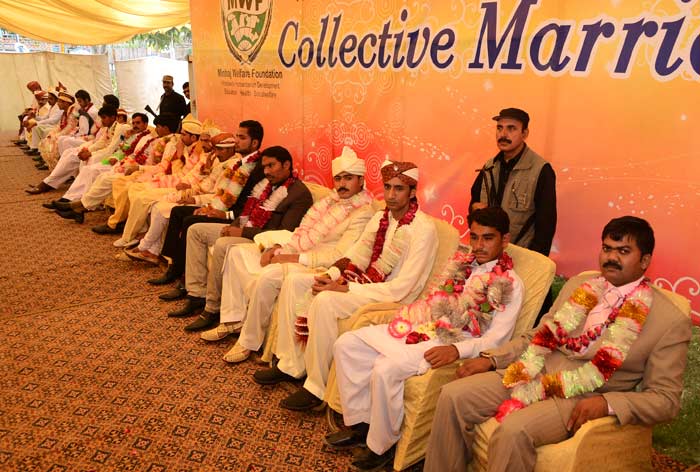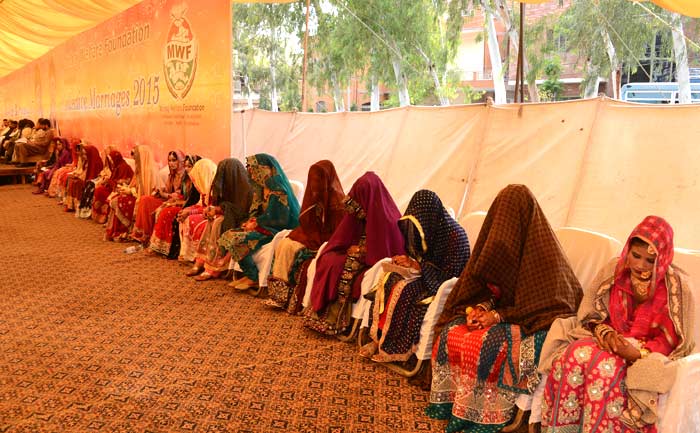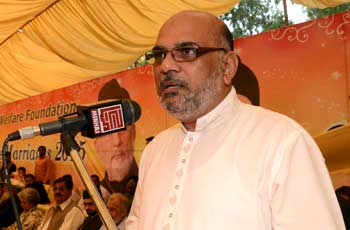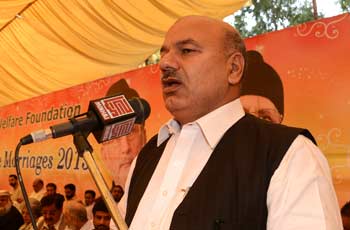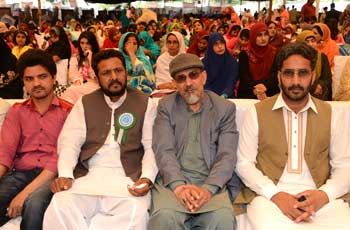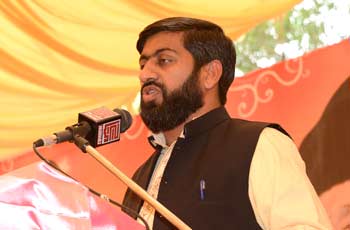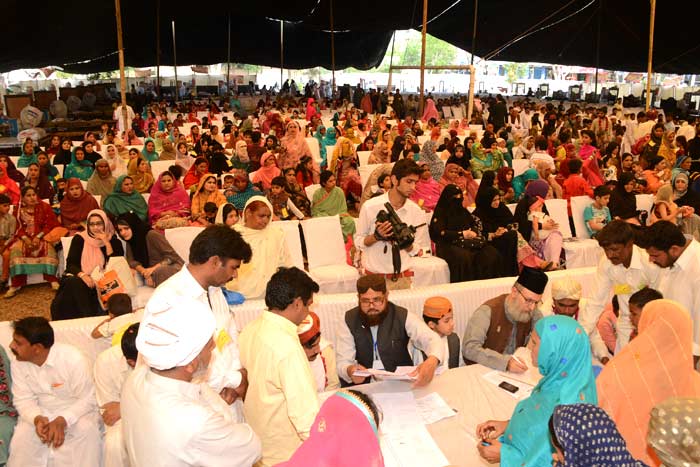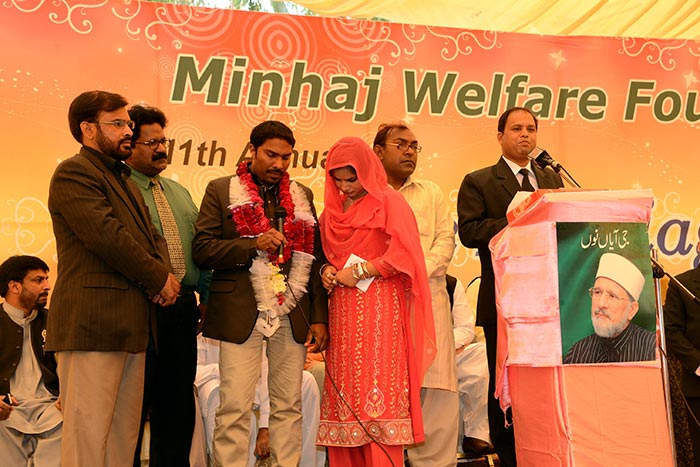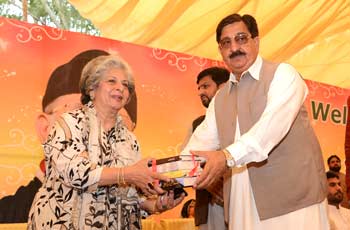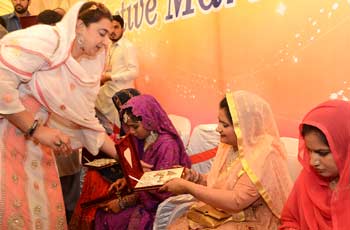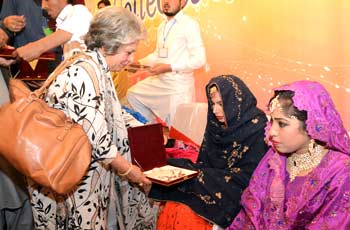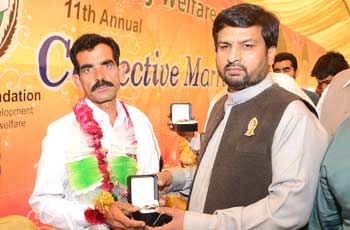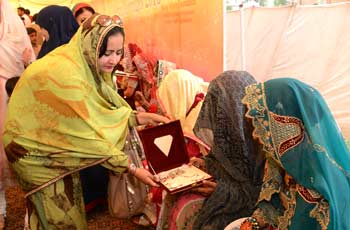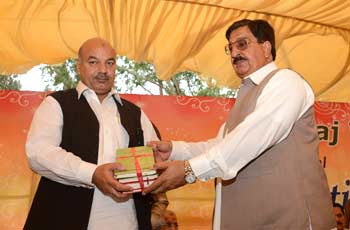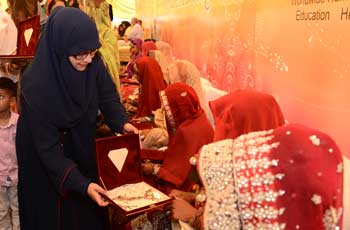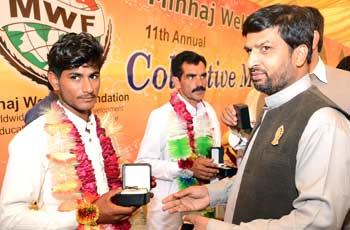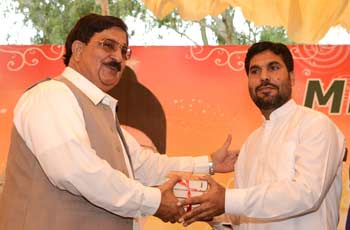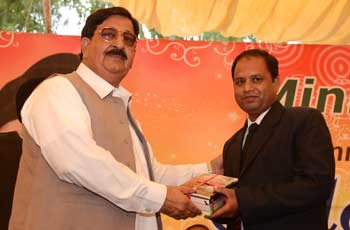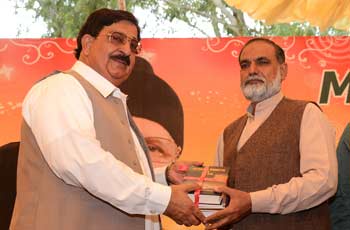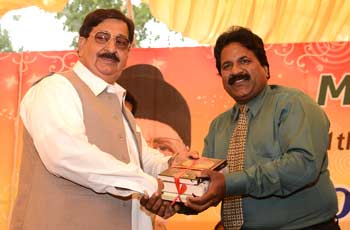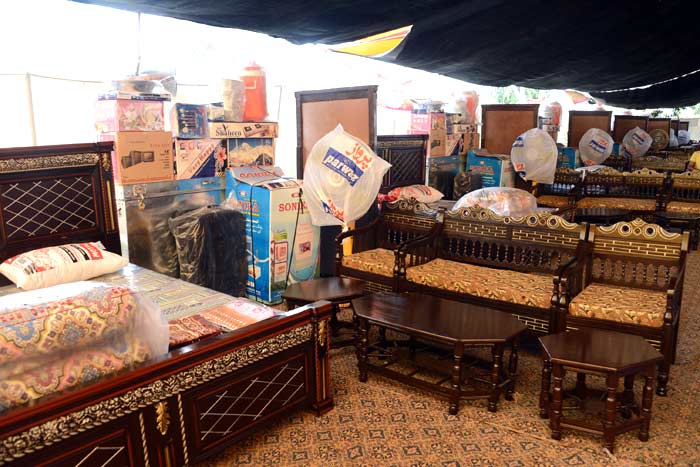 Dr Tahir-ul-Qadri's vision is establishment of welfare state: @DrHassanQadri #MWFisServingHumanity pic.twitter.com/42Gj6R5UOq

— Minhaj Welfare (@MinhajWelfarePK) March 29, 2015
23 couples tie knot at mass marriage ceremony under MWF #MWFisServingHumanity pic.twitter.com/uLbXXcQTn3

— Minhaj Welfare (@MinhajWelfarePK) March 29, 2015