PAT to contest local government polls at every level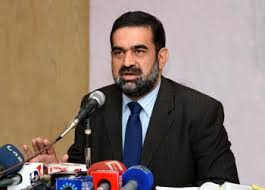 PAT President Dr Raheeq Ahmad Abbasi has said that irresponsible statements given by the rulers on developments taking place in Yemen have endangered the lives of Pakistanis living there. He said that instead of becoming a party to the conflict, the government of Pakistan should play the role of a mediator, adding that the Muslim world should resolve its differences on the platform of OIC.
Dr Raheeq Abbasi expressed these views while addressing consultative meeting of PAT here in the central secretariat today. The PAT President reached Pakistan on the conclusion of his two-week foreign tour. The consultative meeting was attended by Brig. (r ) Iqbal Ahmad Khan, Sheikh Zahid Fayyaz, Ch. Sharif, Razia Naveed, Sajid Bhatti, Shoaib Tahir, Irfan Yousaf, Basharat Jaspal, Raja Zahid and others. The meeting also discussed matters related to upcoming polls in cantonment boards.
Dr Raheeq Abbasi said that PAT welcomes the decision to hold party-based LG polls in cantonment boards. He said that the country has party-based parliamentary and electoral system and the local government institutions are nursery for national politics, adding that LG polls should be held on party lines throughout the four provinces. He also reviewed the preparations of PAT with regard to local government elections and declared that PAT would contest LG polls at every level in the country.
The PAT President said that provincial and district chapters of the party have been assigned the task of holding discussions with the like-minded parties about working out a strategy for mutual cooperation in the LG polls. He said that the biggest challenge before the Election Commission of Pakistan after fake elections of 2013 is that LG polls are free, fair and transparent and federal and provincial governments are not be allowed to interfere in the electoral process.
He said that all formalities such voter lists, delimitation, and polling schemes should be completed without any further delay. He said that with the announcement of LG polls in Punjab, every member of the provincial assembly has been given special grant of Rs. 30 million each in the name of development funds, which is a pre-poll rigging and an effort to influence the LG polls. He asked the Election Commission to take notice of this grant. He said that the final list of PAT candidates contesting polls in cantonment boards will be made public soon.