SSP Nekokara punished for acting upon law: PAT Spokesperson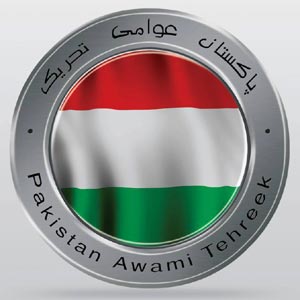 In his strong reaction to the dismissal of former SSP Islamabad Muhammad Ali Nekokara, the Spokesperson for Pakistan Awami Tehreek (PAT) has said that Nekokara has been punished for acting upon law. He said that those police officers who martyred innocent workers in Model Town are being rewarded with promotions while vindictive action is being taken against those who refused to take illegal orders. He said that the rulers are protecting the tout police officers who serve as their personal servants.
The PAT Spokesperson said that one DIG and a SP, who were involved in Model Town incident, are still holding their positions and the police officers who were accused in FIR have been given field postings, while another central character in the gory saga has been appointed ambassador to WTO. He said that these decisions have proven beyond any shadow of doubt that the present rulers are involved in Model Town tragedy. He said that Nekokara has set an appreciable precedent by refusing to accept the illegal and unconstitutional orders. He appealed to the Chief Justice of the Supreme Court to take notice of the illegal dismissal of the police officer. He said that Nekokara should get reward not punishment. He said that the vindictive action of the government has sent a wave of concern among the honest police officers, adding that if the government gets a free hand to carry out vindictive actions, then it would not be possible for anyone to free police from political bondage of the ruling elite.