Dr Tahir-ul-Qadri urges world leaders to uproot terrorism jointly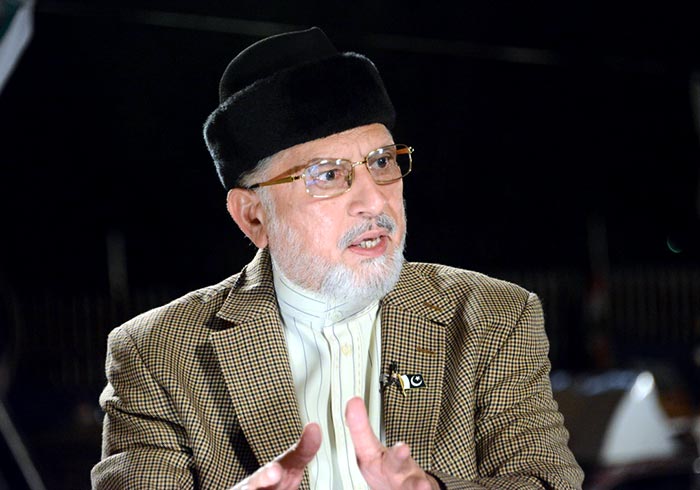 Dr Muhammad Tahir-ul-Qadri, founding leader of MQI, has said that the Islamic world must take the initiative of replacing the smell of arms and ammunition with sweet fragrance of Durood. He expressed his deep sense of grief and sorrow on killing of 150 innocent students in a University of Kenya and said that the international leaders should get together to fight the wave of global terrorism.
Dr Tahir-ul-Qadri expressed these views while addressing a monthly spiritual gathering through audio link from abroad. He said that global wave of terrorism is an invitation to the world leaders to sit on the same table to work out strategies to uproot terrorism once and for all. He said that terrorists have neither any nationality nor religion and they are defined by the lust to kill. He said that the people of Pakistan have suffered a heart-rending and soul-piercing Peshawar tragedy and they have not yet outlived the grief so caused by the martyrdom of innocent schoolchildren. He said that we share the grief of people of Kenya and express our complete solidarity with them.
Speaking about the blessings of the greetings and salutations on the Holy Prophet (SAW) Dr Tahir-ul-Qadri asked the Muslims to strengthen their broken bond with Allah Almighty and His Prophet (SAW) with Durood. He said that lust for money and power has paved the way for terrorism and fear, adding that the youth must connect themselves with Allah and His Prophet as it is the only way to achieve success not only in this world but also in the hereafter.
Dr Tahir-ul-Qadri said that Allah Almighty has created man as crown of creations and those who commit barbarism and brutality with human beings under any pretext do not deserve to be shown any clemency. He said that it is the shared and collective responsibility of the heads of states and governments to rise above their narrow interests and forge unity in their ranks to uproot scourge of terrorism. He said that those who are shedding blood and spreading mischief on the face of earth are followers of Satan and time to narrow down space for them has come.
The MQI leader said that Allah Almighty has enabled MQI to set up Durood centres around the world that are hub of peace. He said that the way Zakat is necessary to purge one's wealth, likewise, one should recite Durood excessively for purgation of one's soul. He said that it is such a blessed act, which is Sunna of Allah Almighty Himself. He said that peace for the Muslims and the whole world lies in the real Islamic teachings.