PAT delegation attends 'Qul' of slain Zain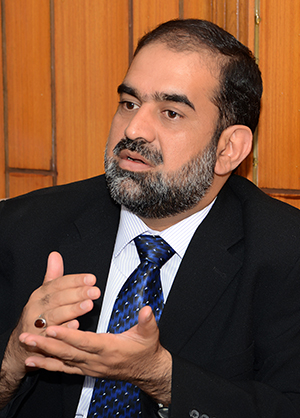 The PAT delegation led by central President Dr Raheeq Abbasi attended the 'Qul' ceremony of slain Zain who got killed at the hands of a son of former Federal Minister the other day. The PAT leadership expressed their deep sense of grief and sorrow on the killing of a young boy and condoled with his uncle Qaiser over his death. Sajid Bhatti and Abdul Hafeez Chaudhry were other members of the delegation.
Speaking on the occasion, Dr Raheeq Abbasi condemned the killing of an innocent young man. He demanded that those who killed Zain should be given capital punishment as they did not deserve any kind of clemency. He said that it is tragedy of Pakistan that those who have political clout and money are even able to get away with murder. He said that the powerful violate law with abandon and there is no one to hold them accountable for it. He said that it has been witnessed in such cases that police supports the oppressor instead of the oppressed. He appealed to the Chief Justice of Lahore High Court to take suo moto notice of the case so that justice is not compromised at any stage. Meanwhile, PAT President inquired after Mian Manzoor Ahmad Wattoo, President of PPP Punjab. He presented him bouquet of flowers and prayed for his early recovery.