PAT not to appear before any JIT: Spokesperson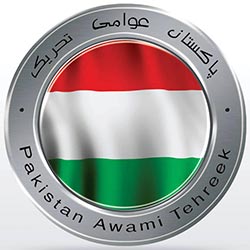 A Spokesperson of Pakistan Awami Tehreek (PAT) has said that the Joint Investigation Team that has given exemption to the Prime Minister on Model Town tragedy is both fearful and powerless. He said that the JIT does not have any moral or legal authority. He said that PAT has boycotted such controversial JIT right from day one, adding that we want to put it on record that no PAT worker will appear before the JIT in his personal or legal capacity.
The Spokesperson further said that the government wants to stage a new fraud in the name of recording statements. He said that the PAT would not appear before any JIT consisting of Punjab police officers. He asked if the Punjab Chief Minister is innocent, then why is he afraid of constituting a fair and neutral JIT? Why has he stopped the release of the judicial commission's report on the Model Town tragedy?
The Spokesperson made it clear that there is no change in the stance of the PAT. It has the same point of view on the issue which it had on the day one. He said that the rulers are involved in the killings of PAT workers and any JIT that consists of killer-police will not be acceptable at any cost.