Participation in war on Yemen to be a blunder: Dr Tahir-ul-Qadri warns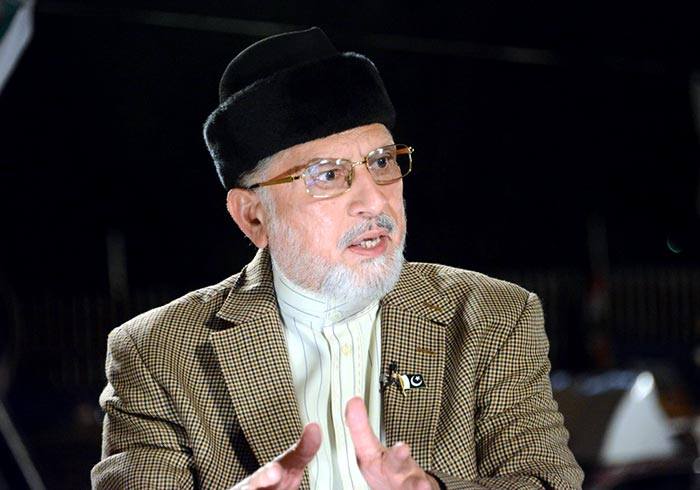 PAT chief Dr Muhammad Tahir-ul-Qadri has said that the rulers have made the brotherly country of Saudi Arabia the subject of controversial debate due to their sheer incompetence. He said that taking part in a war against any Islamic country will be a grave blunder. He said that respect and sanctity of Makkah and Madina is dearer than one's life but political matters should be kept separate from the issues of sect. He said that the government should not be relied on as far as Yemen issue is concerned, adding that what is going on in the name of debate on the issue in Parliament is but a façade as the rulers do not have the habit of speaking the full truth. He said that the nation has its trust in the Army chief who should inform the nation about real facts on the Yemen crisis and bring it into confidence on the future course of action.
Dr Tahir-ul-Qadri expressed these views while addressing the meeting of Central Executive Council of PAT through telephone from abroad yesterday. He said that the thoughtless manner in which the rulers made statements on the brewing crisis has paved the way for suspicions and doubts and serious threats were posed to the lives of Pakistanis living in Yemen which are still all the more real for those still stranded in the war-torn country. He said that seriousness of the rulers on the Yemen issue can be gauged from the proceedings of the first day of the joint session of Parliament. He said irrespective of gravity of situation, the rulers are unable to come out of their cocoons, adding that they lack in the far-sightedness as they have tunnel vision when it comes to the statecraft.
Dr Tahir-ul-Qadri said that Yemen is a victim of civil war and the influential countries such as Saudi Arab, Iran, Pakistan, and Turkey should bring their influence to bear upon the warring parties to come to the table with a view to finding a resolution of the crisis through dialogue. He said that the people of Yemen should be supported by campaigning for really representative government through elections. He said that the use of force will only benefit the anti-Islam forces which want the crisis to deepen. He said that it is unfortunate that the present government used the words of 'tanks, aircrafts and arms' while introducing the issue in Parliament. He said that we would only be aiding the anti-Islam forces if we support the use of force to settle a political conflict.