PAT Lahore to reach out to like-minded parties for support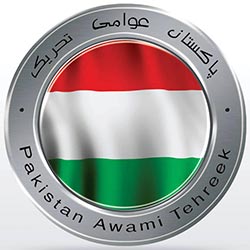 PAT Lahore has decided to reach out to various political like-minded parties in order to win their support in the upcoming local government polls in the Cantonment Boards. PAT Lahore President Chaudhry Afzal Gujjar has constituted an advisory committee consisting of party office bears for this purpose, which will contact other parties and seek to win their support for its candidates fielded in Cantonment and Walton areas. The advisory committee would work under the PAT Lahore Vice President Raja Zahid.
Talking on the occasion, Chaudhry Afzal Gujjar said that the public funds are being looted mercilessly in the name of so-called development projects. He said that the people are immensely annoyed on the performance of PML-N in its present tenure and they will express their disapproval of the government policies in the upcoming LG polls. He said that a grant of Rs. 30 million to each member of Punjab Assembly in the name of development funds is a pre-poll rigging. He asked the Election Commission to take notice of this irregularity ahead of election. He said that announcement of development works by the government ministers and advisors are also part of pre-poll rigging meant to influence people which need to be taken note of. He said that we welcome the conduct of LG polls on party basis as the country already has a parliamentary party-based system. He said that the final list of PAT candidates taking part in the elections in Cantonment Boards will be announced soon.