PML-N using hypocrisy on Yemen issue: PAT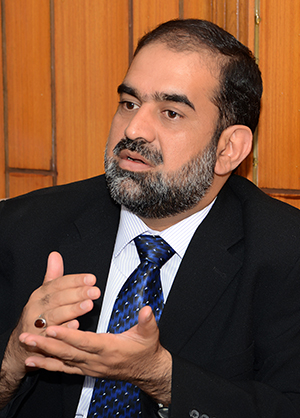 PAT President Dr Raheeq Abbasi has said that it is astonishing that those who have been formulating the country's economic policies on the dictates of World Bank and IMF have taken an exception to the statement of the UAE minister. He asked with what face the rulers talk of sovereignty and national honour when they do not feel any qualm about holding out begging bowl and fleecing the poor on the commands of international financial institutions. He said that the nation is worried over confusion created as a result of opposing stances taken by the Foreign Office and Interior Minister.
The PAT President expressed these views while addressing an important meeting held in connection with reorganization of the party.
The PAT President said that the Foreign Office is of the view that the official viewpoint of UAE has not been made public whereas the Federal Minister for Interior Affairs is bending over backwards to criticize the UAE minister. He said that the Prime Minister and the ministers are speaking different tunes and the country is being run like Ittefaq Foundry.
Dr Abbasi said that the PAT chief rightly pointed out that the government missed a rare opportunity of result-oriented mediation through backdoor diplomacy. He said that PML-N has double standards on the Yemen issue. Otherwise, the Prime Minister would not have kept mum on the 'rebellion' of a senator who refused to accept the unanimous resolution adopted by Parliament in its joint session.
The meeting condemned extended hours of load-shedding and observed that the people are immensely worried due to unscheduled load-shedding. It asked the rulers to act upon their promise of ending load-shedding now. The participants were of the view that energy crisis would adversely affect the socio-economic activities in the country. They also criticized the government's decision of forcibly shutting down businesses by 8 am.