PAT terms PM's visit of GB as pre-poll rigging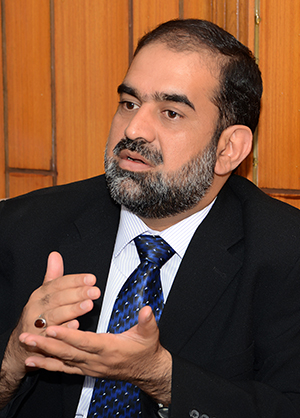 PAT President Dr Raheeq Ahmad Abbasi has said that the Prime Minister's visit to Gilgit-Baltistan is pre-poll rigging. He said that the premier has thought of a visit to long forgotten GB as the local government elections have come near. He said that the development package announced by the Prime Minister for the whole of GB region is less than what is being spent on a metro bus project in Lahore. He said that the people of GB are demanding constitutional rights, employment and protection and the Prime Minister has fed them on the hope of Bhasha Dam. He said that the people of GB would not be taken in by the empty rhetoric of the government.
Dr Raheeq Abbasi expressed these views while talking to senior leaders such as Sheikh Zahid Fayyaz, Sajid Bhatti, and Mushtaq Nonari. He said that three million families are facing a starvation like situation due to the government ban on business of Gemstones but the premier did not bother to utter even a single word in this regard. He said that the Prime Minister has made empty promises which will not be fulfilled.
Dr Abbasi said that Dr Tahir-ul-Qadri is the only leader who has given a plan of action to highlight the constitutional and regional status and significance. He said had the premier been sincere then he would have announced representation of GB in Senate. He said that the local people are being discriminated through appointment of Punjabi officers in GB. He said that PAT would take full and active part in LG elections in GB, adding that preparations are being made in full swing at the moment. He also attention drew attention the Chief Election Commissioner to the fact that the Prime Minister does not have a right to announce development projects in GB after announcement of election schedule. He said that it is but pre-poll rigging and election commission should take notice of it.