Visit of Chinese President a significant development in present circumstances: Dr Tahir-ul-Qadri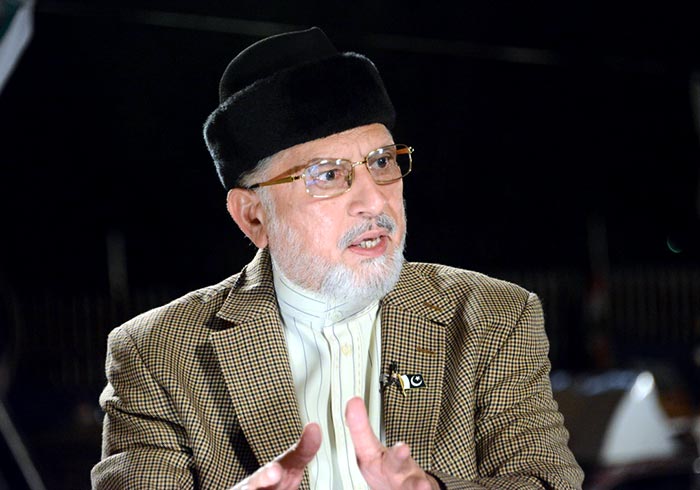 PAT chief Dr Muhammad Tahir-ul-Qadri has said that China is a reliable friend and a sincere neighbor of Pakistan. He said that the present visit of the Chinese President in the given set of circumstances is of vital significance, adding that phenomenal progress made by China is a role model for the whole world. He said that China achieved this respectable place in the comity of nations, thanks to hard work of its people and honest political leadership. He said that there is no denying the fact that Pakistan-China friendship is 'higher than Himalaya and sweeter than honey' as this friendship is rooted in the peoples of both countries.
Dr Tahir-ul-Qadri expressed these views while addressing the meeting of Executive Council of PAT through video link from abroad. He said that it indeed augurs well that China has a clear and positive thinking for elimination of terrorism and establishment of durable peace in the region. He said that if short-term energy projects are completed within their stipulated time, they would herald the beginning of economic revolution besides bringing the national economy out of 'ICU' by putting it on track of restoration. He said that electricity so inducted into the system will relieve the domestic consumers of the menace of load-shedding, oil the engine of economy and save the jobs of millions of people who face the prospect of layoff due to persistent energy crisis.
Dr Tahir-ul-Qadri said that as far as the signing of agreements with China is concerned, their usefulness is above board. He, however, said that the fear is that the country and its people may be deprived of the usefulness of these projects due to incompetent rulers, and corrupt and self-serving government machinery. He said that 50% of agreements signed during the visit of the Chinese President are in the form of MOUs, adding that if they are not converted into concrete shape, it would be hard luck of the nation.
Dr Qadri said that by choosing to address the Parliament in his national language, the Chinese President has given a message to the Pakistani leadership that the nations progress by remaining connected with their culture and language. He said that Pakistan should benefit from the Chinese experience in order to eliminate corruption from its midst. He said that it is worthy of emulation that none of the Chinese leaders and their children have any offshore bank accounts. He proposed the establishment of a commission consisting of competent, honest people with technical background to ensure transparency and the completion of projects on time, adding that the representatives of the military should also be included in the commission.