Dr Tahir-ul-Qadri expresses grief on passing away of Talal Akbar Bugti & loss of 45 lives in Peshawar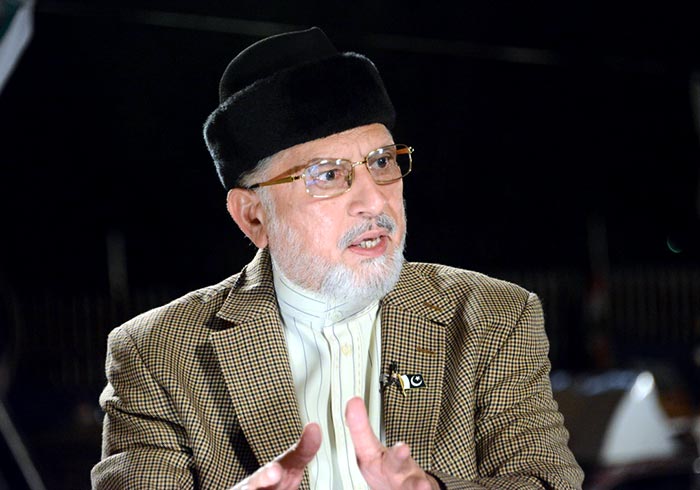 PAT chief Dr Muhammad Tahir-ul-Qadri has expressed his deep sense of grief and sorrow on the death of Jamhoori Watan Party leader Talal Akbar Bugti. He has prayed to Allah Almighty to rest the departed soul in peace and give fortitude to the bereaved family and workers of JWP.
The PAT leader has also expressed his deepest sorrow and grief on the loss of 45 lives in Peshawar as a result of rainstorm that lashed the city on Sunday. He prayed to Allah Almighty to rest the departed souls in peace and grant patience to the family to bear the loss of their near and dear ones. He directed the PAT KPK leaders and workers to take active part in rescue and relief efforts and share the sufferings of the affected citizens. He said that the federal and the KPK governments should give preference to relief and rehabilitation of the affectees over and above everything else. He said that the people are suffering great hardships in the wake of torrential rains and wind storm, adding that no stone should be left unturned to comfort them.
Meanwhile, PAT has written a letter to the Governor and Chief Minister of KPK on the instructions of PAT chief Dr Tahir-ul-Qadri expressing grief and sorrow on the loss of precious lives and damage caused to the properties. PAT Secretary General Khurram Nawaz Gandapur has written the letter in which he has conveyed the condolences to the KPK leadership on behalf of Dr Tahir-ul-Qadri.
Khurram Nawaz Gandapur has maintained that the spokespersons of the federal governments should refrain from exchanging barbs and dedicate their efforts to the help of the affectees. He said that playing politics over the sufferings of people is regrettable.