PAT asks Punjab Chief Minister five questions about wheat procurement campaign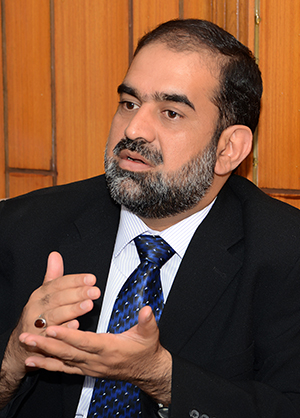 PAT has asked the Punjab Chief Minister five questions about irregularities in the wheat procurement campaign in the province. It has said that of all the promises made with the farmers, not even a single of them has been fulfilled so far. Small farmer has sold 60% of his crop for a pittance and the food department has not provided them 'bardana' so far. The food department distributed 20% of 'bardana' by August 30 despite all the tall claims, which is part of well thought out collusion plan aimed at exploiting the farmers and rewarding the wheat mafia enjoying the government's patronage.
PAT President Dr Raheeq Abbasi has issued the questionnaire. According to the questions, the Punjab Chief Minister should answer (1) that the distribution of 'bardana' got underway on May 15 last year and wheat procurement started on April 21. Why was unnecessary delay of 15 days allowed in the name of inhospitable weather conditions this year? (2) The Secretary of Food Department has admitted that major reason behind delay in launch of wheat procurement is the mismanagement. Did the Chief Minister take notice of this mismanagement and order any inquiry into it because this delay has resulted in exploitation of millions of families of workers? (3) The Punjab government announced the distribution of 'bardana' on April 25 whereas the actual distribution got underway on April 29. Why was distribution of 'bardana' delayed by four days and who is responsible for this criminal delay? (4) The farmers belonging to South Punjab are complaining that they keep standing in long queues waiting for their turn to get 'bardana' whereas 'bardana' is being distributed through backdoor on the recommendations of members of Parliament. Why is the Chief Minister silent on the protest and complaints of the farmers? (5) The farmers complain that when they go to the food department officials for 'bardana', they are told that their names are wrongly recorded in the lists for which revenue department is responsible. Why has the Punjab CM not taken action against those who have prepared faulty lists?
Dr Raheeq Abbasi said that food and revenue departments have got together to exploit the small farmers this year and police is being used to crack down on those who raise voice for their rights, which is insult of farming community and this high handedness deserves condemnation. He said that the Punjab government does not have any wheat procurement policy in place, otherwise the food department would not have owed Rs. 100 billion and the farmers would not have been rendered helpless.