Dr Tahir-ul-Qadri writes a condolence letter to Prince Karim Agha Khan over Karachi killings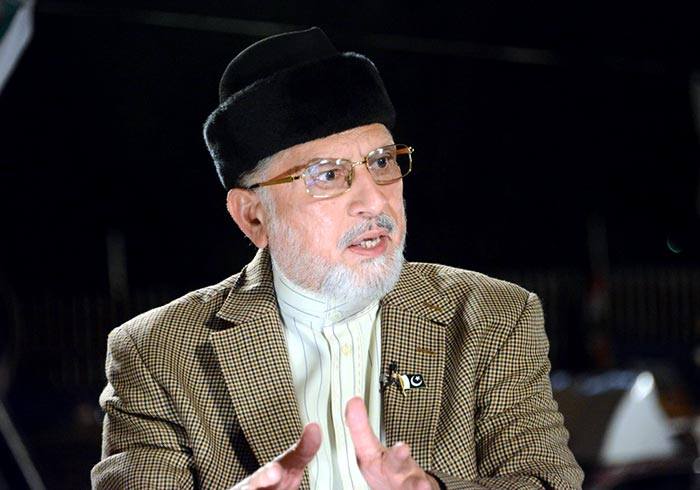 PAT chief Dr Muhammad Tahir-ul-Qadri has expressed his deepest sense of grief and sorrow on the killings of innocent citizens in an attack on bus in Karachi on Wednesday. He condemned the shocking incident in which around four dozen members of Ismaili community were martyred in addition to many sustaining serious injuries.
PAT Secretary General Khurram Nawaz Gandapur has written a letter of condolence to Prince Karim Agha Khan on behalf of Dr Tahir-ul-Qadri conveying him the deepest grief and sorrow of the PAT chief and workers on this horrible and heart-rending incident.
Dr Qadri said that this incident is a failure of the federal and provincial governments, adding that perpetrators of this crime against Pakistan, Islam and humanity should be meted out exemplary punishment. He wrote in the letter the Ismaili community has played a tremendous role in the defence, progress and stability of the country, adding that they are peaceful and law-abiding citizens. He said that the Ismailis have rendered huge sacrifices in the war against terrorism.
Dr Qadri apprised Prince Karim Agha Khan that PAT has a clear stance against terrorism and wants complete elimination of this scourge. He said that the PAT condemns terrorism and radicalism in all its forms and manifestations and has waged a relentless struggle against the menace at intellectual level. He said that Ismaili community is being targeted under a conspiracy in Karachi now after Gilgit-Baltistan, adding that we condemn this marginalization of Ismaili community. He said that security of life and property of citizen is the foremost responsibility of any government. He said that it is regrettable that the present rulers have failed to fulfill this responsibility, which is a sign of their failure. He said that the people are paying a price of the rulers' incompetence and failure.