Government given free hand for want of opposition role: Dr Tahir-ul-Qadri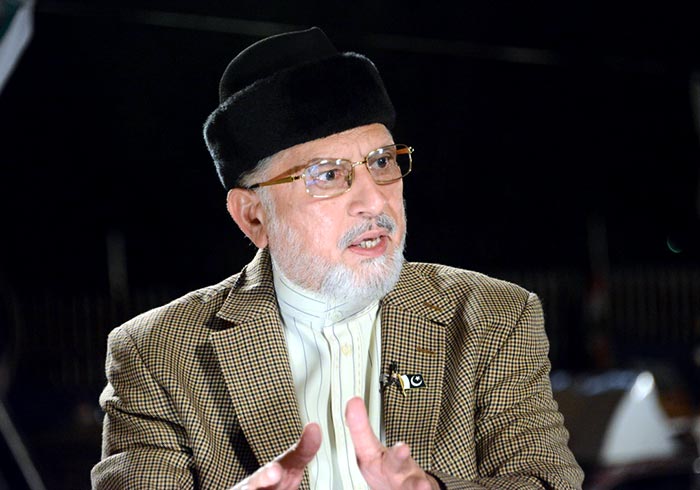 Addressing the Central Working Council of PAT from Toronto via telephone, Dr Tahir-ul-Qadri has said that the killers of innocent victims in Model Town will have to surrender themselves to the justice system and court of law one day. He said that the blood of innocent people was shed for no reason and it would not go in vain. He said that the system of 'Muk Muka' stays intact in the country in the name of democracy. He said that it is due to passive and obedient role of opposition in the National Assembly that the government has the audacity of committing oppression and imposing its highly questionable decisions on the masses. He said that the rulers first got the JIT report of their liking and then burdened the nation with hike in the prices of POL products. He said that by taking these steps, the government has given an unmistakable message that neither does it have any fear of the opposition nor care about the masses nor has any political and democratic morality.
The CWC meeting was attended by Dr Raheeq Ahmad Abbasi, Khurram Nawaz Gandapur, Brig. (r ) Iqbal Ahmad Khan, Jawad Hamid, Sohail Raza, Shahid Bhatti, Allama Farhat Abbas, Mazhar Alvi, and others.
Talking about the raging issue of Axact IT company, Dr Tahir-ul-Qadri said that law should be allowed to take its own course and the company should be dealt with according to provisions of the law. He, however, said that he was worried about the working journalists associated with Bol TV. He said that vindictive politics should not be resorted to as far as their employment is concerned, adding that security of their jobs is important.
Dr Tahir-ul-Qadri further said that even today terrorism is the number one problem of the country, which has adversely affected our national socio-economic landscape. He said that the armed forces are seriously carrying out operation against terrorists whereas the government has double standards in this regard. He said that as soon as the terrorists get cornered and holed up due to the ongoing military operation, the government drums up the mantra of development projects by putting the National Action Plan on the backburner. He said that the government is not serious about eliminating terrorism as it holds retention of power close to its heart. He said that influential killers responsible for Model Town tragedy will be held accountable for their actions.