Operation to remove barriers in front of MQI Secretariat given by Rana Sanaullah: PAT Spokesperson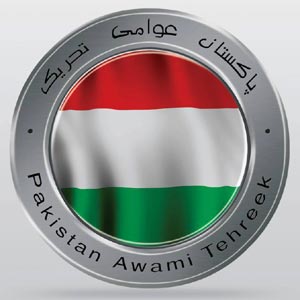 Giving his reaction to the audio report of affidavit submitted by Rana Sanaullah and Dr Toquir Shah run by a national TV network last night, a spokesperson of Pakistan Awami Tehreek (PAT) has said that report proves that Rana Sanaullah was in constant touch with the Punjab Chief Minister, Dr Toquir Shah, and CCPO Lahore as events at Model Town were unfolding. He said that it has also been placed on record that the order to conduct an operation to remove barriers in front of MQI Secretariat was given by none other than Rana Sanaullah.
The spokesperson asked how come Abdur Razzaq Cheema, the head of so-called JIT, had the gall to say that no connection of Shahbaz Sharif and Rana Sanaullah with Model Town tragedy could be proven during the investigation. He said that the audio report of the mentioned affidavit proves crystal clearly that all the key government high-ups had come to know about the Model town incident at 9 a.m. He said that though the police was ordered to disengage seemingly but all martyrdoms took place between 11 am and 1 pm. He said that there is a glaring and vast disconnect between the JIT report and affidavit of Rana Sanaullah and Dr Toquir Shah.
The spokesperson said that Abdur Razzaq Cheema would now have to answer why he neglected glaringly visible facts and for which purpose and reasons and that why he did not discharge his responsibility honestly. He further said that Rana Sanaullah and Dr Toquir Shah were removed from their positions just to throw dust in the eyes of the masses and law according to a carefully planned strategy. He said that both of these people were then reinstated according to the plan, whereas Dr Toquir Shah was gifted with a lucrative foreign posting.