Police killing people at behest of Punjab Government: PAT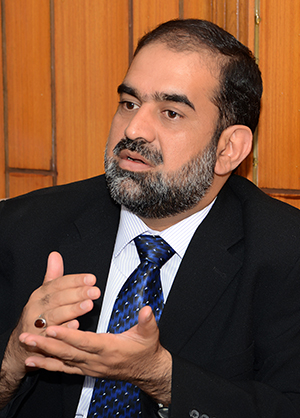 PAT President Dr Raheeq Abbasi has expressed his deepest sense of grief and sorrow on the killings of two brothers at the hands of Punjab Police in Rawalpindi. He said that the Punjab police are killing the innocent people at the behest of the Punjab government. He said that the people are being killed whereas the Chief Minister is busy in singing praises of Metro bus project. He said that the societies in which institutions responsible for extending protection to people start killing them, the governments there have no justification or reason to survive. He said that had police brutality in Model Town been taken notice of, Daska and Rawalpindi tragedy could have been avoided.
The PAT President warned that if the police excesses and brutalities were not stopped, they will lead to civil unrest where the people wronged by police would stage attack on police stations and it will become next to impossible for police men to come out in black uniform.
Dr Abbasi said that PAT shares the grief of the bereaved family at this hour of great trial and tribulation. He said that we demand that those involved in the killing of young men should be meted out exemplary punishment. He said that the matter that police officials killed the youths for not being able to get requisite bribery should be investigated at the highest level. He further stated that the police trained by the Punjab CM and Rana Sanaullah have become an organized mafia.
Meanwhile, PAT Secretary General Khurram Nawaz Gandapur has strongly condemned the incident of firing at Bacha Khan chowk in Quetta and expressed his deep sense of grief and sorrow on the loss of precious lives. He said that the federal and provincial governments have confined themselves to expressing condemnatory statements instead of securing life, and property of the masses. He said that all state resources should be used to bring the culprits of this horrible incident to justice. He said that the incident has underlined the rulers' failure to maintain law and order in the country.