PAT pays rich tributes to Pakistan Military on completion of Operation Zarb-e-Azb's one year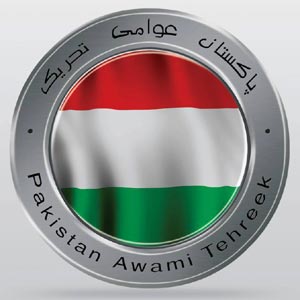 The PAT central executive council of Central Punjab, in its meeting held here at the party's secretariat, paid glowing tributes to the armed forces of Pakistan on achieving remarkable successes during Operation Zarb-e-Azb in one year since its launch. A special Dua was made on the occasion for the officers and jawans who rendered the ultimate sacrifice of their lives in war against terrorism.
The meeting, which was presided over by PAT President Dr Raheeq Abbasi, was attended by Basharat Jaspal, Tanvir Azam Sandhu, Raja Zahid, Haji Wilayat Qaiser, Mian Abdul Qadir, Raja Nadeem and others.
Speaking on the occasion, Dr Raheeq Abbasi said that the whole nation is praying for the success of Operation Zarb-e-Azb. He said that God willing, every nook and corner of the country will soon be purged of scourge of terrorism.
Dr Abbasi told that PAT chief Dr Tahir-ul-Qadri will address the condolence and protest meeting on June 16 on the completion of one year of Model Town tragedy and announce a roadmap for the future. The meeting also deliberated on the arrangements for the protest meeting on June 16.
In his remarks on the occasion, PAT Punjab President Basharat Jaspal described the Punjab government's budget as anti-poor. He said that 204% increase in the budget of the Chief Minister's Secretariat is the negation of the claims of austerity. He said that the allocated budget of the CM secretariat was more than Rs. 220 million for financial year 2014-15 but the 'austerity loving' Chief Minister ended up spending more than Rs. 406 million. He said that the name of the CM should be listed in the Guinness Book of World Record. He further said that Punjab paid Rs. 17 billion as interest on the fancy metro project. He said that this precious money should have been used in health, education and clean drinking water projects. He said that if the PML-N remains in power, the succeeding generations will be trapped in mire of debts.