Justice for Model Town martyrs our goal till last breath: Dr Tahir-ul-Qadri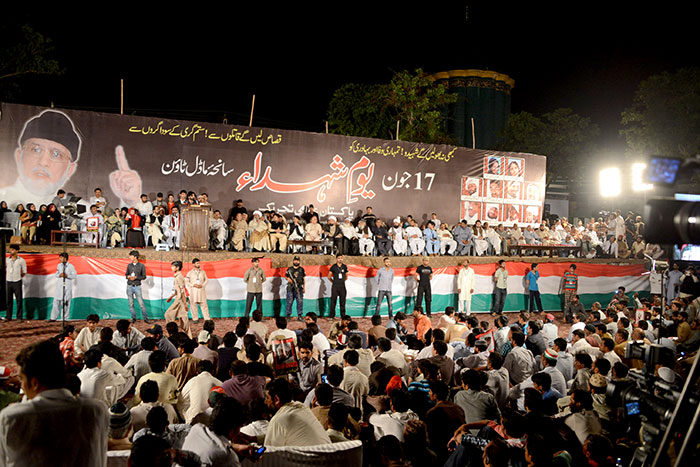 Addressing the first anniversary of Model Town tragedy and protest gathering, PAT chief Dr Muhammad Tahir-ul-Qadri has said as to why the Punjab Chief Minister claiming to remain awake and working for 24 hours had a sound sleep on the night of June 16, 2014. He said that the rulers attempted to buy the blood of martyrs with their ill-gotten money but could not even buy the shoes of their children. He said that those whose conscience is dead clinch deals to save their power, adding curse be on those who accuse us of striking a deal. He said that our workers are endowed with the wealth of the Prophetic love.
Dr Tahir-ul-Qadri said that if the rulers' conscience is clear and they claim not to be involved in the planning of the Model Town tragedy, then why are they afraid of constituting an impartial JIT and making the report of Judicial Commission public? MQI Supreme Council Chairman Dr Hassan Mohi-ud-Din Qadri, Federal Ulama Council President Dr Hussain Mohi-ud-Din Qadri, PTI leader Shah Mahmood Qureshi, Sheikh Rashid Ahmad, Raja Nasir Abbas, Sahibzada Hamid Raza, Mian Manzoor Ahmad Wattoo, Chaudhry Muhammad Sarwar, Dr Raheeq Abbasi and Liaqat Baloch also spoke on the occasion.
Dr Tahir-ul-Qadri said that the rulers failed to dent the resolve and determination of our workers blessed with the wealth of faith and conviction despite committing massacre in Model Town. He said that the planners and perpetrators of Model Town carnage are Nawaz Sharif and Shahbaz Sharif. He asked as to why IG Punjab was changed one day ahead of Model Town tragedy? Dos every killer has the same protocol in Punjab as is available to the killers of Model Town tragedy? He further asked which JIT or court of law gave a clean chit to Dr Toquir Shah that he was sent abroad as the ambassador to WTO. He said neither have we been defeated nor we can be, adding that only those who bargain over their conscience for fear losing their wealth and power get defeated. He made it unequivocally clear that we will continue to fight for justice till the last breath of our lives. He said that our poor workers rejected the offers of millions of rupees.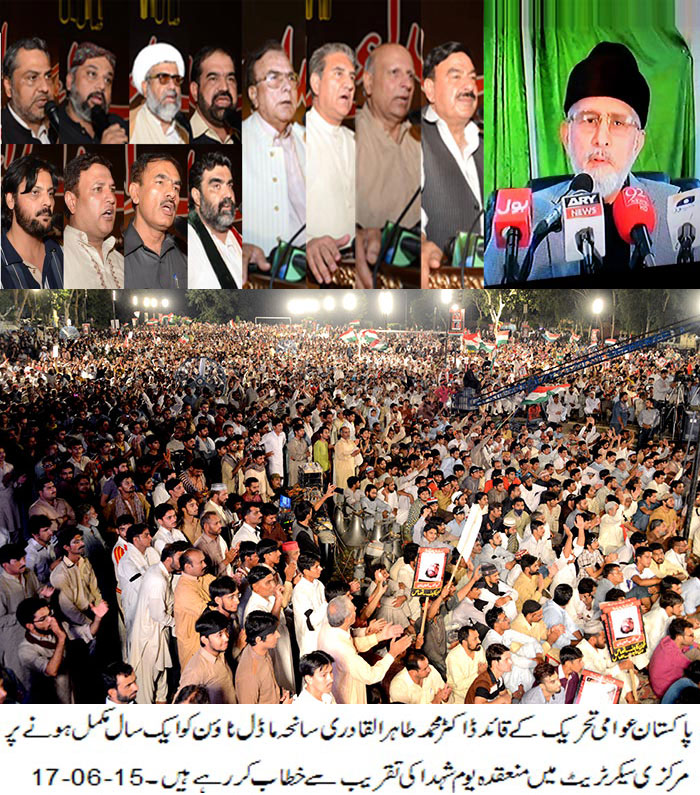 Addressing the protest gathering, PTI senior vice chairman Shah Mahmood Qureshi said that he has come to the condolence meeting to express his party's solidarity with the martyrs on the special instructions of PTI chairman Imran Khan. He said that the nation has clearly identified the oppressors and killers, adding that the killer of innocent people in Model Town is holding the portfolio of law. He said had justice been delivered in case of Model Town tragedy, Daska, and Rawalpindi tragedies would not have taken place and our worker in Faisalabad would not have been martyred too. He said that we will continue to stand by and support Dr Tahir-ul-Qadri in his struggle against the rigged system and for seeking justice for the martyrs of Model Town. He said that he pays his rich tributes to the workers of Dr Tahir-ul-Qadri for their commitment, devotion and steadfastness.
Speaking on the occasion, AML president Sheikh Rashid Ahmad said that the JIT is nothing but a group of liars and sycophants. He said that the oppressors, killers, thieves and robbers will be no more by the time next martyrs day ceremony approaches. He said that those who will not support 'Go Nawaz Go' slogan will have no role in politics. He said that seven families are looting and plundering this country.
Shaheed Tanzila Amjad's daughter Bisma Amjad also spoke on the occasion and said that the honourable Chief Justice took suo moto notice on the banners hung in front of the Supreme Court building. She said what her mother had done to deserve bullets and why she has not been delivered justice as yet.
Allama Raja Nasir Abbas of Majlis-e-Wahdat-ul-Muslameen said in his speech that the oppression has crossed all limits, adding that the oppressed people will have to get united for their rights. He said that blood of martyrs will not go in vain. He said that a braver person is not an oppressor. He said that the rulers came to power through rigging and fraudulent elections. He said that we would neither surrender nor give in, adding that we would not rest till we get justice for the Model Town victims.
Mian Manzoor Ahmad Wattoo said that we were together against the oppressive rulers. He said that we fully stand by PAT on the Model Town tragedy. He assured PAT chief Dr Tahir-ul-Qadri and his workers that his party will continue to extend its support till justice is delivered in Model Town case. He asked as to why honourable judges of the Supreme Court do not take notice of the 14 killings. He said that he also served as the Punjab Chief Minister and knows for sure that police cannot dare fire at people without the approval of the CM. He said that the purpose of massacring people in Model Town was to frighten Dr Tahir-ul-Qadri.
Former Punjab Governor Chaudhry Muhammad Sarwar said that he was immensely grieved on the killing of innocent people in the name of removing barriers. He said that young men and women were martyred, while their killers remain at large. He said that this grief is unbearable, adding that the country cannot move forward with such police force.
Sahibzada Hamid Raza said that we do get metro buses today but what we do not get in this country is justice. He said that the Punjab CM is the biggest target killer whose case should be transferred to the military court. He said that Rana Sanaullah hurled threats in private meetings and said that if he was made an approver, he can spill the beans and reveal details of the whole Model Town case. He said that justice has become non-existent in this country.
Dr Raheeq Ahmad Abbasi said in his speech that our workers have given their lives for elimination of oppression. He said that we would not hesitate to give any sacrifice to get justice. He said that the oppressors should see that the family members of martyrs are sitting in the forefronts, undaunted. He thanked all the political parties and their leaderships for expressing solidarity with PAT.
Other PAT leaders also spoke on the occasion.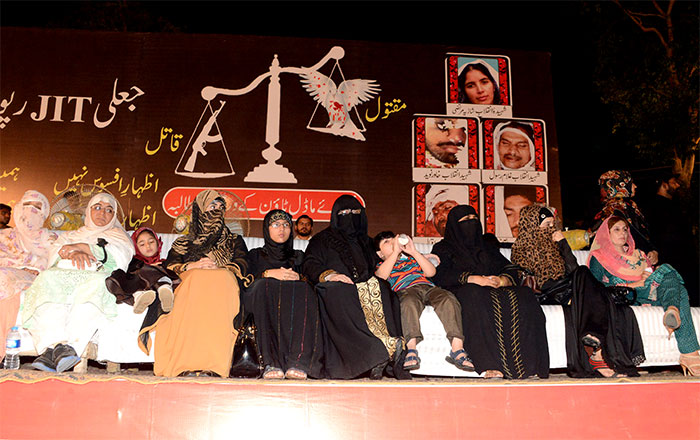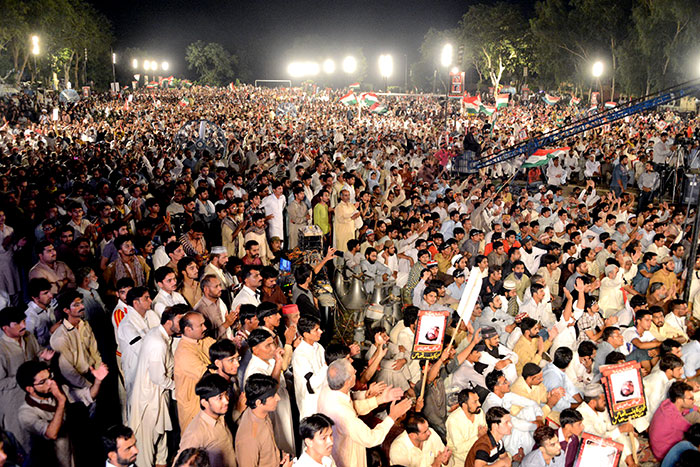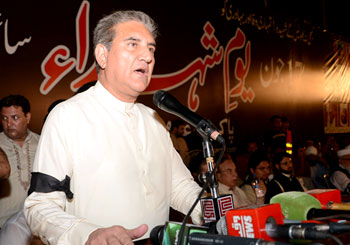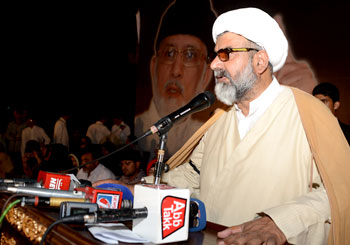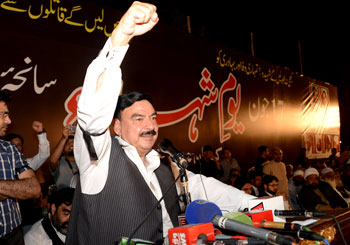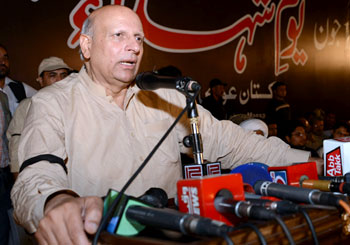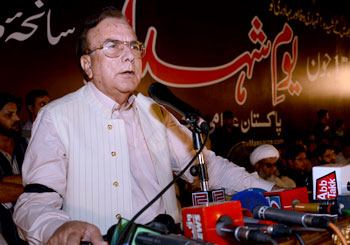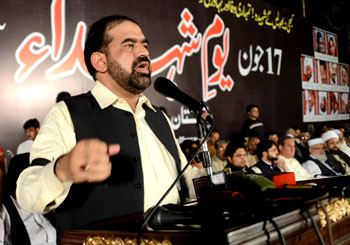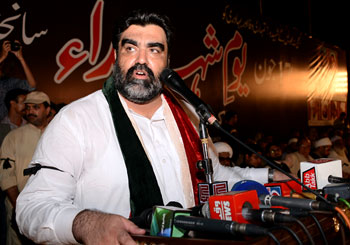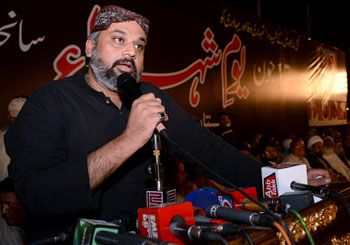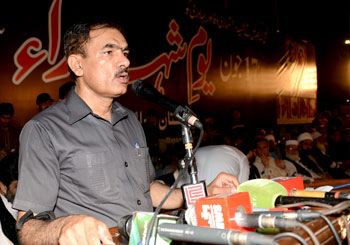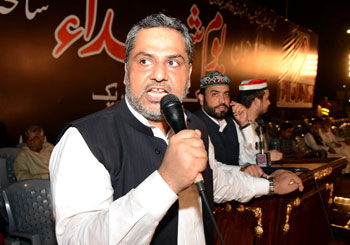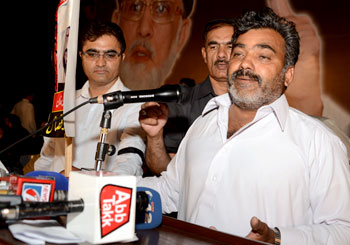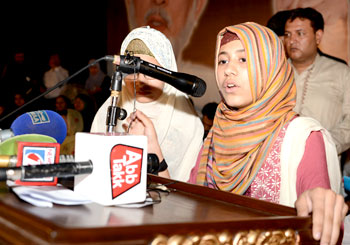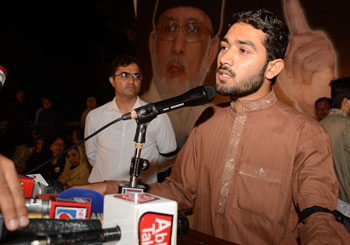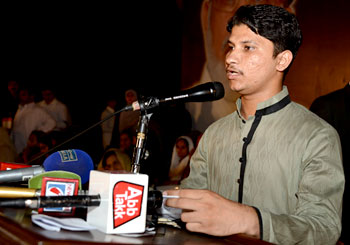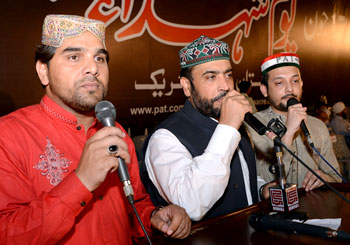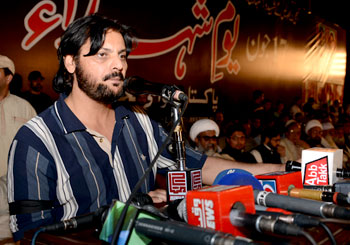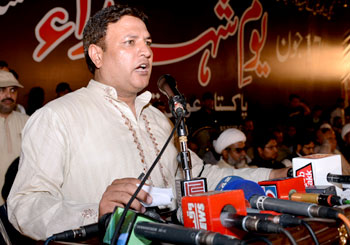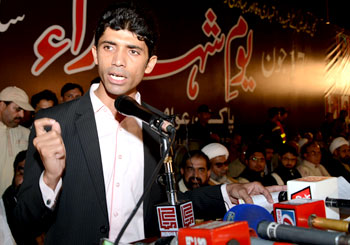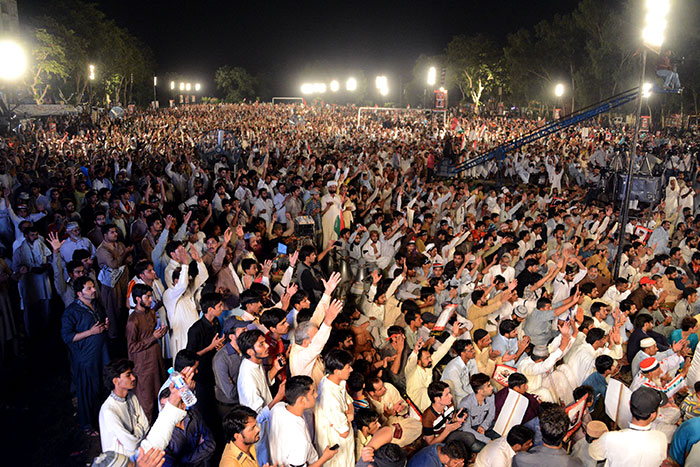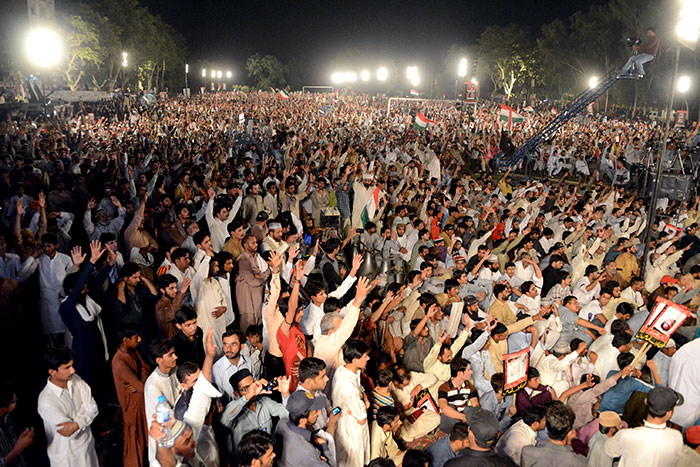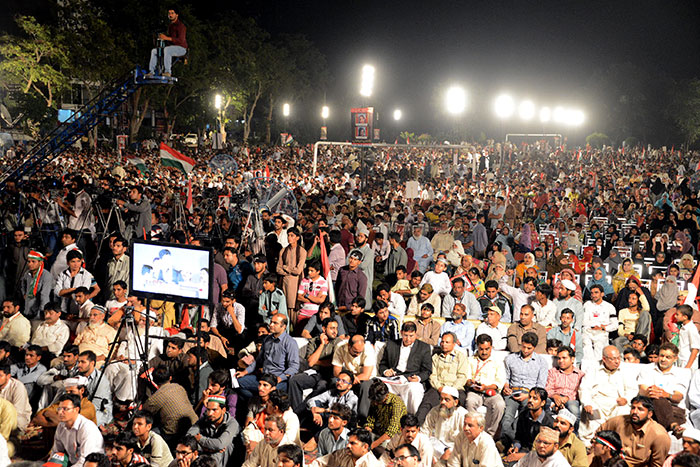 PAT UK