Farewell party held in honour of outgoing students of Minhaj College for Women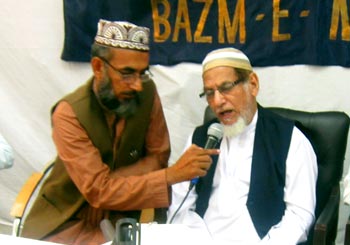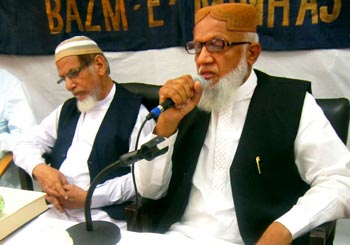 The teachers of Minhaj College for Women hosted a farewell party in the honour of the outgoing students of third batch of 'Al-Shahadat-ul-Alimah, at the college campus on June 16, 2015. The gathering provided both teachers and students an opportunity to have interaction on a wide range of issues including their future pursuits.
The students reminisced about the past, expressing their gratitude to the teachers for everything from education to personality development and grooming to face the challenges of life. They said that they were overawed by generosity of their teachers as they were gracious enough to host a ceremony in their honour.
In addition to the outgoing students, the farewell function was attended by Allama Muhammad Miraj-ul-Islam, Prof Muhammad Nawaz Zafar, Ghulam Ahmed Khan, Professor Muhammad Afzal Kanjoo, Dr. Samar Fatima and other teacher. A large number of people belonging to various walks of life attended the ceremony.
Speaking on the occasion, Professor Muhammad Nawaz Zafar said: "Allah Almighty has blessed you with this opportunity. You should be grateful to Allah and spread the light of knowledge wherever you go"
Shaykh-ul-Hadith Allama Muhammad Meraj-ul-Islam, while addressing the students said "May Allah bless you with the strength to spread the mission of Shaykh ul Islam Dr. Muhammad Tahir-ul-Qadri and Minhaj-ul-Quran International."
All students were seen off with prayers of best wishes and bright future. Every one of them was gifted a book by the teachers.