PAT challenges Local Government Ordinance 2015 in LHC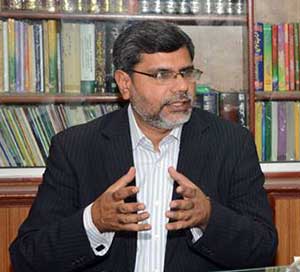 Pakistan Awami Tehreek (PAT) has challenged the Local Government Ordinance of the Punjab Government 2015 in the Lahore High Court. The President of the provincial chapter of the party has moved a petition in the Court through Advocate Ishtiaq Chaudhry. It has been maintained in the writ petition that Sections 2, 4 and 8 of the Ordinance are in conflict with Article 25 and 140-A of the Constitution. Article 140-A confers on every adult voter and candidate the right to become part of electoral process directly but the Punjab Government has discriminated against the women, minorities and the youth by making them part of indirect elections in clear violation of Article 25 of the Constitution.
The PAT has maintained in the petition that the Local Government Ordinance of the Punjab Government is based on ill intentions. The ruling party has abused its powers to get undue political interests. The Sections 2, 4, and 8 of the Ordinance would open the door of corruption and negative politics of horse trading. It has further been maintained that Article 25 disallows social, political and economic disparity and exploitation of any segment of society, whereas the rights of the youth, minorities and women have been compromised through stipulation of indirect elections.
The PAT counsel Ishtiaq Chaudhry has also held that the LG Ordinance of the Punjab Government is repugnant to Articles 4, 9, 14, 15, 16 and 17 and these Articles guarantee conferment of equal rights on the citizens.
Talking to the media after moving the petition in the Lahore High Court, Basharat Jaspal said that PAT chief Dr Muhammad Tahir-ul-Qadri is the only political leader who is struggling for constitution of a sovereign and powerful Election Commission, empowerment of the masses and effective Local Government system. He said that the recent writ petition that has been moved in the Court is reflective of Dr Qadri's political vision. He said that the Punjab Government is snatching the powers of the LG institutions under various pretexts and issuance of LG Ordinance 2015 represents an undeniable proof of this mindset. He said that we have prayed to the Court to declare the discriminatory Ordinance of the Punjab Government ultra vires and ensure the supremacy of law and ascendancy of fundamental human rights.