Three PAT workers released from jail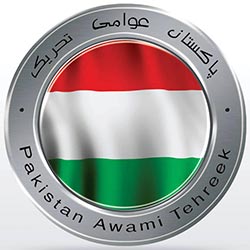 Senior PAT leaders Khurram Nawaz Gandapur, Mushtaq Nonari Advocate, and Bashrat Jaspal have congratulated three PAT workers namely Ahmad Farooq, Tajjamal Farooq and Nisar Ahmad on acceptance of their bail and release from jail. They paid the workers tributes for their steadfastness. These three workers were arrested by police for taking part in revolution march. PAT counsel Ishtiaq Chaudhry Advocate had filed a writ petition in the Lahore High Court against these illegal arrests. Mr. Justice Shahid Mahmood Abbasi accepted the bail and ordered the release of the workers. The PAT leaders felicitated the workers and said that their sacrifice will not go in vain.
Ishtiaq Chaudhry Advocate maintained that the police raided the houses of hundreds of the peaceful workers during the revolution march and arrested them from their homes in addition to registering fake cases against them. He said that it is after one year that bail of the innocent workers has been accepted after one year.