Whole nation behind armed forces till elimination of last terrorist: Basharat Jaspal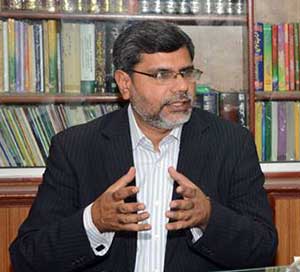 PAT Punjab President Basharat Jaspal has said that as long as these rulers and exploitative system are intact, terrorism and plunder of resources will not end. He said that politicians are afraid of ballooning popularity of the army chief. He said that the whole nation stands by its armed forces till the elimination of last terrorist. He said that the PAT is taking full and active part in the upcoming local government polls, adding that the party's candidates are giving tough time to the PML-N candidates.
Basharat Jaspal expressed these views while talking to the workers yesterday. He said that people's despondency has increased manifold while the rulers are leading them up the garden path. He said that at times Sasti Rotti scheme is launched for cheap popularity and drama around discovery of natural resources is enacted at other times. He said that Nandipur power project has turned out to be a big flop. He said that the hike of Rs. 25 per kilogram of LPG was given ahead of Eid, which is meant to add to the poor's worries. He demanded that the increase in the price of LPG should be withdrawn and those officials responsible for recommending hike should be proceeded against.